Meta expands partnerships with NBA and WNBA to bring over 50 games to VR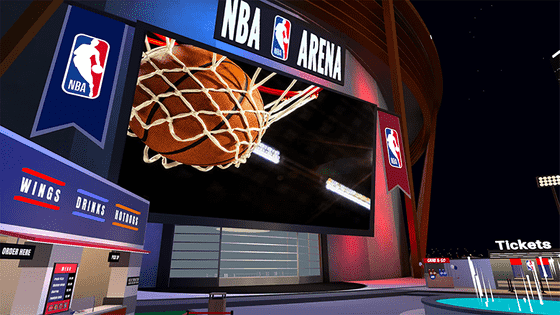 Meta announced that it has extended its partnership with the
NBA
and
WNBA
basketball leagues to allow more games to be watched on the company's Meta Quest series of VR headsets.
Basketball Diaries: Our Partnership Extension with the NBA
https://www.oculus.com/blog/nba-basketball-2023-season-xtadium-meta-horizon-worlds-vr/
Since Meta signed the deal in 2020, the Meta Quest series has established itself as the 'Official NBA VR Headset'. With Meta's extended partnership, players will be able to experience 52 NBA games during the 2023 season in VR.
With this, users will be able to watch matches in 3K resolution broadcast by TV stations on Meta's Metaverse platform '
Meta Horizon Worlds', and access match highlights, recaps
and archived content. . Users can also visit NBA-only arenas within Meta Horizon Worlds to watch NBA content with friends, compete in mini-games, and cheer on their favorite teams.
In addition, as a new function, you will be able to enjoy the game on Meta's VR sports viewing platform '
Xtadium
'. In addition to enjoying the same images as Meta Horizon Worlds at Xtadium, it seems that it is possible to hold a private viewing party with friends.


In addition to watching games on the Metaverse, Meta has also announced a partnership with the league to launch NBA outfits in its avatar store. Users will be able to purchase their favorite NBA or WNBA team uniforms for their avatars and apply them on Facebook, Instagram, Messenger and Meta Quest.

'Our immersive VR technology opens up opportunities for sports fans to interact with their favorite NBA teams,' said Rob Shaw, director of sports media and league partnerships at Meta. By doing so, you will be able to show your support and enjoy the NBA even more.'