McDonald's new sweet 'McFleury twig' tasting review in collaboration with Morinaga's 'Twig'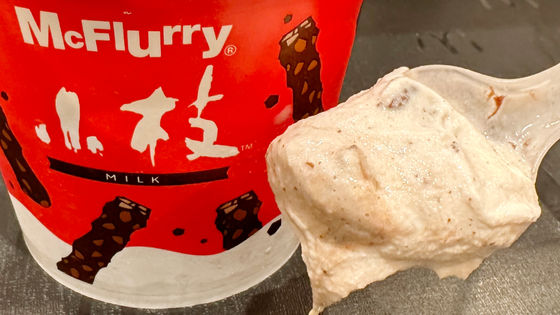 Sweets `` twig '' and McFlurry, which are characterized by a crunchy texture, collaborated to create an exquisitely balanced taste of two types of puffs and chocolate `` McFleury twig '' on January 25, 2023 Appeared in I was able to taste the harmony of soft cream, chocolate, almonds, etc., so I actually ate it to see what it tasted like.

'McFleury ® Twig ™' | McDonald's Official

https://www.mcdonalds.co.jp/company/news/2023/0118a/
I bought 'McFlurry Twigs' at McDonald's.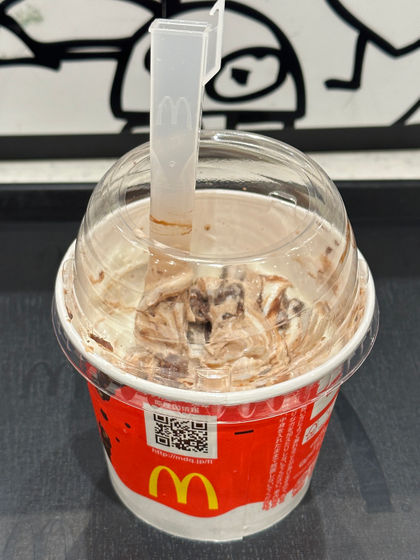 When you open the lid and look inside, it looks like this. Soft cream and chocolate sauce are mixed.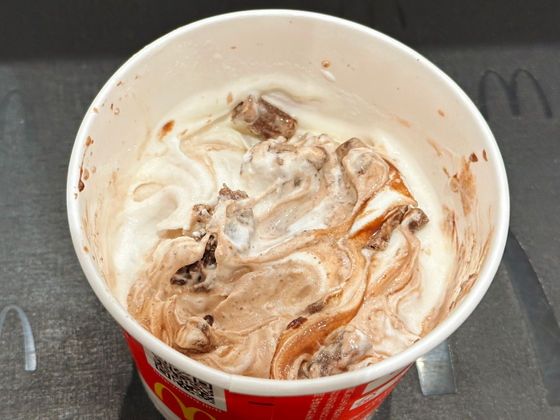 When I stirred the inside, there was a hard response. When scooping with a spoon, I found a small 'twig' carved.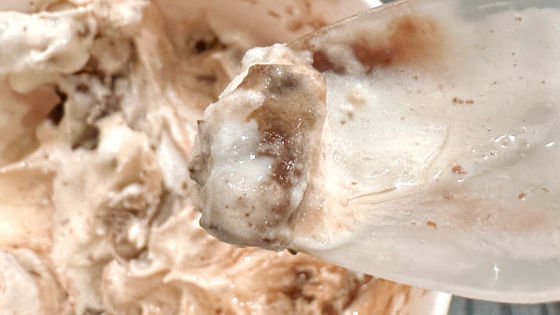 Twigs are sweet and have a bitter taste like burnt. Thanks to the soft cream and chocolate sauce, the overall sweetness is mild, and the occasional bitterness of the twig is felt. The twig has a crunchy texture and brings a difference in texture to the thick soft cream.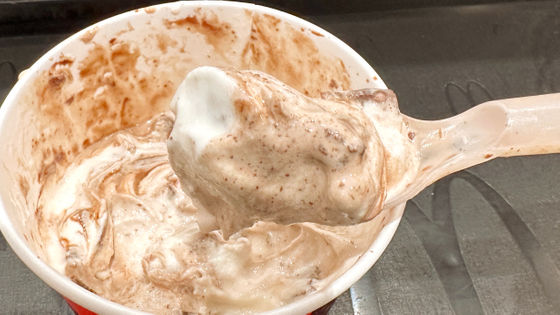 The price of 'McFleury Twig' is 350 yen including tax and is sold at McDonald's nationwide except for some stores.