The source code of games and anti-cheat tools is stolen from VALORANT and LoL developer 'Riot Games', the attacker demands 1.3 billion yen but refuses to pay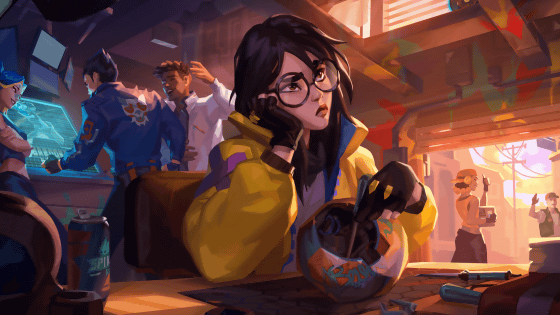 Riot Games , a game company known for popular games such as VALORANT and League of Legends, was attacked by cyberattacks, stealing the source code of League of Legends and anti-cheat tools. The attacker has demanded a ransom of $ 10 million (about 1.3 billion yen) from Riot Games, but Riot Games has shown a stance of refusing to pay.

Hackers Demand $10M From Riot Games to Stop Leak of 'League of Legends' Source Code
https://www.vice.com/en/article/qjky8d/hackers-demand-dollar10m-from-riot-games-to-stop-leak-of-league-of-legends-source-code

Riot Games announced on January 21, 2023 on its official Twitter account, ``At the beginning of this week, a system deployed in our development environment was hit by a social engineering attack. No, but there is no evidence that the user's personal information has been obtained,' he said , reporting that he had been attacked. Then, on January 25, 2023, Twitter was updated again, revealing that the source code of 'League of Legends', 'Team Fight Tactics (TFT)' and 'Cheat Countermeasure Tool' was stolen.

As promised, we wanted to update you on the status of last week's cyber attack. Over the weekend, our analysis confirmed source code for League, TFT, and a legacy antiheat platform were exfiltrated by the attackers.

1/7 https://t.co/IogE05HaD1

— Riot Games (@riotgames) January 24, 2023


The content of the ransom demand email sent by the attacker to Riot Games is that 'We have obtained the anti-cheat tool source code, the source code of League of Legends and related tools, and the user mode anti-cheat tool Packman . We understand the importance of these deliverables and the impact they will have on big name titles like VALORANT and League of Legends.With these in mind, we are determined to invest $10 million in We are asking for a modest payment.'

In response to the above request, Riot Games said, 'Of course, we will not pay,' making it clear that it will not comply with the request. In addition, Riot Games acknowledges that the attack may cause confusion in the development environment and future problems, but reiterates that the user's personal information has not been compromised.

Today, we received a ransom email. Needless to say, we won't pay.

While this attack disrupted our build environment and could cause issues in the future, most importantly we remain confident that no player data or player personal information was compromised.

2/7

— Riot Games (@riotgames) January 24, 2023


After receiving a cyber attack, Riot Games is proceeding with an investigation of the impact of the attack and a system audit by an internal security team and an external consultant. He also said that the security flaws that triggered the attack are being fixed, and that the frequency of patch updates for various games can be maintained as before.

We've made a lot of progress since last week and we believe we'll have things repaired later in the week, which will allow us to remain on our regular patch cadence going forward. The League and TFT teams will update you soon on what This means for each game.

7/7

— Riot Games (@riotgames) January 24, 2023