Investors demand further staff reductions and salary cuts for Google, which dismissed 12,000 people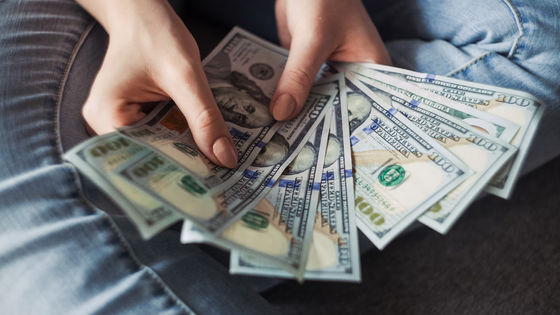 Google's holding company Alphabet
dismissed 12,000 people, or 6% of all employees,
in January 2023. As a result,
Google Cloud and Google Research have reduced personnel in areas they do not focus on,
but investors have called for further personnel reductions and lower salaries that are too high compared to industry standards.
(PDF file)20th January 2023 - TCI Fund Management Limited
https://www.tcifund.com/files/corporateengagement/alphabet/20th January 2023.pdf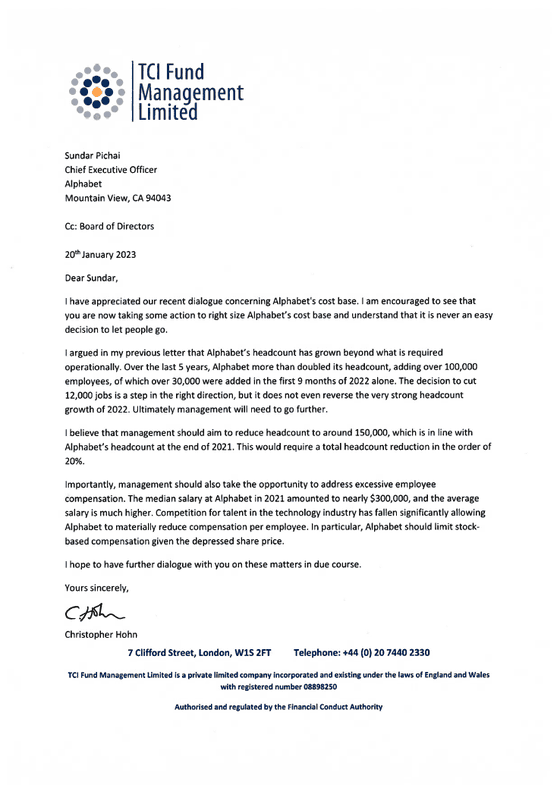 Google investor institutionalor calls for wider cuts: 30k jobs • The Register
https://www.theregister.com/2023/01/25/google_investor_more_cuts/

A letter addressed to Alphabet's CEO Sundar Pichai and the board of directors was published by TCI Fund Management, a hedge fund operated by Christopher Horn, a prominent hedge fund manager in the United Kingdom.

TCI praised Alphabet's layoffs as 'a step in the right direction,' but said that Alphabet continues to hire more people than necessary for the business in the first place. 'There is a need,' and specifically recommended that 'the number of employees of Alphabet at the end of 2021 should be reduced to about 150,000.'

According to TCI and the news site The Register, the number of employees at Alphabet has more than doubled over the past five years, and in particular, the number of employees, which was 120,000 in 2020, will increase to 150,000 by the end of 2021. Furthermore, by the end of September 2022, the number had increased to 187,000. Since then, 12,000 people have been dismissed and the number has decreased to about 175,000, but TCI is asking for a further reduction of less than 30,000 people.

TCI is also calling for a "salary cut." Alphabet's average salary is $ 300,000 (about 38.8 million yen), which is 152% higher than the 20 largest US tech companies and 67% higher than Microsoft.

According to The Register, Alphabet's shares owned by TCI are worth 6 billion dollars (about 775 billion yen), which is equivalent to 0.27%, which seems to be a number that does not enter the top 20 shareholders.


in Note, Posted by logc_nt