I tried wearing a high-end VR headset 'Meta Quest Pro' that allows you to experience MR (mixed reality) where full-color reality and virtual are mixed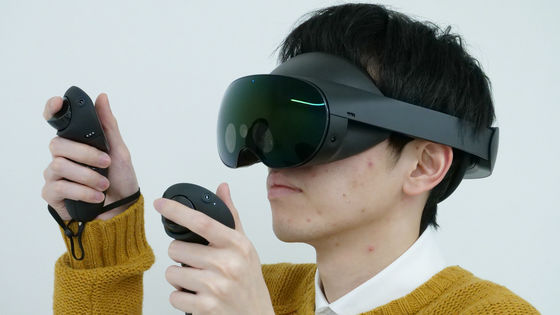 The standalone VR headset ``
Meta Quest Pro
'', which can operate independently without connecting to a PC, was released on October 26, 2022. Quest Pro aims to be a device that can experience not only VR (virtual reality) but also AR (augmented reality). It is a high-end model VR device that can be experienced. In order to experience what such a Quest Pro full color pass-through is like, I actually tried wearing Quest Pro.
Meta Quest Pro: Series' cutting-edge new VR headset | Meta Store | Meta Store
https://www.meta.com/jp/quest/quest-pro/
First of all, Quest Pro is attached to the head.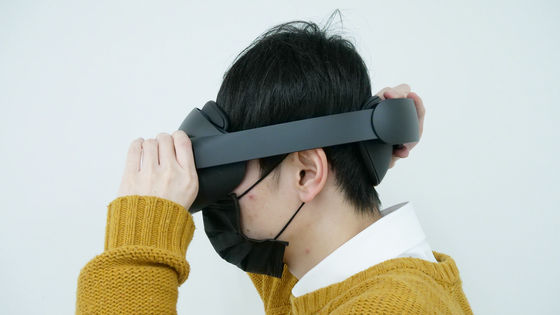 Turn the dial on the back of the headband to fix it.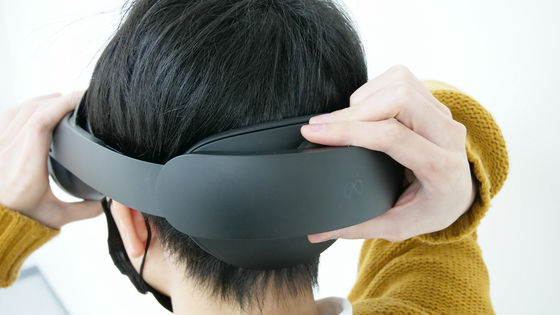 Adjust the lens-to-eye distance with the eye-leaf dial on the visor.



The place where it was installed is seen from the front.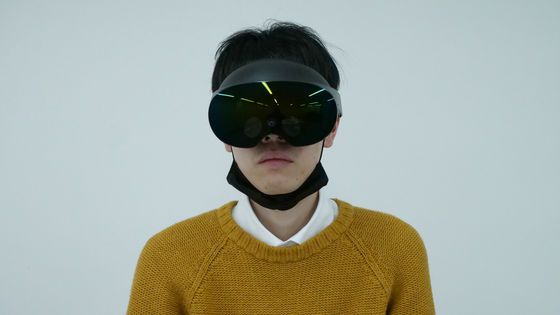 The gap in the nose part is quite large, and depending on the person, if you don't wear it quite deeply and firmly, the light will come in and the visor will not be reflected.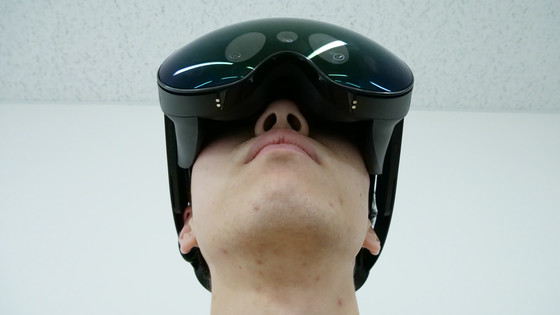 The left side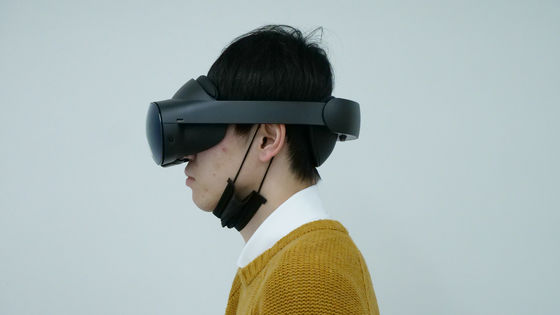 right side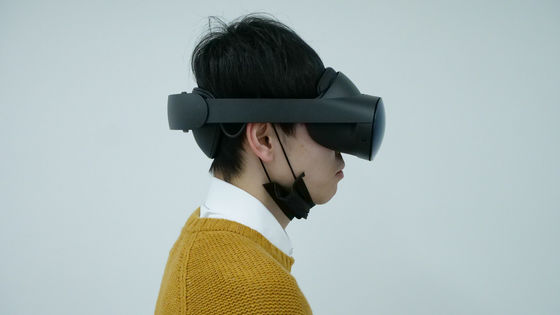 back of head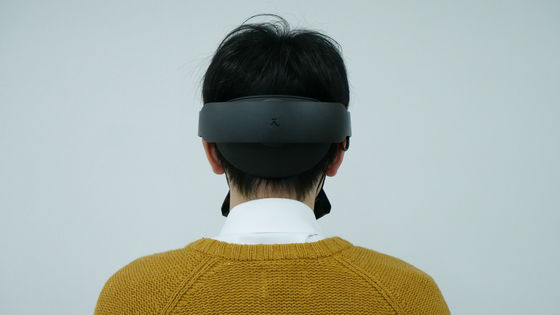 Wrap the strap that comes with the Quest Touch Pro VR Controller around your wrist and grip the controller.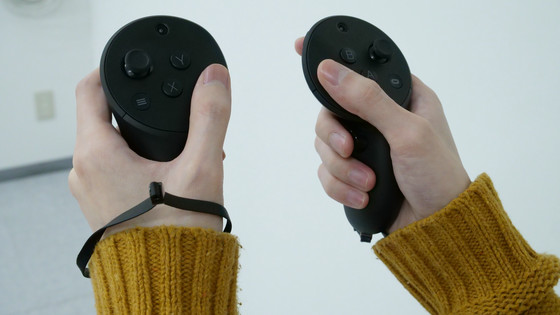 The Meta Quest Pro I'm using this time has already completed the initial setup, so let's set up the play area.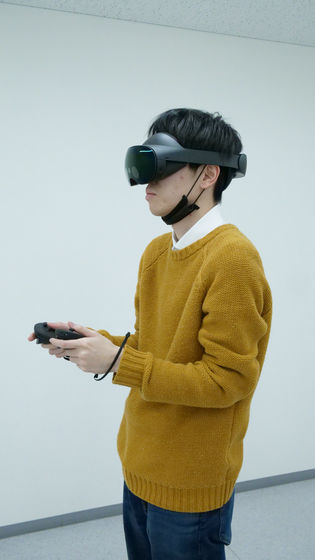 You can see what the play area setting looks like in the following movie. The pass-through camera in the center of the visor supports full color, so you can see the state of the room in color while wearing the Quest Pro.


Where to set the play area of Meta Quest Pro with full color pass-through-YouTube
First set the floor height by touching the floor while holding the controller.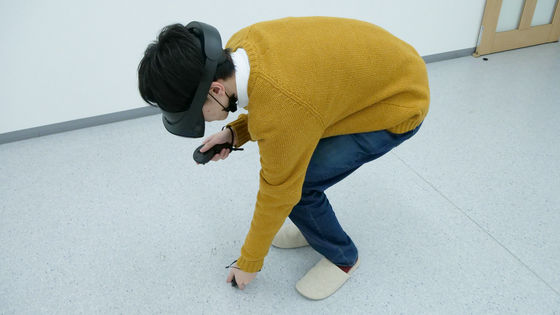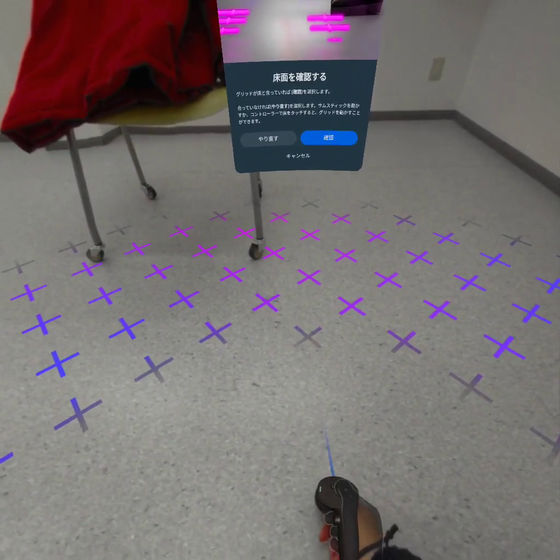 Next, set the playing area in the room.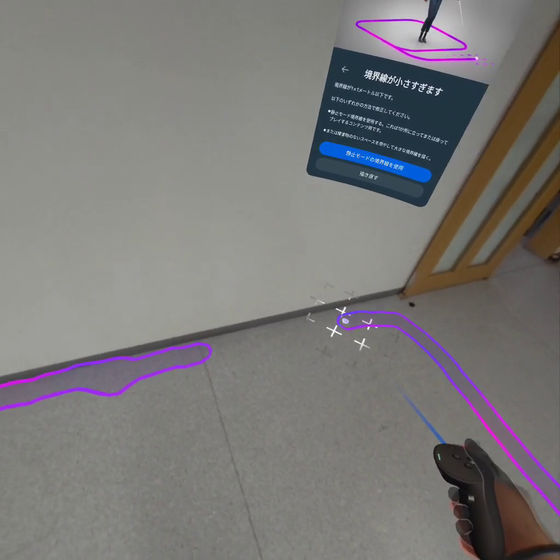 Set it by pulling the trigger on the controller and surrounding the play area.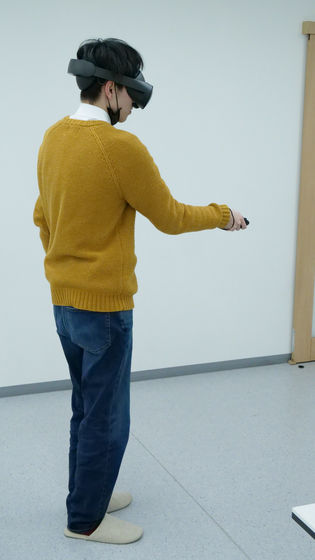 Then, a virtual space is constructed like this. The play area you set is called a 'guardian', and as long as you move within this range, you can spend your time as a guardian.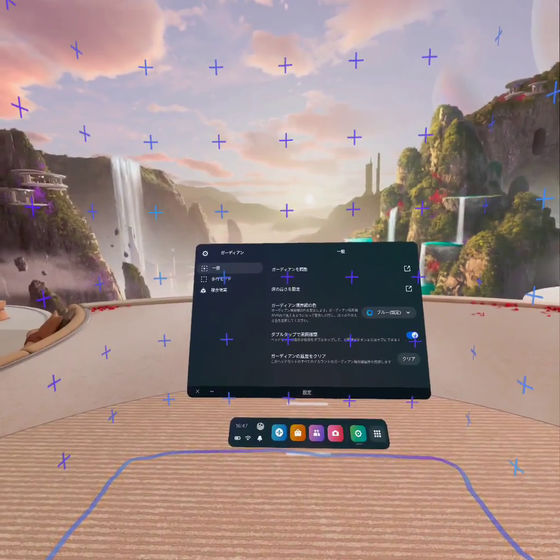 Also, by double-tapping the left and right sides of the visor, it is possible to switch to a full-color pass-through image. You can see your surroundings without removing the visor.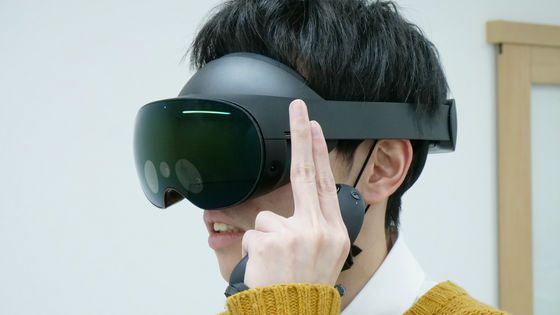 The full-color pass-through image is certainly full-color, but perhaps because it combines multiple cameras, the image itself is bent and it is a little difficult to read the fine print. There is no problem at all if it is about checking the surroundings, but the impression that ``I can do other real work while wearing Quest Pro'' seems to be severe. The following movie is where I actually opened the PC with Quest Pro's full color pass-through and browsed GIGAZINE.

Meta Quest Pro's full-color pass-through video that enables not only VR but also MR is like this-YouTube


Meta Quest Pro is 226,800 yen including tax and can be ordered on Meta's official website. Delivery is free of charge.

Meta Quest Pro: Series' cutting-edge new VR headset | Meta Store | Meta Store
https://www.meta.com/jp/quest/quest-pro/

・Continued
I compared Meta's high-end VR headset 'Meta Quest Pro' with the lower model 'Meta Quest 2' - GIGAZINE