Pointed out that Amazon is becoming like a black market on the net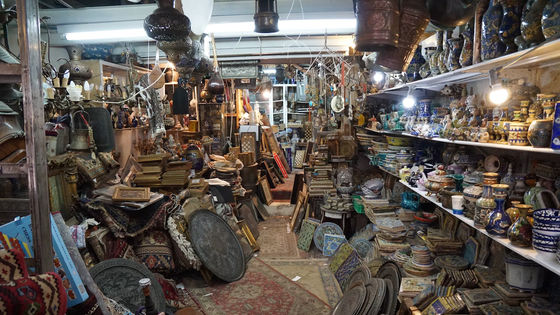 Amazon.com, which was born as an online bookstore service, continues to expand beyond online shops. On the other hand, in the online shopping segment, which is one of its main businesses, there are cases where it is difficult to find the product you are looking for, or when you think you are looking for a product but you do not know which brand it is, it is a low-quality product. It is pointed out that it is becoming a dirty state.

Why Does It Feel Like Amazon Is Making Itself Worse?

https://nymag.com/intelligencer/2023/01/why-does-it-feel-like-amazon-is-making-itself-worse.html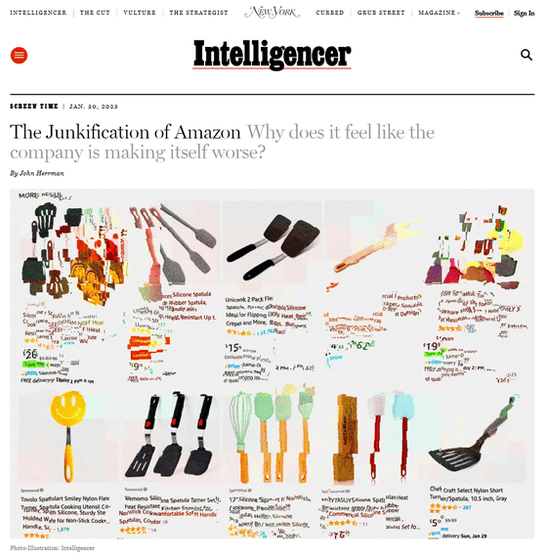 ``The shopping experience on Amazon is not so great,'' the daily Washington Post also pointed out in November 2022.


The shopping experience at Amazon continues to deteriorate and everything is becoming an advertisement - GIGAZINE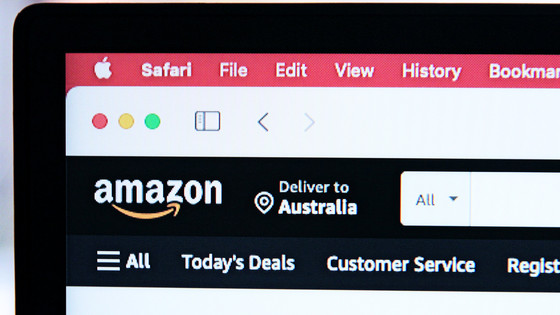 In addition, the economic newspaper The Wall Street Journal reports that Amazon's customer satisfaction is declining. The value that once boasted 88% will drop to 79% in 2022. Considering that it had fallen to 65% in 2020 during the pandemic, it can be said that the number has returned, but if 2020 is excluded, it is said that it will fall. One of the reasons is the delivery problem due to the pandemic, but the other reasons are the low quality of search results and the low quality of the products handled.

Amazon's Customer Satisfaction Slips With Shoppers - WSJ

https://www.wsj.com/articles/amazons-customer-satisfaction-slips-with-shoppers-11668986981
However, the information site
New York Magazine
points out that the majority of products sold on Amazon are not sold by Amazon itself, but by some third-party retailer. I'm here.
Selling products on Amazon starts with paying a standard fee to list, but to be a successful retailer, you have to pay an additional fee to be eligible for the Amazon Prime service. You must have the product stored in Amazon's warehouse. And with so many retailers thinking the same way, you have to spend a lot of money on advertising to get people to buy your products on Amazon.
In other words, third-party retailers are selling goods for Amazon. Merchants pay commissions to gain access to the internet's largest sales channel, conduct market research, and pressure each other to lower prices. However, whether the retailer succeeds or fails, Amazon is profitable. As of 2020, Chinese third-party retailers account for 50% of Amazon's transactions.
New York Magazine said, 'If Amazon is aiming to be a giant infrastructure company rather than a store, the quality of other people's shopping is irrelevant, and black marketization makes sense.'
What Amazon is trying to control is the infrastructure of the entire commerce rather than online shopping - GIGAZINE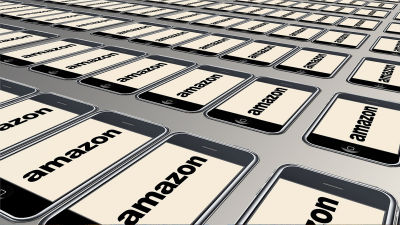 The New York Magazine says that Amazon's prospects are not so bright, even with a magical mechanism that Amazon can profit no matter what retailers do. One is that the iron plate technique of `` selling cheap store brand products instead of popular brand products '' that has been used on Amazon has become obsolete. There is also a view that the 'shopping habit' itself has ended.

In 2023, how will Amazon behave from now on, which has started the largest staff reduction of more than 18,000 people in the past?


Amazon started dismissing more than 18,000 people, the most in history, mainly affecting retail and human resources departments-GIGAZINE