``Shiro Noir Shiroi Koibito'' tasting review where white lover flavored ice cream seeps out of hot Danish bread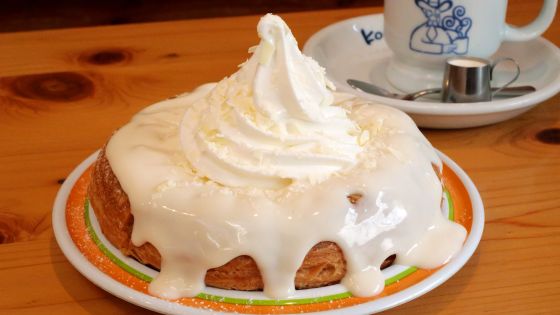 'Shiro Noir Shiroi Koibito', which collaborated with the classic Hokkaido souvenir ' Shiroi Koibito ', has appeared at Komeda's Coffee on February 2, 2023 (Thursday). It uses plenty of white chocolate soft serve and white chocolate sauce to reproduce the elegant sweetness of Shiroi Koibito. I was wondering what kind of taste it was, so I actually went to Komeda's coffee shop and tried it.

Notice of sale of 'Shiro Noir Shiroi Koibito' supervised by ISHIYA of 'Shiroi Koibito' | Komeda Coffee

https://www.komeda.co.jp/news/detail.html?article=1297
Arrived at Komeda coffee shop.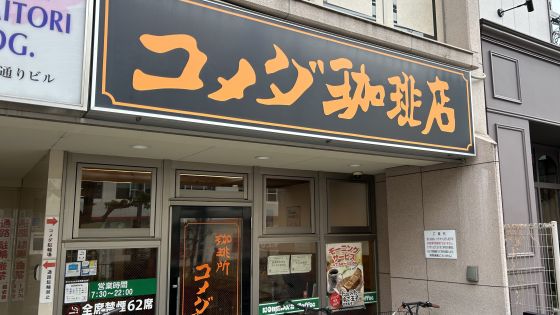 There was a POP on the table that appealed to 'Shiro Noir Shiroi Koibito'.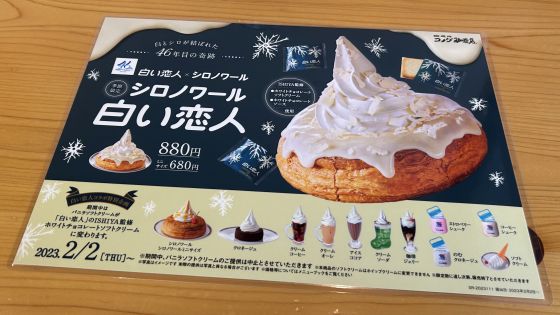 'Shiro Noir White Lover' was provided in about 3 minutes from the order. Danish bread is covered with white sauce and ice cream is served on top of it.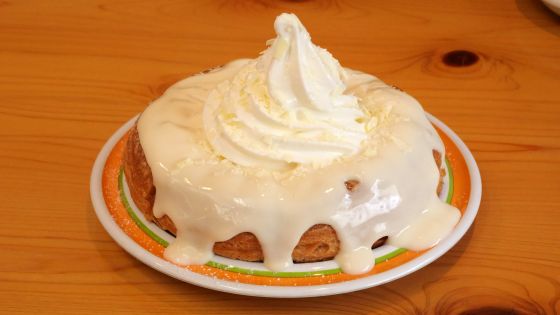 First of all, when you eat ice cream, the taste of white chocolate spreads throughout your mouth. It was finished in such a degree of reproducibility that it can be said that it is 'certainly so' if it is said that it is the taste of 'Shiroi Koibito'.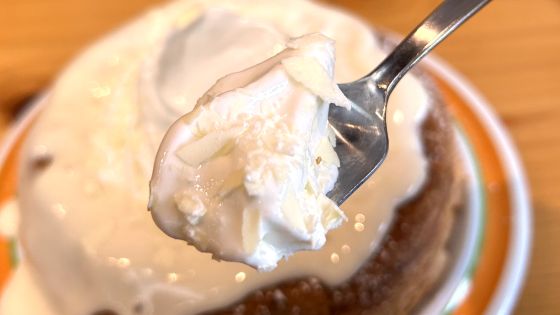 Next, take out a piece of 'Shiro Noir Shiroi Koibito' on a plate.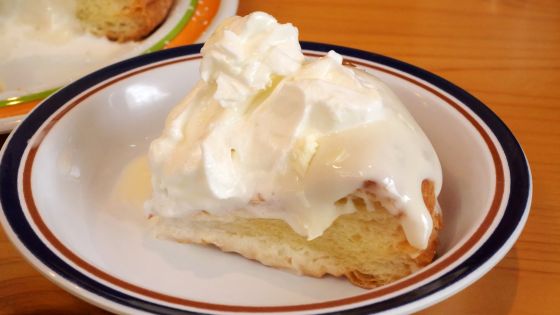 The cut is like this. Because the Danish bread is warm, the ice cream melts and soaks into the Danish bread.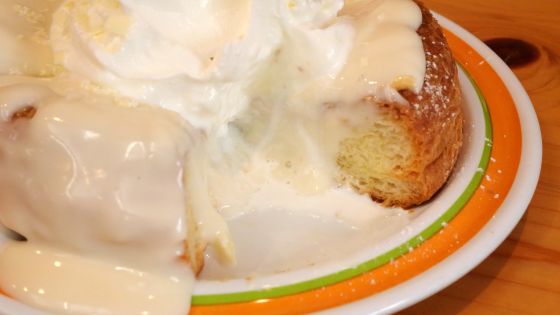 When I tried it, cold ice cream oozed out from the warm Danish bread that felt the taste of butter. Both Danish bread and ice cream are quite sweet, but the taste of white chocolate disappears quickly from the mouth, so it is less persistent.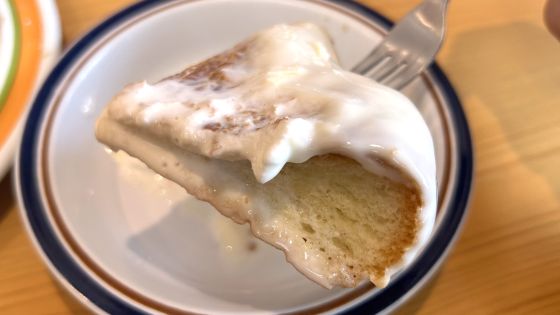 Even though it is a little less persistent, the sweetness of each bite is quite strong, so it is recommended to enjoy it with coffee.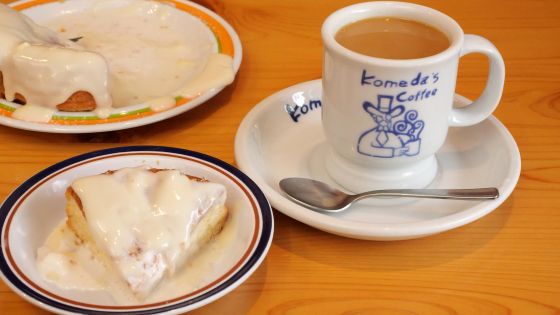 'Shiro Noir Shiroi Koibito' can be eaten at Komeda's coffee shop from February 2, 2023 (Thursday), with a regular size of 880 yen to 940 yen including tax and a mini size of 680 yen to 740 yen including tax.