The Pakistani government that Wikipedia did not delete ``punishment content'' imposes access restrictions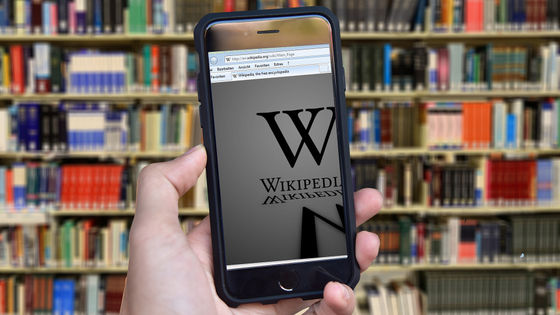 Pakistani regulators have announced that they have restricted access to Wikipedia for 48 hours for not removing the blasphemous articles they ordered to be removed. Pakistani authorities have warned that they are willing to block Wikipedia altogether if it fails to follow instructions in the future.

Wikipedia services downgraded over 'sacrilegious content'
https://tribune.com.pk/story/2398853/pta-degrades-wikipedia-services-for-not-blocking-sacrilegious-content

Pakistan 'degrades' Wikipedia, warns of complete block over 'sacrilegious' content | TechCrunch
https://techcrunch.com/2023/02/01/pakistan-degrades-wikipedia-warns-of-complete-block-over-sacrilegious-content/

The Pakistan Telecommunications Authority (PTA) said on February 1, 2023, ``Wikipedia has been required to block and remove profane content pursuant to relevant laws and court orders. However, Wikipedia did not appear to the authorities and did not comply with the removal of the profane content.Failing to follow the instructions of the PTA caused Wikipedia's service to deteriorate for 48 hours.'

Wikipedia was approached for blocking/removal of the said contents by issuing a notice under applicable law & court order(s). An opportunity of hearing was also provided, however, the platform neither complied by removing the blasphemous content nor appeared before the Authority. pic.twitter.com/6dWRcbxHGB

—PTA (@PTAofficialpk) February 1, 2023


The PTA has not disclosed which Wikipedia articles were specifically targeted for removal. According to the official announcement, Wikipedia will be completely blocked in Pakistan if it continues to deliberately violate the law without following instructions.

The PTA said, 'Wikipedia's reopening will be reviewed subject to blocking and removing illegal content. The PTA is committed to ensuring a safe online experience for all Pakistani citizens in accordance with the law. ' said.

This is not the first time the Pakistani government has taken notice of an objectionable article on Wikipedia. The PTA also issued a notice to Google and Wikipedia in December 2020 for spreading profane content. Also, in 2021, TikTok was temporarily blocked over ``immoral and offensive content''.

While the Pakistani authorities are punishing platforms that do not agree, others are giving back to the Pakistani government. Google, Meta (then Facebook), and Twitter jointly threatened the Pakistani government in 2020, saying, ``If the Pakistani government gives the PTA comprehensive authority to censor content, we will withdraw from Pakistan . '' .