It turns out that Meta was buying data from scraping companies while fighting data scraping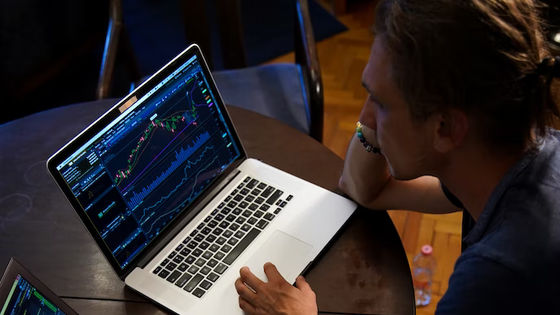 Meta is suing multiple companies for scraping and selling data from Facebook and Instagram. However, legal documents submitted during the trial revealed that Meta itself had been paying data aggregators for years to collect data from other websites.

Meta Was Scraping Sites for Years While Fighting the Practice - Bloomberg

https://www.bloomberg.com/news/articles/2023-02-02/meta-was-scraping-sites-for-years-while-fighting-the-practice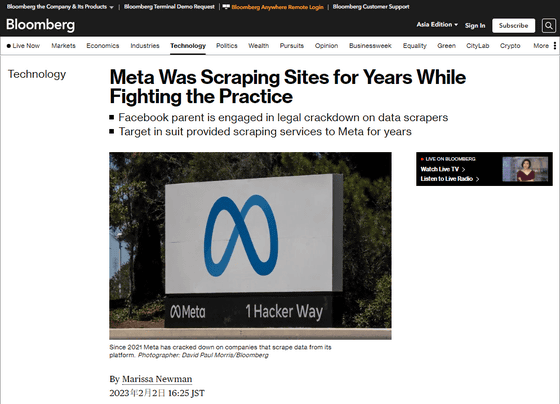 Documents show Meta paid for data scraping despite years of denouncing it | Engadget
https://www.engadget.com/meta-data-scraping-lawsuit-145519311.html

Meta has sued Bright Data , Voyager Labs , Octopus (Octoparse) , and other data collection companies that have been scraping data against their platforms since 2021. In January 2023, he announced a policy to fight against this type of data scraping service that is used across platforms and countries under the title of ``Leading the battle against scraping paid services''.

Leading the Fight Against Scraping-for-Hire | Meta
https://about.fb.com/news/2023/01/leading-the-fight-against-scraping-for-hire/

However, during the trial with Bright Data in California, representatives of Meta and Or Lenchner , CEO of Bright Data, exchanged emails and said that Meta has been holding Bright Data's data for at least six years. Turns out it was a customer to buy.

Andy Stone, a spokesperson for Meta, told Bloomberg, an economic newspaper, that he was collecting data from e-commerce sites to build a brand profile. He said it was for fraud detection.

Bright Data declined to say which sites provided the data, but Meta clarified that it didn't buy rival information.

Regarding the trial with Meta, Bright Data said, ``We collect only public information, not information that cannot be seen unless you log in,'' and filed a counterclaim to seek permission to continue collecting information on Facebook and Instagram. going.