It is reported that Twitter plans to sell ``golden certified badges'' for companies at a monthly fee of 130,000 yen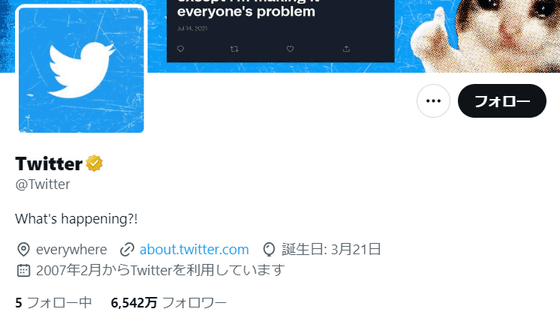 Since Twitter released `` Twitter Blue '' where you can buy authenticated badges for 1200 yen per month, the authenticated badges are now color-coded such as `` blue for individuals '' and `` gold for companies ''. Twitter is reportedly planning to sell a gold certified badge for the company for $1,000 a month.

Briefing: Twitter Considers Charging Brands $1000 Per Month to Stay Verified — The Information
https://www.theinformation.com/briefings/twitter-considers-charging-brands-1000-per-month-to-stay-verified

Twitter may soon charge brands $1000 to keep gold checkmark | Mashable
https://mashable.com/article/twitter-charging-brands-for-gold-badge

Since Twitter was acquired by Elon Musk, it has released `` Twitter Blue '' where you can buy authenticated badges as one of the measures to improve profitability. After that, he announced that he would change the specifications of the ``authenticated badge'' (blue checkmark) that indicates that the Twitter account is official, and from December 2022, the company's official Twitter account will be changed to a ``golden checkmark''. is now shown. At the same time as the appearance of the 'golden check mark', Twitter has released 'Blue for Business' ( Verification for Organizations at the time of article creation), which is the corporate version of Twitter Blue, but the fee structure remains unknown.

Corporate version ``Blue for Business'' of ``Twitter Blue'' that allows you to buy authenticated badges on Twitter starts, the check mark is gold-GIGAZINE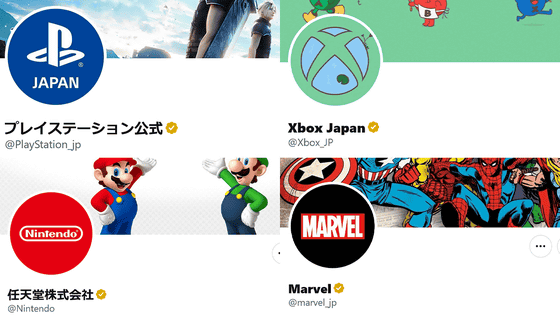 According to internal Twitter documents obtained by The Information, the company plans to sell authenticated badges to corporate accounts for $12,000 annually, with $50 for each affiliated account. It seems that they are also planning to charge an additional fee of 6600 yen).

Social media consultant Matt Navarra was the first to point out that Twitter plans to sell gold checkmarks to businesses for $1,000 a month. Prior to The Information's report, he reported that Twitter was considering selling gold checkmarks to companies for $ 1,000 a month, and was sending invitation emails to companies.

Twitter is reportedly emailing businesses offering gold check mark verification for $1000 PER MONTH!

And affiliate account verification for $50 each per month pic.twitter.com/hohTPKLKdi

— Matt Navarra (@MattNavarra) February 3, 2023


In addition, Twitter's Elon Musk CEO set the initial price at $ 19.99 (about 2600 yen) per month when selling authenticated badges on Twitter Blue, but there was a big backlash from users, so the price was lowered. rice field. Therefore, overseas media Mashable points out that the pricing of `` $ 1000 per month '' may be changed before release.