McDonald's ``Asian rice oil chicken'' ``Asian rice sweet chili shrimp'' tasting review sandwiched between crispy oil chicken and crispy shrimp cutlet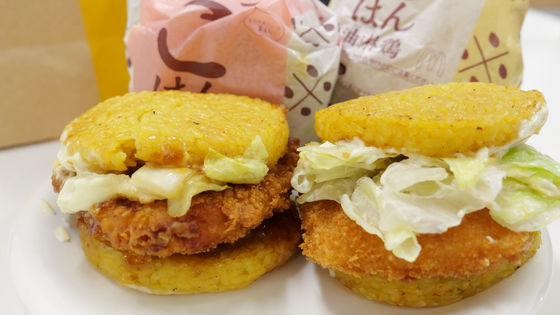 The first Asian taste menu ``
Asian Burgers
'' that McDonald's offers for a limited time is a rice burger version ``
Asian rice oil chicken
'' and ``
Asian rice sweet chili shrimp
'' will be offered from 17 o'clock Limited time of night Mac It will appear on the menu from February 8, 2023 (Wednesday). I actually tried eating it because I was using a newly developed Asian rice buns that made flavor oil work.
First time ever! Introducing Asian rice buns with flavored oil!
This is the "Asian dinner"! 2 types of Asian rice made with 100% domestic rice
Juicy chicken x oil chicken sauce 'Asian rice oil chicken'
Puri Puri Shrimp Cutlet x 2 Sources ``Asian Rice Sweet Chili Shrimp'' | McDonald's Official
https://www.mcdonalds.co.jp/company/news/2023/0202a/
On sale from 5:00 pm on 2/8 (Wed.) ?????????
Asian rice burger

Please listen to ' #Asia's Dinner' by two of Asia's juicy official rivals #Warameshi ????

If you reply with [ # Asian dinner soon to be released from Mac ], 100 people will win Mac card 1,000 yen by lottery ❗ https://t.co/2JA0qzln0t pic.twitter.com/1vXf2c7AxF

— McDonald's (@McDonaldsJapan) February 2, 2023


After 17:00, the Asian rice series was displayed on the digital signage on the cash register.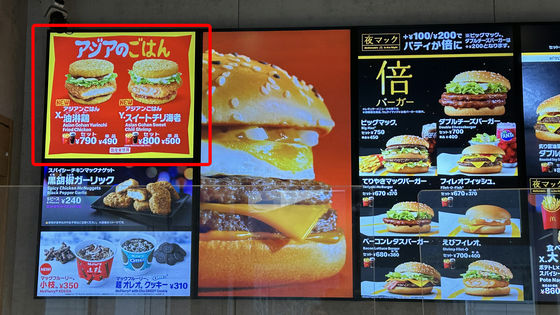 I immediately bought rice oil chicken (490 yen including tax) and rice sweet chili shrimp (500 yen including tax).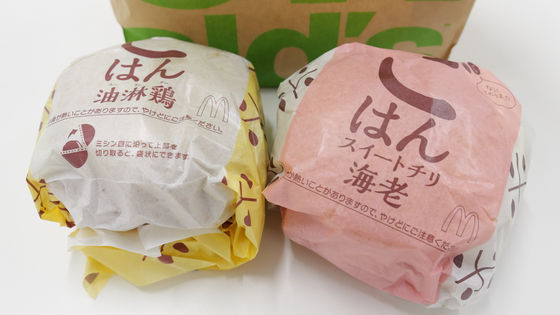 Rice oil chicken is like this. Lettuce protrudes from under yellow Asian rice buns and oil chicken.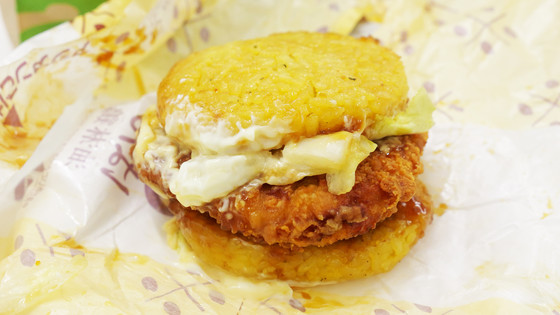 I compared the size of the transportation IC card and the rice oil goose chicken side by side.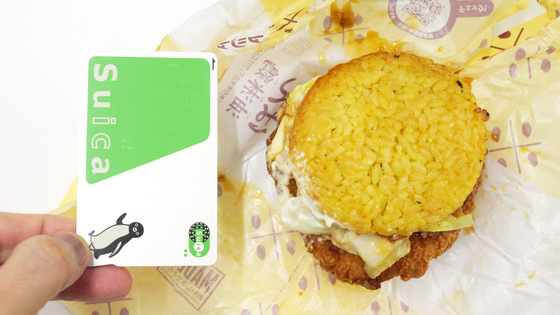 When I try to eat it, the buns are also rice, so the volume is considerable. The oil chicken sauce is quite sweet, and the impression is closer to chicken nanban than oil chicken. The crunchy batter of the fried chicken is a nice accent to the springy texture of the rice. The scent of flavored oil that worked on Asian rice buns was hardly felt in front of the strong flavor of oil goose chicken.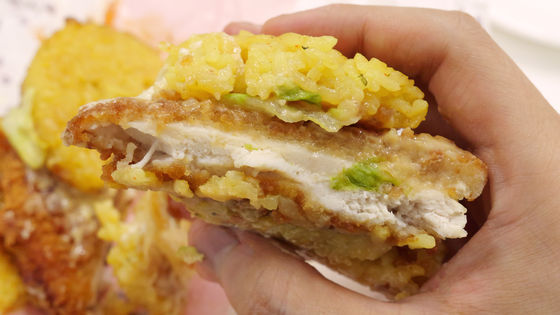 Next, I will eat rice sweet chili shrimp. Lettuce and mayo sauce protrude from the buns, and shrimp cutlets are sandwiched under it.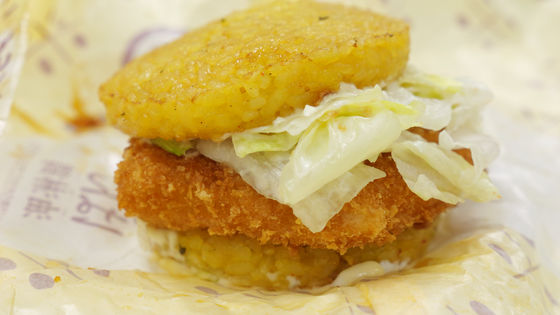 When you eat it, the crunchy lettuce with a slightly sour mayo sauce and the plump shrimp cutlet spread throughout your mouth. It was said that sweet chili sauce was a blend of bean sauce and chili peppers, but the spiciness is just spicy, so even people who are not good at spicy food can endure it. The flavor of Asian rice buns still had a strong scent of sweet chili sauce, and I didn't feel much.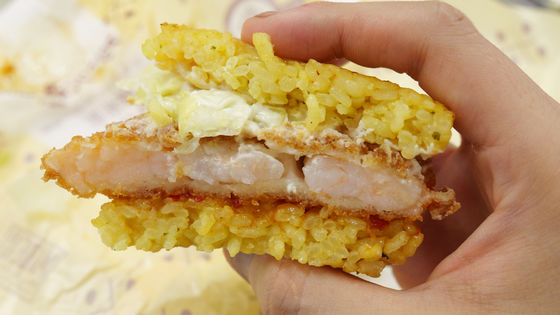 Rice oil chicken and rice sweet chili shrimp can be ordered from McDonald's nationwide for a limited time from February 8, 2023 (Wednesday). However, you can order after 17:00, so be careful.