``Comic pictures created with AI are not protected by copyright,'' the US Copyright Office declared, and the author welcomed ``great news''


On February 21, 2023, the United States Copyright Office declared that ``graphic novel images produced using image generation AI are not subject to copyright protection.'' The author of the graphic novel says that he will continue to pursue the copyright of the artwork, but welcomes this decision, which recognizes the creativity of the work's story and image placement.

US Copyright Office withdraws copyright for AI-generated comic artwork | Ars Technica

https://arstechnica.com/information-technology/2023/02/us-copyright-office-withdraws-copyright-for-ai-generated-comic-artwork/
AI-created images lose US copyrights in test for new technology | Reuters
https://www.reuters.com/legal/ai-created-images-lose-us-copyrights-test-new-technology-2023-02-22/
The decision focused on the copyright of a work by New York-based artist Chris Kashtanova, created using the AI image generation service Midjourney, called '
Zarya of the Dawn
.' Mr. Kashtanova
announced
in September 2022 that the copyright registration application for the same work passed the examination and was able to obtain the copyright.
However, in December, the Copyright Office started the procedure to cancel the copyright, saying, ``I overlooked that the illustration was generated by AI.''
The US Copyright Office is proceeding with the copyright cancellation procedure for manga made with image generation AI, the author is fighting with a lawyer - GIGAZINE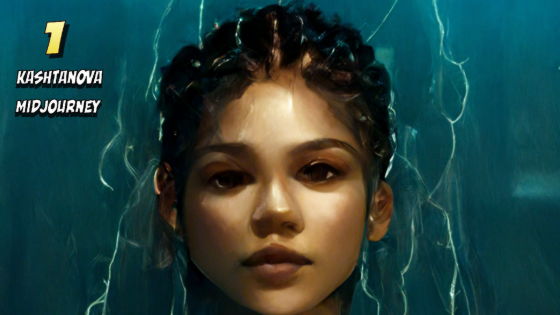 And in
a letter released on February 21, 2023 (PDF file)
, the Copyright Office said, ``The authorities conclude that the images generated by Midjourney are not original works protected by copyright. Kashtanova claims to have 'guided' the composition and content of each image, but given the production process he describes in the letter, the image's 'traditional authorship' It is clearly Midjourney, not Mr. Kashtanova, who created the element ', and indicated that the image generated by Midjourney out of 'Zarya of the Dawn' is not copyrighted.
Mr. Kashtanova said that after acquiring the copyright of 'Zarya of the Dawn' in September, he sent a letter to the Copyright Office again in November explaining the content and production method of the work. The Copyright Office said it 'highly appreciates' Mr. Kashtanova's letter, and if it had known its contents in advance, it would seek to exclude the AI-generated portion of the copyright scope filed for. said that it would have reduced the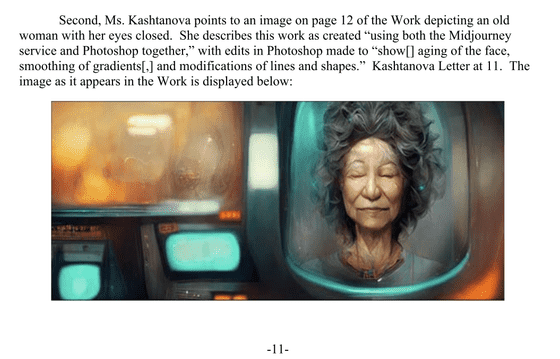 While denying copyright to the AI-generated images, the Copyright Office said, ``The Office has determined that Ms. Kashtanova is the author of the text of this work, as well as the selection, coordination, and arrangement of the text and visual elements of this work. I concluded that there is, therefore, this work is protected by copyright.' Therefore, 'Zarya of the Dawn' will be registered again after changing the scope of copyright.

In response to the announcement, Kashtanova posted on Instagram, ``Today the Copyright Office decided on Zarya of the Dawn. So Zarya of the Dawn will still be officially registered, which means stories can be copyrighted unless they are purely AI-created, so the majority of the AI art community It can be said that it covers the usage of everyone, "he said, showing a welcoming attitude.

On the other hand, regarding the fact that the copyright of individual images was not recognized, he said, ``The wrong judgment was made due to a lack of understanding of technology,'' and is considering further explanation through a lawyer. said.

View this post on Instagram