Apple announces the release of a new music app `` Apple Music Classical '' specializing in classical music on March 28, 2023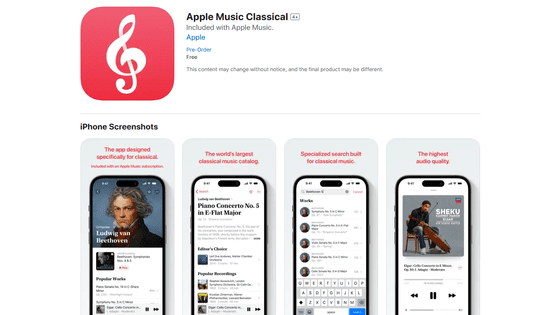 Apple has announced that it will release a new music app ` ` Apple Music Classical '' specializing in classical music on March 28, 2023 worldwide, excluding some countries and regions. Apple Music Classical has started accepting reservations from March 10, 2023.

Apple Music Classical on the App Store

https://apps.apple.com/app/id1598433714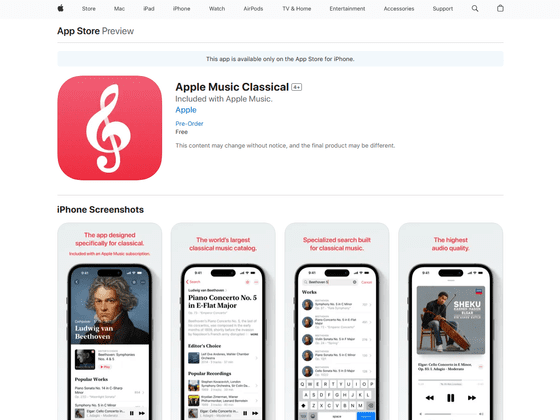 Apple will launch a new app exclusively for classical music later this month | Ars Technica

https://arstechnica.com/gadgets/2023/03/apple-will-launch-a-new-app-exclusively-for-classical-music-later-this-month/
Apple Music Classical: 15 Things You Need to Know About the New App - MacRumors
https://www.macrumors.com/2023/03/09/apple-music-classical-15-things-you-need-to-know/
On March 10, 2023, Apple announced that it will offer `` Apple Music Classical '', a new music app designed exclusively for classical music, from March 28, 2023.
Introducing Apple Music Classical, the new app designed specifically for classical music. Pre-order today on the @AppStore . https://t.co/lwnF4Dx4ua pic.twitter.com/F8uMKMVm2i

—Apple Music Classical (@AppleClassical) March 9, 2023


Apple Music Classical will deliver over 5 million classical music songs and hundreds of playlists. In addition, it has a functional search function such as composers, works, conductors, catalog numbers, etc. that are more specialized for classical music than conventional Apple Music .

In addition, by cooperating with classical music artists and related organizations, we are able to listen to high-quality, high -resolution lossless music and support " spatial audio ". In addition, it is said that it is packed with information that can be learned while listening, such as the composer's career and commentary on his major works.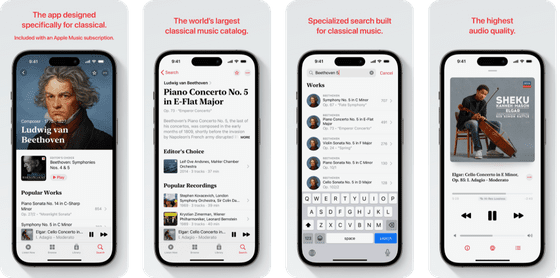 In August 2021, Apple announced the acquisition of `` Primephonic '', a streaming service specializing in classical music, and the development of Apple Music, which specializes in classical music, was underway. In addition, in line with the end of service due to the acquisition of Primephonic, Apple announced , 'Next year, Apple Music plans to release a dedicated classical music app that combines Primephonic's classic UI, which has been well received by fans, with additional functions.' was doing.

Apple announces acquisition of classical music streaming service 'Primephonic' and explains refunds-GIGAZINE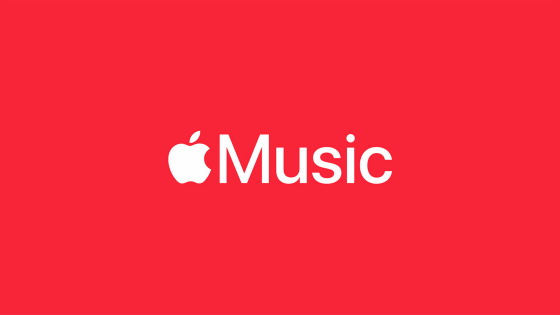 Apple Music Classical is available for pre-order starting March 10, 2023. Apple Music Classical is only for iPhones with iOS 15.4 or higher at the time of article creation, and you must be subscribed to Apple Music's individual, student, family plan or Apple One to use it.

Also, countries and regions such as Japan, China, South Korea, Russia, Taiwan, Turkey, Afghanistan, and Pakistan are not covered by the service.