Microsoft announces plans to run ads on Bing's chat AI


Microsoft implemented
chat AI
in search engine Bing in February 2023. This chat AI
adopts
OpenAI's large-scale language model '
GPT-4
' and is being integrated into tools such as
the Windows 11 taskbar
and
Skype
. Microsoft announced that it plans to implement advertisements in Bing's chat AI.
Driving more traffic and value to publishers from the new Bing | Bing Search Blog
https://blogs.bing.com/search/march_2023/Driving-more-traffic-and-value-to-publishers-from-the-new-Bing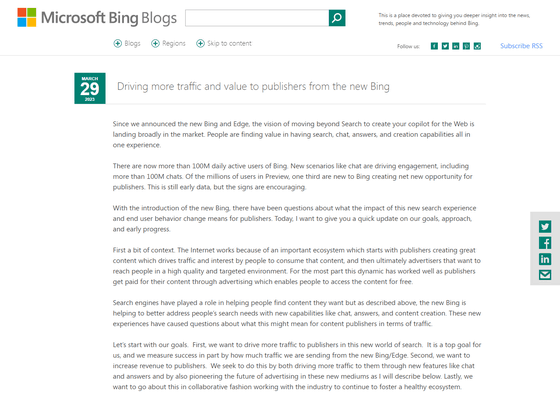 Microsoft's Bing chatbot is getting more ads - The Verge
https://www.theverge.com/2023/3/29/23662476/microsoft-bing-chatbot-ads-revenue-sharing
Since Microsoft launched its new AI-integrated Bing and Edge, tools that go beyond search and use AI to help users are gaining ground. Since the introduction of the chat AI integrated version of Bing, the number of Bing users has increased rapidly, and it was also revealed that
the number of active users per day exceeded 100 million
in March. Of these new users, one-third are new to Bing, ``this is a whole new business opportunity,'' Microsoft points out.
Microsoft announces new search engine Bing and browser Edge integrating ChatGPT's upgraded AI - GIGAZINE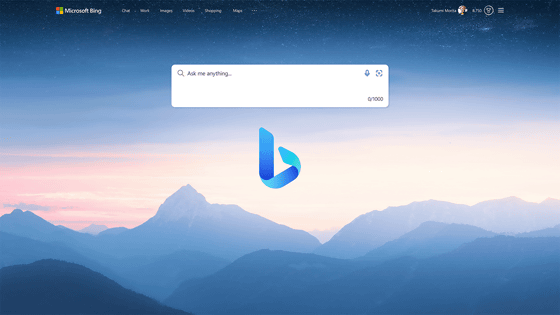 On the Internet, publishers create great content, consumers consume it, and serve them targeted, high-quality advertising. When this dynamic works well, publishers receive compensation for content from users through advertising, and users can access content for free.
Search engines have helped users find the content they love, but the new Bing chat AI is significantly changing users' search needs, Microsoft said. Microsoft believes it is important to build an advertising experience in line with this new search experience in order to continue to provide free content to users.
Microsoft's goal is to increase traffic for individual websites on the Internet through new search experiences. This is Microsoft's biggest goal, and for this purpose it measures how much traffic can be sent to the website from the new Bing and Edge. And Microsoft also plans to increase publisher revenue, for which it plans to add new features to Bing and build new ads.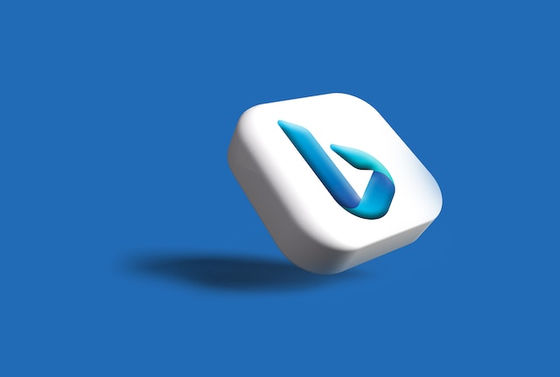 Chat AI is still in its infancy, but new Bing data shows that the number of users looking for chat AI is increasing rapidly, and that user base is quite diverse. Therefore, Microsoft is promoting traffic to publishers by inserting a link to the website that was the source of the answers presented by AI in chat.

In addition, they are considering additional features for publishers, including more than 7,500
Microsoft Start
(a news feed service operated by Microsoft) partner brands. Microsoft is considering some partner brands and ideas and is receiving feedback to bring meaningful traffic and revenue to partners.
Below are examples of ideas that Microsoft is considering with publishers.
An enhanced hover experience is planned where hovering over a link from a publisher will reveal more links from that publisher. This allows us to increase user engagement and, as a result, increase traffic to the publisher's website.



This function has already been implemented at the time of article creation.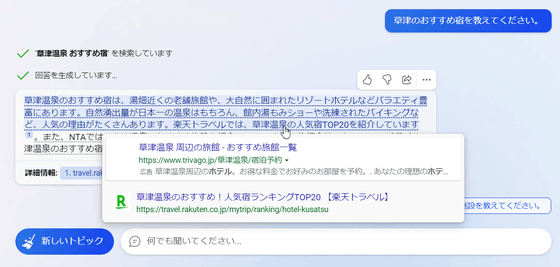 There are also plans to share advertising revenue with partner brands by placing Microsoft Start licensed content alongside chat AI answers. This is expected to lead to promotion of engagement with Microsoft Start content. The company is also considering placing ads in the chat experience and sharing advertising revenue with partner brands that contribute to chat responses.

These ideas are still in the conceptual stage, but they have received positive feedback from partner companies.