I tried ``Pino Umami full of matcha'' which uses Uji matcha for chocolate and ice cream and melts the rich taste of matcha in the mouth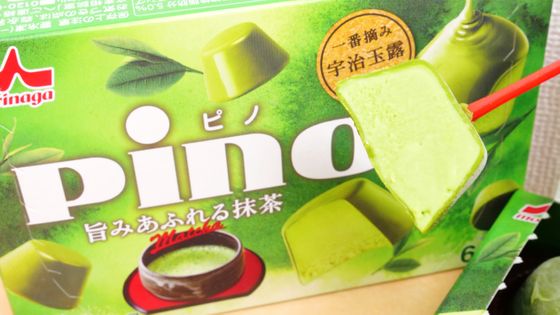 Morinaga Milk Industry's long-selling ice cream 'Pino' series will be added on April 10, 2023 (Monday), a new flavor ' Pino Umami full of matcha' using Uji matcha. I was wondering what kind of taste Pino, which uses Uji matcha ice cream that uses the most picked Uji gyokuro, is coated with Uji matcha chocolate, so I actually ate it and checked it.

'Pino Umami Full Matcha' will be released for a limited time nationwide from April 10 (Monday) | News Releases | Morinaga Milk Industry Co., Ltd.

https://www.morinagamilk.co.jp/release/newsentry-4130.html
Matcha full of flavor | Pino Morinaga Milk Industry
https://www.pinoice.com/lineup/matcha2023.html
The package of 'Pino Umami full of matcha' is based on matcha-like green color.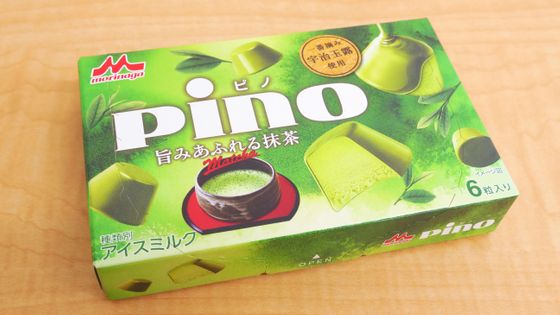 It is said that some of the most picked Uji gyokuro is used for matcha ice cream.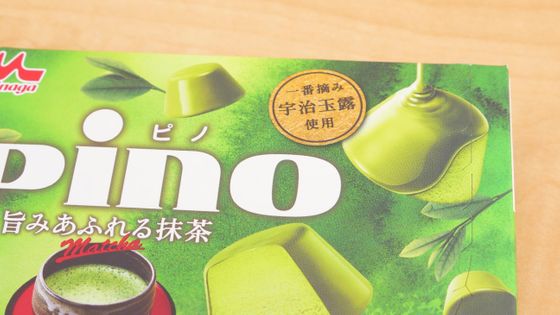 The type
of ice cream is ice milk, and the raw material names are lined up with dairy products, vegetable oils, lactose, sugar, cocoa butter, matcha, starch syrup, and gyokuro.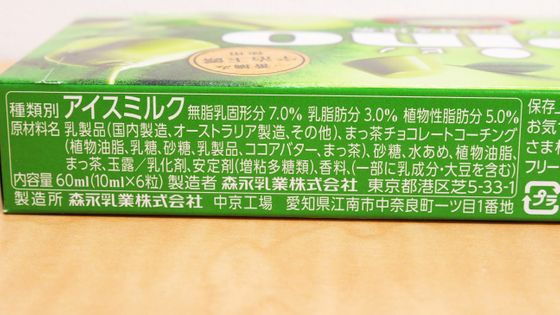 As with regular Pinot, 1 pack contains 6 pieces, and the calorie per 10 ml is 31 kcal.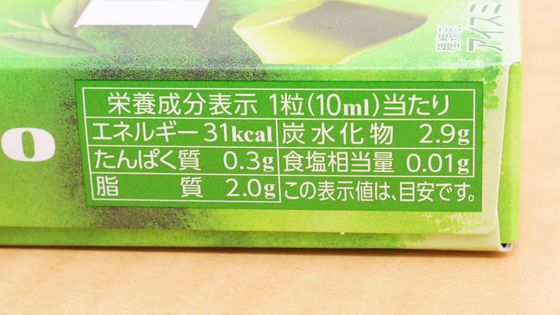 When I opened the lid, a bright green Pinot appeared.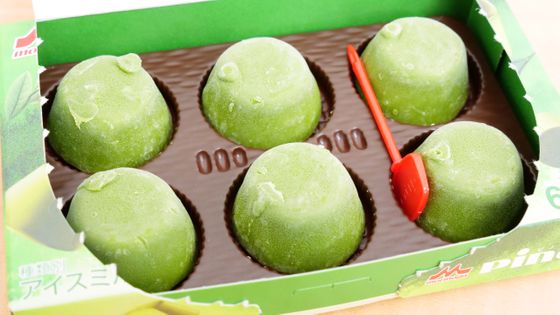 On the back of the lid is the letter 'Did you overflow with umami?'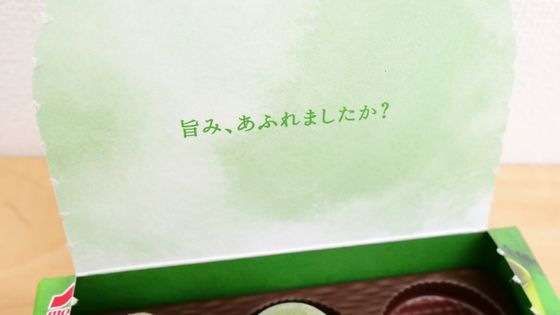 As soon as you eat it, the smooth Uji matcha chocolate melts in your mouth, and the rich matcha flavor spreads all at once. The sweetness is slightly subdued, and you can enjoy the bitterness of matcha. Since Uji matcha is used for both the chocolate coaching outside and the ice cream inside, it was finished in ice cream that you can enjoy the flavor of matcha even though it is a bite size.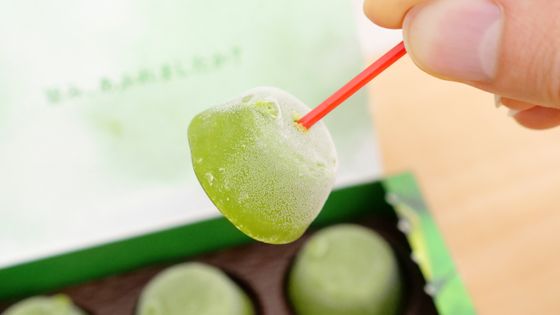 It looks like this when you divide it in half. Uji matcha ice cream is packed in the chocolate coaching of Uji matcha.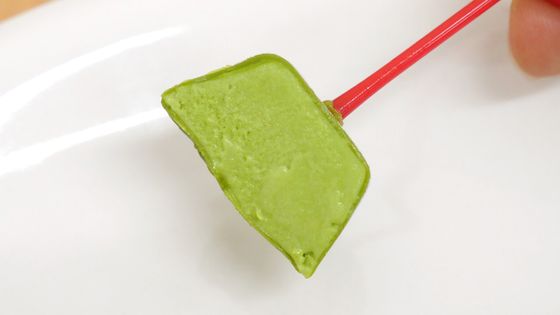 ``Pino Umami Full of Matcha'' will be sold at retail stores nationwide for a limited time from April 10, 2023 (Monday), and the suggested retail price is 160 yen excluding tax. At the supermarket I purchased this time, it was sold for 127 yen including tax per pack.