Experts advocate that the new corona has mutated so much that it should be called ``SARS-CoV-3''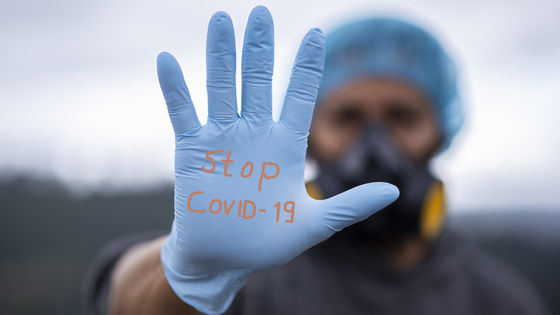 In Japan, wearing a mask will be
a personal decision
from March 13, 2023, and in the United States, President Joe Biden ended the national emergency declaration for the new coronavirus infection that was issued in 2020 on April 10. signed a bill to While the normalization of society is progressing, the pandemic of the new coronavirus (SARS-CoV-2) is not over and remains dangerous. In response to this situation, some experts warned, ``Since SARS-CoV-2 has mutated significantly since it was discovered in 2019, it should be renamed to SARS-CoV-3 and redefined as a new threat.'' is ringing
The COVID virus has mutated so much since 2019 that some experts say it should be renamed SARS-CoV-3 | Salon.com
https://www.salon.com/2023/04/13/the-has-mutated-so-much-since-2019-that-some-experts-say-it-should-be-renamed-sars-cov- 3/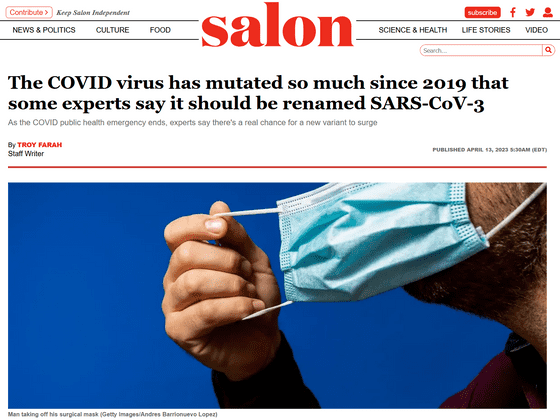 As we enter 2023, reports of cases of novel coronavirus infection (COVID-19) around the world are beginning to settle down.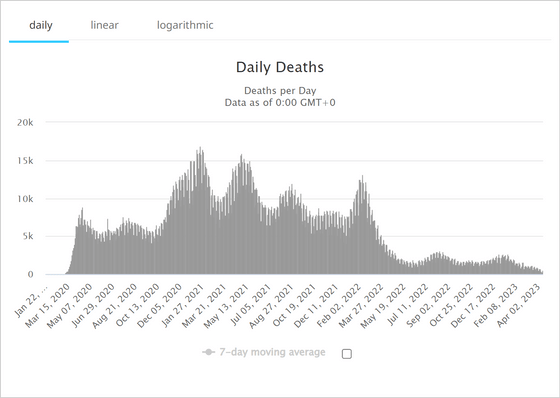 by
Worldometer
WHO spokeswoman Margaret Harris said: 'COVID-19 case reports underestimate the true number of infections and reinfections worldwide. This is partly due to declining testing and delayed reporting,' he said.
In order to catch the signs of SARS-CoV-2 mutation and respond quickly, it is essential to discover mutant strains through testing and genetic analysis. However, as testing numbers continue to decline globally, WHO continues to urge governments to continue robust testing and genetic analysis.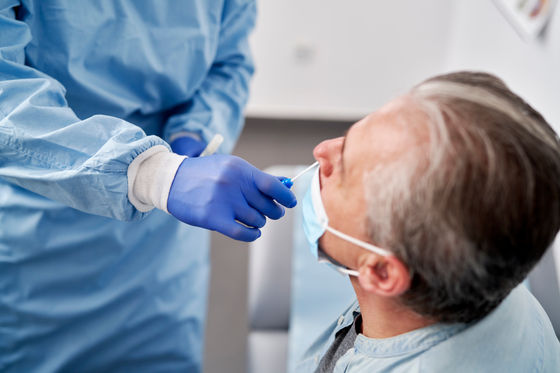 In March 2023, the WHO updated its threat definition of SARS-CoV-2 variants, naming the predominant variant XBB.1.5, also known as the Kraken at the time of writing, as a variant of note. classified. This means that it was positioned as less of a threat than a 'variant of concern'.

While the WHO dropped the Greek letter naming for the Omicron strain last and gave an optimistic assessment of the new variants, some virologists said that 'the XBB lineage virus is the first discovered SARS-CoV- It should be renamed SARS-CoV-3 because it is genetically different from 2.'

According to WHO's Harris, XBB.1.5 is highly contagious and capable of evading immunity, but there are no reports suggesting increased severity or mortality. This in itself is not a bad thing, but if the virus spreads from person to person and repeats its proliferation, there is a danger of acquiring new mutations.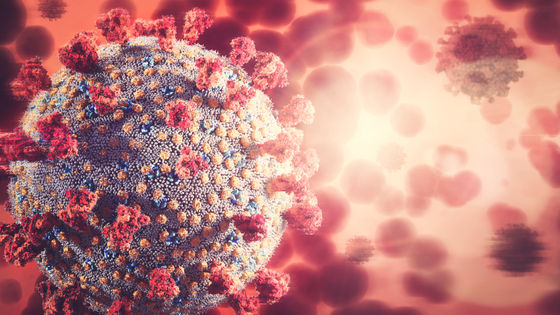 'We're seeing less genomic surveillance of viruses, and some seem to be withdrawing funding to test wastewater,' said T. Ryan Gregory, a biologist at the University of Guelph in Canada. Now that we have only one available, our ability to detect and track new mutant strains is diminished.' Of particular concern is the lack of information from China and India, which account for about one-third of the world's population.

Experts are also concerned that many people are vulnerable to COVID-19, including because government vaccine policies are shrinking. Rajendram Rajnarayanan, a computational biologist at New York Institute of Technology, said, 'Few people have received the Omicron strain bivalent vaccine booster, so we are vulnerable in terms of protection from the virus. 'When it declines and new variants come along, we're pretty much left unprotected.'

New variants of SARS-CoV-2 or SARS-CoV-3 may continue to wreak havoc in the future, but our strategies to combat them will not change. This means wearing a mask in public, ventilating the room, doing proper testing, staying home when you're sick, and getting vaccinations whenever possible.

"People change, approaches change, but you don't need a modern approach to defeat the virus," Rajnarayanan said. No,' he said.