The movie 'The Super Mario Bros. Movie' has been uploaded entirely to Twitter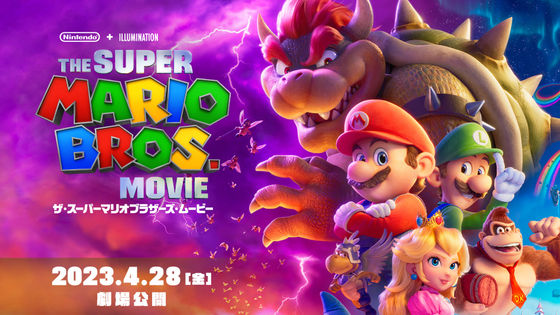 Twitter's paid subscription service 'Twitter Blue' has
a function
that allows you to post high-quality videos for up to 60 minutes. By exploiting this, it turned out that the movie '
The Super Mario Bros. Movie
' was illegally uploaded to Twitter.
The entire Super Mario Bros. movie keeps getting posted to Twitter - The Verge
https://www.theverge.com/2023/4/30/23705377/the-entire-super-mario-bros-movie-keeps-getting-posted-to-twitter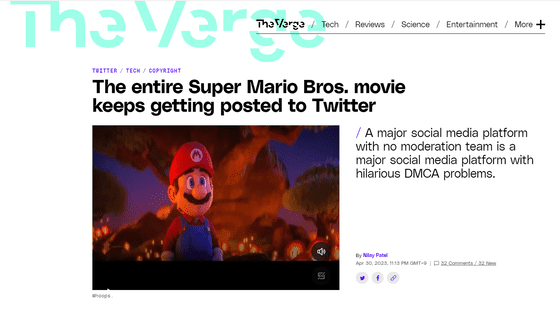 Twitter users are uploading the entire 'Super Mario Bros. Movie' | Mashable

https://mashable.com/article/super-mario-bros-movie-uploaded-to-twitter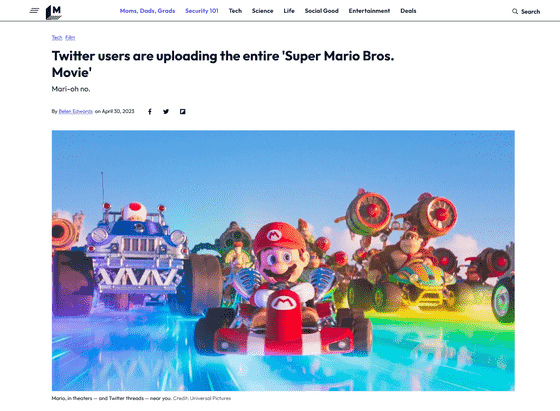 The following is an example of 'The Super Mario Bros. Movie' uploaded to Twitter, discovered by The Verge, an IT news site. This video was uploaded on April 28, 2023 and had been played 9.3 million times as of the 30th.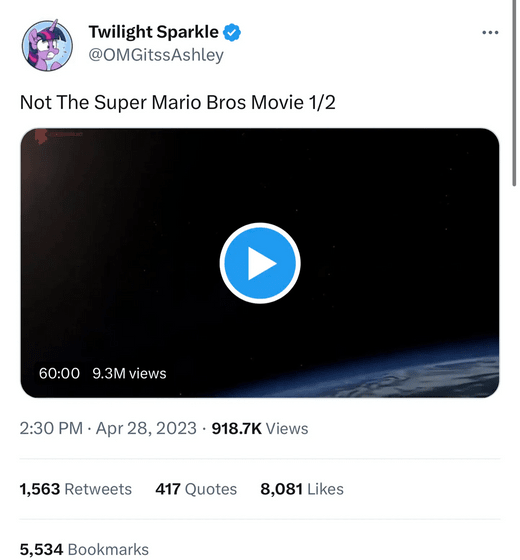 Another post has 9.1 million views. Both tweets were accompanied by a 60-minute video, and it was said that the full 94-minute movie was posted in two parts.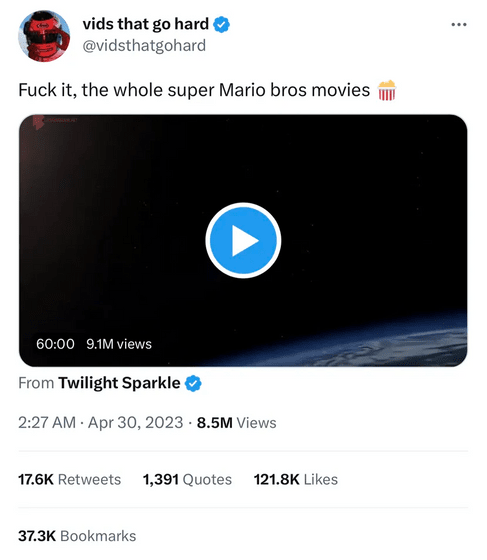 Both of these tweets have been removed from Twitter for copyright infringement and the account has been suspended.

The Verge also points out that the movie ` ` Avatar: Way of Water '' with a screening time of 192 minutes, or about 3 hours, was also uploaded to Twitter in this way.

According to Mashable, an overseas media that covered this case, Twitter had been uploading movies illegally for a long time, but up to 2 minutes and 20 seconds could be attached to a single post, so the full movie was uploaded. He said that he had to cut the video into pieces and make a long thread. However, by exploiting Twitter Blue, it became possible to attach up to 60 minutes of video to a single tweet, making uploading and watching movies much easier.

In addition, it has been pointed out that the response to inappropriate tweets, including copyright infringement, has been delayed because the team involved in moderation has been significantly reduced. From this point of view, The Verge said, 'Why do you think the previous owner of Twitter didn't allow you to upload videos for 60 minutes?' And questioned Twitter's response.