Visuals and making-of footage of 'Tsurubami-iro no Nagikotachi', the latest work directed by Sunao Katabuchi of 'In This Corner of the World', released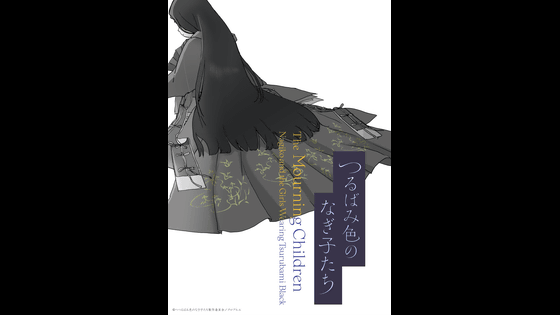 It
was
announced on May 21
,
2023
( It was announced at '
MAPPA STAGE 2023
' held on Sunday). Teaser visuals and making videos have also been released.
Official website of the movie "Tsurubami-iro no Nagikotachi"
https://tsurubami.contrail.tokyo/
Movie "Tsurubami-iro Nagikotachi" | MAPPA STAGE 2023 (05.21) - YouTube
Director Katabuchi and MAPPA producer Manabu Otsuka were on stage for the announcement. The production of this work will be handled by the studio 'CONTRAIL', but according to producer Otsuka, it was decided that it would be difficult for director Katabuchi to use only one line of MAPPA when creating the work, and in 2019. It is said that a new studio was established in .
The new work is ``The Mourning Children/Nagiko and the Girls Wearing Turubami Black,'' and the English title is ``The Mourning Children/Nagiko and the Girls Wearing Turubami Black.''
//
????️Movie " #Tsurubami-iro Nagikotachi "
45s title public PV ban ????????
\\

∴‥∵‥∴‥∵‥∴‥∴‥∵‥∴‥∵‥∴‥
????????????????????????????????????? # Sunao Katabuchi

????????????????????? #Chie Uratani #Masashi Ando #Akira Senju

???? #Director Katabuchi's new making video now available✨
???? https://t.co/oAuT0Y3rKd #Tsurubamipic.twitter.com /uTCOxbRvn4

— CONTRAIL Animation Studio (@CONTRAIL_info) May 21, 2023


As shown in the video on CONTRAIL's YouTube channel , the story is set in the Heian period. Director Katabuchi talked about ``Nagiko,'' whose name is in the title, and ``whether or not she has a relationship with Nakoko,'' a girl from 1000 years ago who appeared in Katabuchi's work ``Maimai Shinko and the Millennium of Magic.'' .

The teaser visual depicts a girl wearing an all-gray Juni-Hitoe rather than a colorful Juni-Hitoe. This is ``Tsurubami-iro'', a black dye made by collecting the hat parts of the acorns of oaks, and it is said to be the color of mourning clothes. The English title is also 'Mourning' reflecting this. The 'tachi' part of 'Nagiko' is 'Girls', and it becomes 'Mourning Sunagiko and Girls', which is a title that shows a part of the content. According to Director Katabuchi, this is all that can be announced at the moment.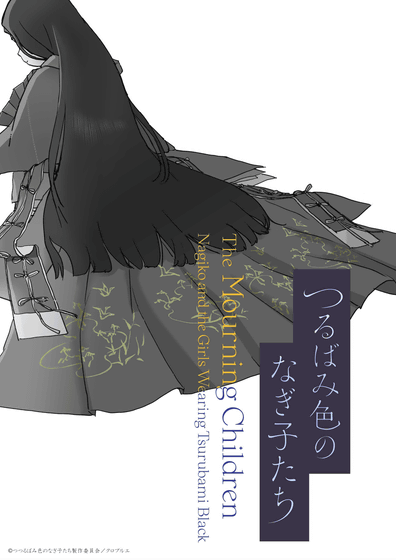 ©つるばみ色のなぎ子たち製作委員会/ クロブルエ / ©The Mourning Children Production Committee/ KUROBURUE

According to director Katabuchi, the Heian period may have an image of living a peaceful life in colorful twelve-layered ceremonial kimono, but in fact, it was an era when people didn't have the opportunity to take off their mourning clothes. It seems that the story is created from the point of clarifying what kind of era it was and what people at that time might have been like.

This time, the making video of the movie, including how to actually make a torch and try dyeing, has also been released. Director Katabuchi talked about the results of the making, saying that he thought that the torch would use oil, but it turned out that it would burn well without actually using it.

Movie `` Tsurubami-colored Nagiko-tachi '' Making video-Director Katabuchi Sunao's latest production secret story-YouTube


As for the staff, it was revealed that the assistant director is Chie Uratani, the animation director is Masashi Ando, and the music is Akira Senju.

Director Katabuchi said, ``We are working with young people, hoping that we will leave a contrail behind them, and that they will grow from it and become creators of wonderful animation films. It will take time to complete, but I would like to thank you for the 'Tsurubami-colored Nagiko'.'