Announced that a search function using Microsoft's search service 'Bing' will be added to ChatGPT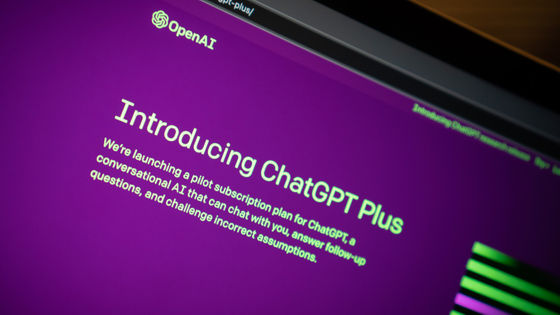 The search service 'Bing' provided by Microsoft is adopted as the standard search engine for OpenAI's interactive AI 'ChatGPT' in the developer event '
Microsoft Build
' held by Microsoft from May 23, 2023. announced that it had
Microsoft Build 2023 Book of News
https://news.microsoft.com/build-2023-book-of-news/en/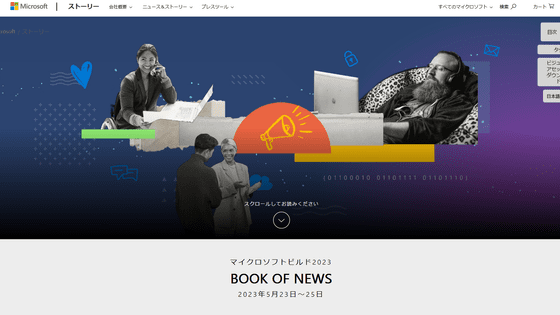 Bing is now the default search for ChatGPT - The Verge

https://www.theverge.com/2023/5/23/23733189/chatgpt-bing-microsoft-default-search-openai-build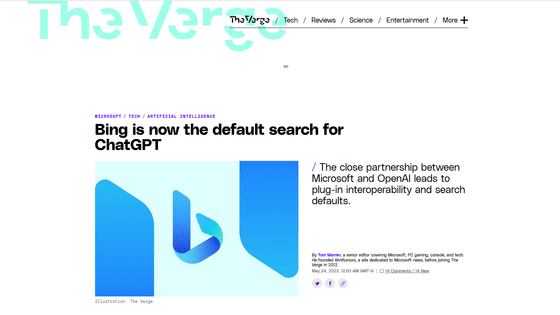 Yousuf Mehdi, head of consumer marketing at Microsoft, said, 'The foundation of the new Bing advancement is our incredible
partnership
with OpenAI. ChatGPT will be powered by Bing, the world's leading search engine, and accessible from the web. will provide more timely and up-to-date answers.'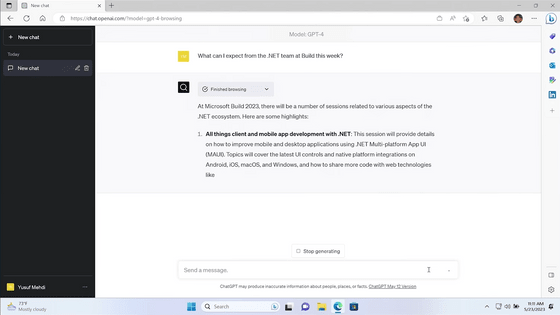 Below is a video of Microsoft's announcement.


Microsoft Build event in 5 minutes-YouTube
The newly introduced search function by Bing in ChatGPT can only be used by subscribers of the paid subscription service 'ChatGPT Plus' at the time of article creation.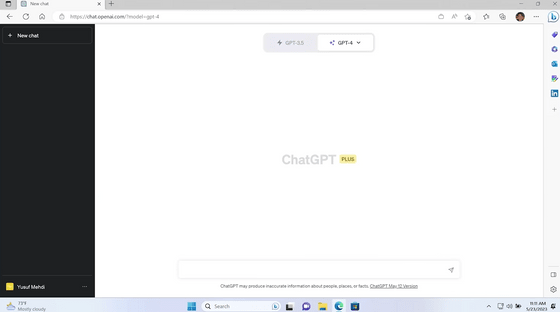 To use the search function, click 'Browsing with Bing' from 'Default' to switch and enable it.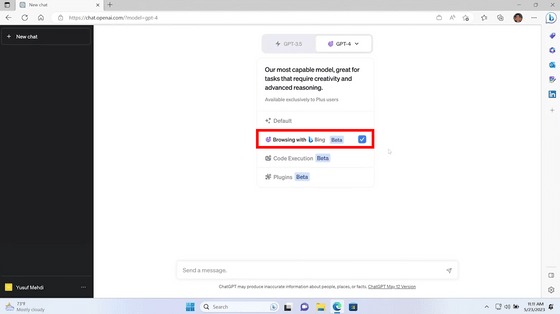 Activate the search function and enter your question in the text input field below.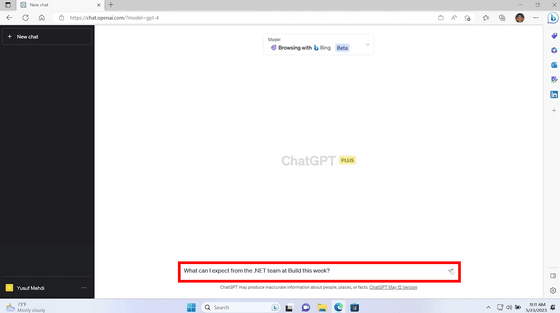 Then, it is possible to generate the latest answers based on the search results on Bing.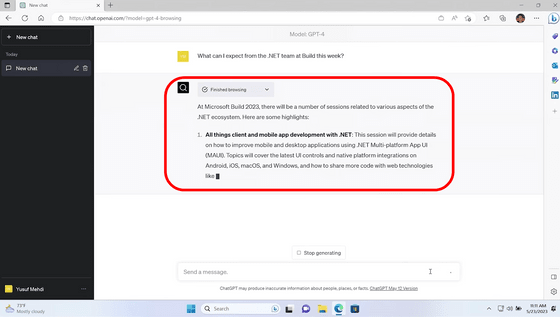 In February 2023, Microsoft released the search engine `` Bing '' and the browser `` Edge '' that integrated ChatGPT's upgraded AI, so that you can search using chat AI
based on
GPT-4. became. This time, ChatGPT will be able to search using Bing's search engine.
In addition, Microsoft has announced plans to support the ``
plug-in system
'' that OpenAI is testing in ChatGPT from May 2023 with its AI-related products as well. According to Microsoft, a plug-in similar to ChatGPT can be used with Bing chat and AI assistant '
Windows Copilot
' integrated with Windows 11.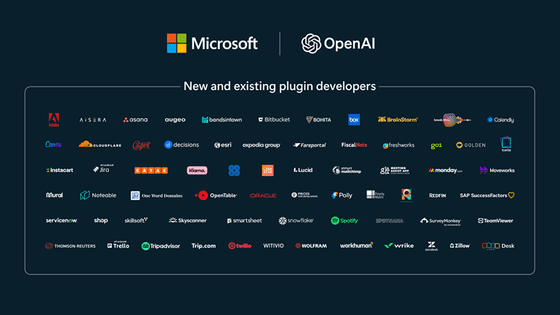 The Bing search plugin on ChatGPT can be activated from May 24, 2023 for users of the paid plan 'ChatGPT Plus'. In addition, Microsoft says, 'Free ChatGPT users will soon be able to use Bing search.'