Thunderbird's new logo announced, iOS version application development also announced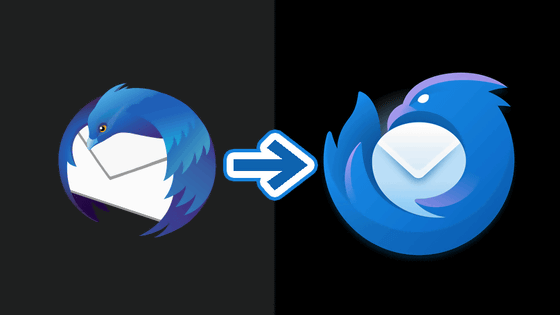 Thunderbird
, the popular email client, has unveiled a new logo. In addition, we have also announced the development of Thunderbird for iOS applications.
Introducing The Brand New Thunderbird Logo!
https://blog.thunderbird.net/2023/05/introducing-the-brand-new-thunderbird-logo/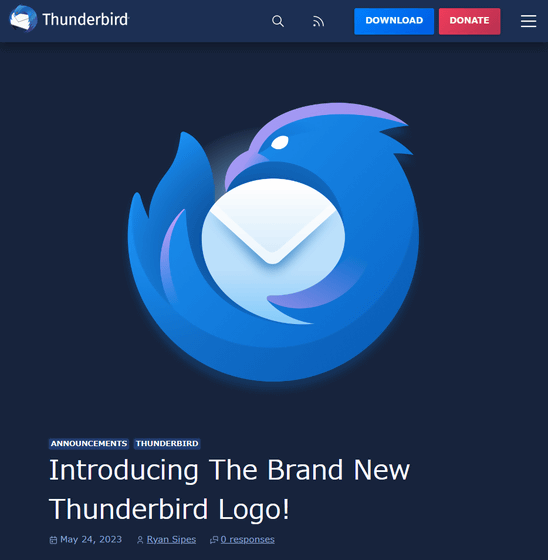 Thunderbird, an open source software, has seen a sharp increase in the number of financial donors in 2022,
successfully
collecting more than double the amount of donations compared to the previous year. As such, Ryan Sipes, product manager on the Thunderbird development team, said, "We all know Thunderbird is making a comeback. You can see the vibrant energy emanating from our community and core team."
Thunderbird version 1.0 was released in December 2004, and about 19 years have passed since the release, but the Thunderbird logo has been repeatedly changed. However, Thunderbird has evolved into a more modern email client, and Sipes explained that he created a new logo for Thunderbird because he needed a new logo suitable for the current situation.
Thunderbird is the same software developed by Mozilla as the web browser Firefox, and the first logo was designed by designer Jon Hicks. Based on this roots, it seems that he designed a new logo.
The left is the new logo for macOS & iOS, the right is the new logo for Windows & Linux. Sipes wrote, ``We have officially added the iOS version of Thunderbird to our future development roadmap. It is revealed that the development of has started.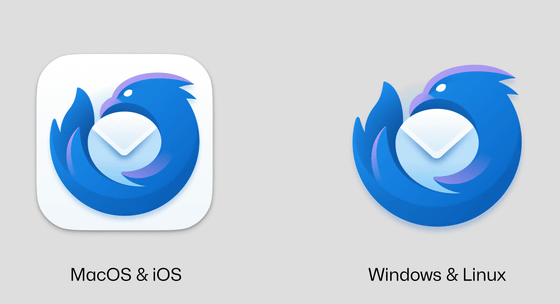 The left is the new logo for Android, and the right is the new logo that can be used with Android's
adaptive icon
.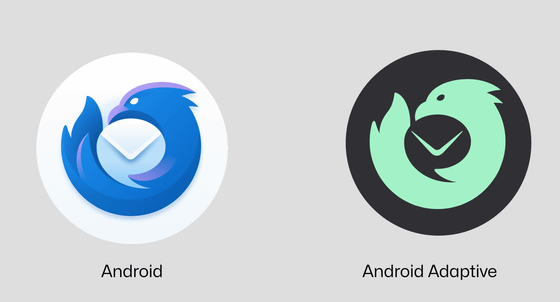 You can see what the new logo looks like on Android by looking at the screenshot below.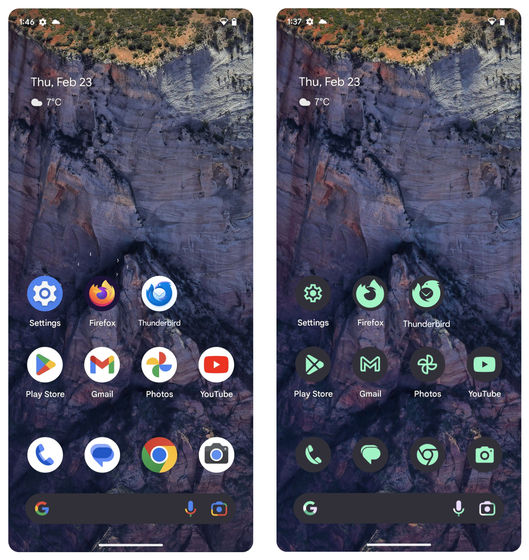 Thunderbird's new logo will be incorporated into Thunderbird 115 (development code Supernova ) scheduled for release in the summer of 2023.

Details of 'Supernova' are summarized in the following article.

Thunderbird announces the latest update 'Supernova' to revamp the design of the calendar - GIGAZINE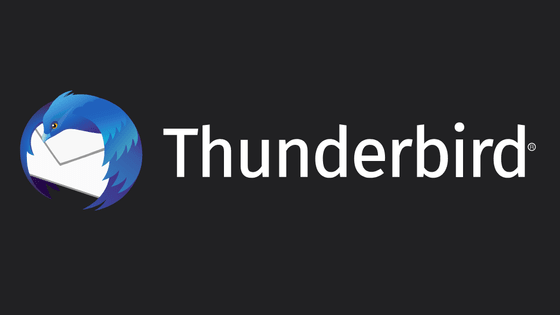 Furthermore, in the coming months, we will gradually change the design of the website and also change the logo on various social media and communication platforms.