When a 14-year-old boy reproduced a movie trailer with Lego, the dream of being hired as an animator for 'Spider-Man: Across the Spiderverse' came true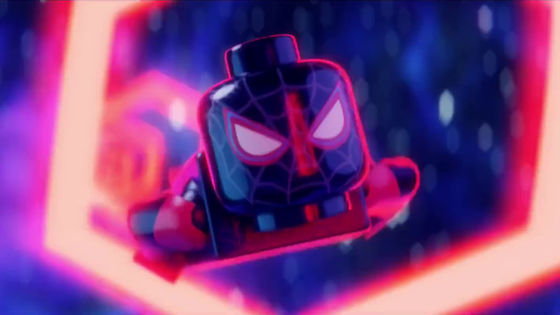 The movie ``Spider-Man: Across
the Spider-Verse
'', the sequel to the first animated movie ``
Spider-Man: Into the Spider-Verse'
' released in 2018, will finally be released in theaters on Friday, June 16, 2023. rice field. In the final trailer of such a work, it is clear that a 14-year-old boy animator was adopted.
A 14-Year-Old Animated a Scene in 'Spider-Man: Across the Spider-Verse' - The New York Times
https://www.nytimes.com/2023/06/07/movies/spider-man-across-the-spider-verse-lego.html
Spider-Man Across the Spider-Verse Hired 14-Year-Old Boy as Animator - Variety
https://variety.com/2023/film/news/spider-man-across-the-spider-verse-hired-14-year-old-animator-preston-mutanga-toronto-1235637160/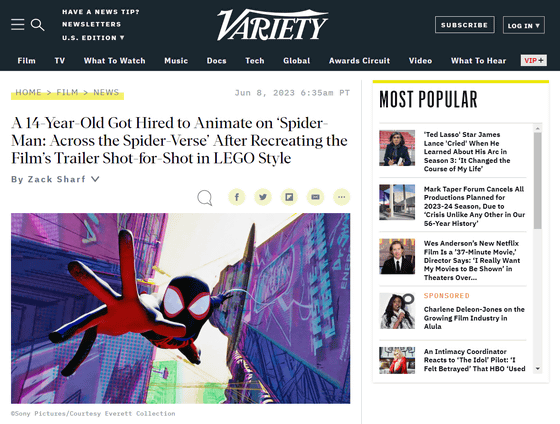 Preston Mutanga, a 14-year-old boy from Toronto, Canada, operates a Twitter account named '
LegoMe_TheOG
' and will launch 'Spider-Man: Across the Spider-Verse' in LEGO blocks in January 2023. I posted a video that reproduces the trailer of.
Below is that tweet.
I recreated the entire Spider - Man : Across the Spider - Verse trailer in LEGO !

— LegoMe_TheOG (@FG_Artist) January 3, 2023


The video is also available on YouTube, where you can watch the video in 4K resolution.

Spider-Man: Across the Spider-Verse but in LEGO | Official Trailer (4K)-YouTube


The original is the following trailer. If you compare it, you can see that the trailer is very skillfully reproduced within the limitation of the Lego block.

``Spider-Man: Across the Spider-Verse'' Notice 1 Released in cinemas nationwide in 2023-YouTube


The movie trailer released by Mutanga using Lego blocks caught the eye of Chris Lord and Phil Miller, producers and screenwriters of 'Spider-Man: Across the Spider- Verse.' rice field.

The two had experience as directors in the movie ' LEGO Movie ' released in 2014, so they have knowledge of stop-motion animation using LEGO blocks, 'Spider-Man: Across the Spider-Verse' However, I wanted to add a stop-motion animation scene of Lego blocks, so I came up with the idea of hiring Mr. Mutanga as an animator for the same work.

Miller said of his shock when he saw Mutanga's footage, ``I realized that this was made by a 14-year-old child, and I thought, 'This is so sophisticated that I can't believe it was made by someone who is neither an adult nor an expert. 'It surprised us all, including the best animators in the world,' he said.

Mr. Mutanga said, ``My father showed me the 3D software called Blender, so I was immediately hooked.'' Regarding animation production, Mr. Mutanga reveals that his textbook was YouTube, saying, ``I watched a lot of videos on YouTube to learn a specific method.''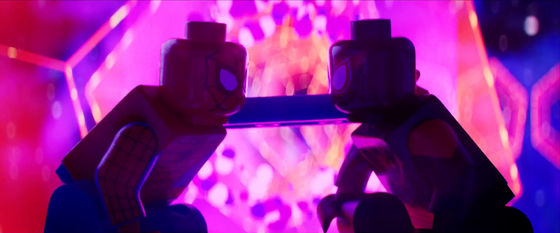 Mr. Mutanga, who decided to create the Lego block scene of 'Spider-Man: Across the Spider-Verse', will remotely make animations from Toronto and remotely report the progress with Mr. Miller via video call every other week. It seems that they proceeded with the production of the video while exchanging opinions.

Mr. Mutanga, who was involved in the professional animation production site for the first time, said, 'One of the new things I learned is the feedback part, such as how much things are changed from the beginning to the end.' I'm talking

Lord said, ``The LEGO Movie is inspired by people making movies at home with LEGO bricks, which is why we wanted to make that movie. The point is that heroes can appear from anywhere, and heroic young people like Mutanga who were inspired by movies (LEGO movies) appeared.' I am grateful that I was able to discover a talented young man like Mr. Mutanga through my work.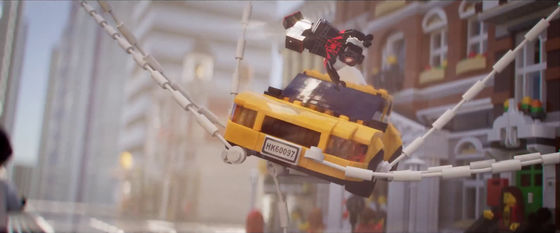 Mutanga is only 14 years old, but she is close to achieving her dream of becoming an animator. Regarding being involved in the production of 'Spider-Man: Across the Spider-Verse', Mutanga said, 'I loved the first movie, so I was really looking forward to the second one. This work. It was honestly like a dream to be able to work with the people who made it.'

In addition, 'Spider-Man: Across the Spider-Verse' is being released at movie theaters nationwide, and you can check the final trailer from the following.

``Spider-Man: Across the Spiderverse'' final notice June 16 (Friday) released at movie theaters nationwide-YouTube