Google and Figma announce that they will provide free Figma for Chromebooks from kindergarten children to high school students in Japan and the United States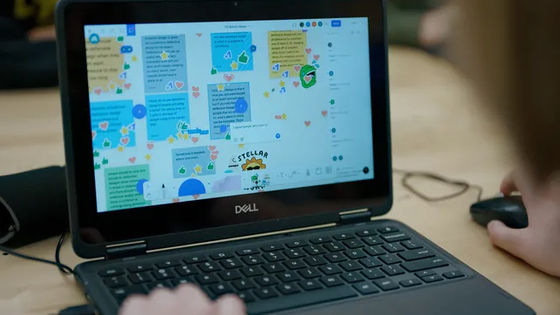 The design management tool '
Figma
' and Google's educational division '
Google for Education
' jointly provided educational
Chromebooks
for Figma and the company for 'K-12' (from kindergarten to third grade) in Japan and the United States. announced that you can now access the whiteboard sharing app "
FigJam
" for free.
Figma & Chromebook expand to K12 and Japan | Figma Blog
https://www.figma.com/blog/building-a-digital-first-future-for-every-student/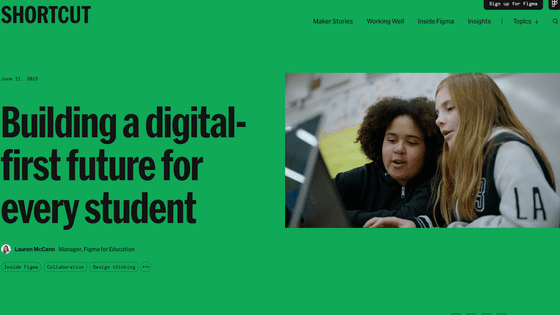 Figma Chromebooks Partnership
https://www.figma.com/ja/education/chromebooks/

Figma's Chromebook program is now available to all US school students - The Verge
https://www.theverge.com/2023/6/21/23768547/figma-google-chromebook-education-program-student-schools

Figma is a design management tool that allows multiple people to create prototypes of apps and web pages at the same time and share ideas, and is widely used around the world, including Japan. From June 2022, we partnered with Google for Education and started a beta program limited to some American high schools that allows you to install Figma and Figjam on Chromebooks used in school education for free.

On June 21, 2023 local time, Figma ended its beta program and announced that all ``K-12'' in Japan and the United States can now download Figma's software on educational Chromebooks. Figma, which runs web-based, is said to be less computer intensive than other design management tools and is very easy to use.

?????????? @Figma is now available on #Chromebooks at no cost for all US K-12 students, and coming soon to schools in Japan. Learn more about this partnership and our shared goal to help students develop early design skills for their future! https://t.co/yJqK10p9nF

—Google for Education (@GoogleForEdu) June 22, 2023


At schools that have introduced Google for Education in the educational field, it is possible to introduce Figma to the student's Chromebook by operating the management console . Also, although the use of Figma by Google for Education is basically limited to Chromebooks, by applying for individual classes, even schools using devices other than Chromebooks will be able to use Figma for free. .

Below is a video showing how Figma is used on an educational Chromebook. I am working on a project while communicating with my students.

Students unlock collaborative creativity with Figma and Chromebooks - YouTube


According to FIGma, introducing Figma and FigJam into educational settings will help create an interactive learning environment using tools such as stamps, sticky notes, and widgets, and help increase students' curiosity and motivation to learn. .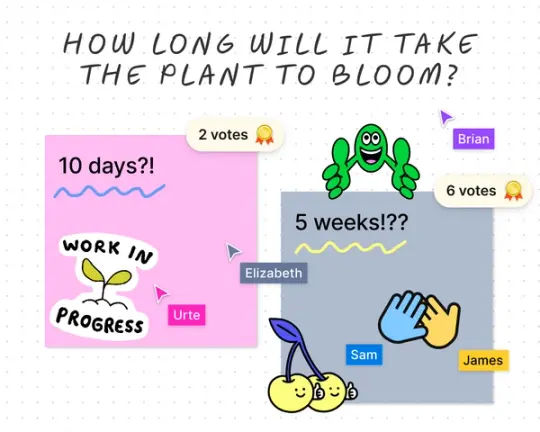 In addition, by editing various elements such as diagrams, images, and text, it is possible to instill creative thinking and expressiveness in students.



Features such as emotes, voice memos, and polls make it easy for students to participate and speak up.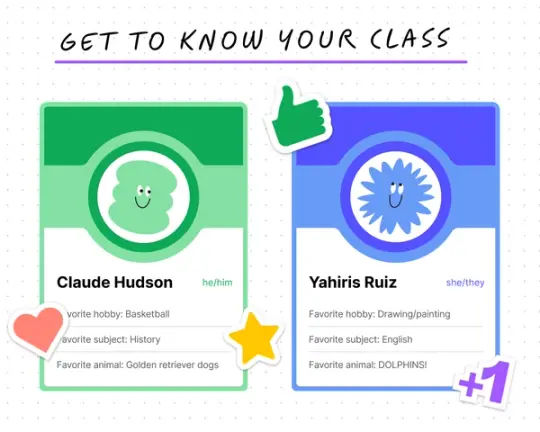 You can check the editing history, page, version history, etc. of the students, and it is said that it will be easier to grasp the progress in the group.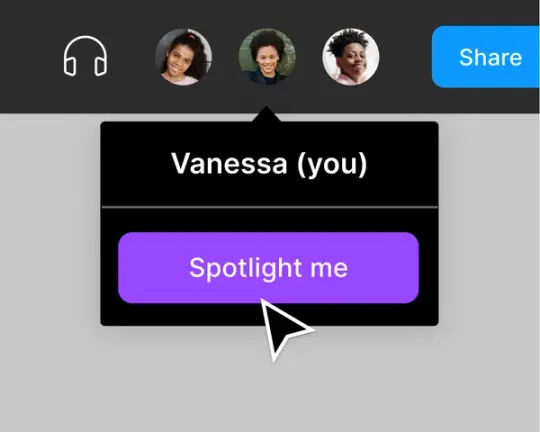 Regarding the introduction of Figma to the Chromebook, ``Giving students Figma, the industry-standard design software, will help them improve their problem-solving skills, iterative thinking, collaborating with others, learning how to make decisions, and more for the future. 'By bringing the Figma canvas and design tools to Chromebooks, students can immerse themselves in their work and demonstrate their knowledge more visually.' I can,' he says.

Figma said, ``Students who have been studying remotely for years due to the epidemic of the new coronavirus are hungry for connections with people,'' said Figma. Emphasize that it is suitable for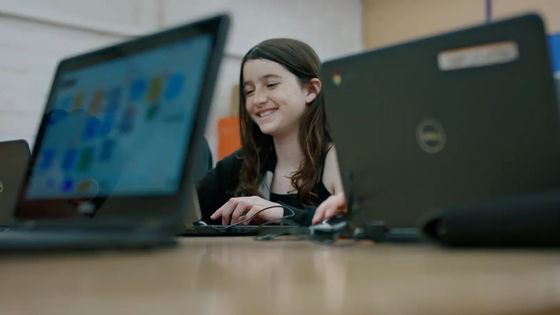 In addition, he reports that students who had lost their motivation to learn in conventional classes found a new sense of purpose by using Figma and rekindled their passion for learning. Figma says, 'By introducing tools like Figma and FigJam from the student stage, it is possible to change the way students are involved in education and prepare them for the future.'

In addition, Google
reports
that PDF file text conversion and administrator console updates on
ChromeOS
have been done.