Is e-bike maker VanMoof facing economic problems behind rapid growth?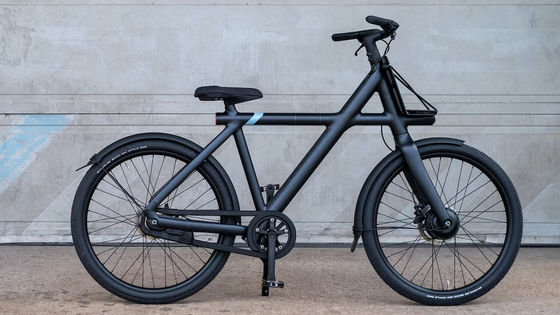 Economic problems have been pointed out for the Dutch e-bike (electric bicycle) manufacturer
VanMoof
, which has grown rapidly from 2021 to 2022 and has been said to have the world's largest amount of funding.
Uitstel van betaling voor fietsenmerk VanMoof - NRC
https://www.nrc.nl/nieuws/2023/07/12/uitstel-van-betaling-voor-fietsenmerk-vanmoof-a4169615


VanMoof teething on the edge of bankruptcy, unable to pay its bills

https://electrek.co/2023/07/12/dutch-e-bike-company-vanmoof-makes-effort-to-avoid-bankruptcy/
VanMoof ebike mess highlights a risk with pricey smart hardware
https://9to5mac.com/2023/07/14/vanmoof-ebike-mess/
According to news sites NRC and electrek, VanMoof applied for a payment deferral to the Dutch court and was accepted.
VanMoof's stores in Europe have been temporarily closed, which VanMoof describes as 'for security reasons,' but electrek speculates it was a move to avoid financial problems. increase.
VanMoof is a bicycle and electric bicycle maker founded in 2009, and electrek says it is described as 'the world's most funded electric bicycle manufacturer'. Management has been difficult in recent years, with a net loss of 6 million euros (about 936 million yen) in 2019, 35 million euros (about 5.46 billion yen) in 2020, and 80 million euros (about 12.5 billion yen) in 2021. ), and the financial results for 2022 are expected to be about the same. Despite these losses, VanMoof has survived thanks to capital injections from investors.
VanMoof's sales increased by 29% from 2020 to 2021 to 83 million euros (about 12.9 billion yen), but rising interest rates have made it difficult to raise funds, making it impossible to adopt an aggressive strategy. It is said that there is.
A recent product issue is that VanMoof designs most of its e-bikes in-house. VanMoof, which had to do service and repair in-house by designing most of it in-house, lost 8 million euros (about 1.25 billion yen) in warranty and repair by bringing in a complicated repair. bottom. In addition, it has been pointed out that the service capability has not been expanded compared to the sales, it took time to procure parts and repair, and the Internet was flooded with complaints.
As a future problem, first of all, we can think of maintenance parts. Although it is not decided that the supply will run out, if it does, other companies will need to take over the production of parts in order to use the bicycle.
Also, e-bikes that are locked using an app cannot even be unlocked if the app cannot be used. Without VanMoof, the app could eventually disappear from the App Store and Google Play.
According to the news site The Next Web, Belgian e-bike rival Cowboy has created an app that can generate and store a unique digital key even if VanMoof's server is offline.
Cowboy releases digital ebike key to keep VanMoof riders on the road
https://thenextweb.com/news/cowboy-releases-digital-ebike-key-to-keep-vanmoof-riders-on-the-road


First of all, the beta version of e-bike S3 / X3 compatible has been released on the App Store, and the Android version will be released soon. In addition, it is said that it will be compatible with S5 / A5.

Bikey App on the App Store
https://apps.apple.com/us/app/bikey-app/id6451117309


in Ride, Posted by logc_nt