Over 8,500 writers signed an open letter asking AI development companies such as OpenAI and Meta to ``do not use human works for AI training without permission''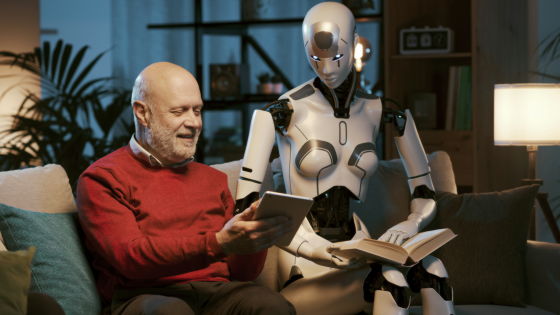 AI development companies such as OpenAI, Alphabet, Meta, etc. said that the author's work is used without permission for training of generated AI, and
the National Writers Association
said, ``Do not use copyrighted materials for AI training without permission.'' issued an open letter appealing to More than 8,500 authors were included in the open letter, including
Susan Collins
, known for
the Hunger Games
series, and
Margaret Atwood
, one of Canada's leading authors and 2019 Booker Prize winner for
The Vows
. I am signing.
Open Letter to Generative AI Leaders
https://actionnetwork.org/petitions/authors-guild-open-letter-to-generative-ai-leaders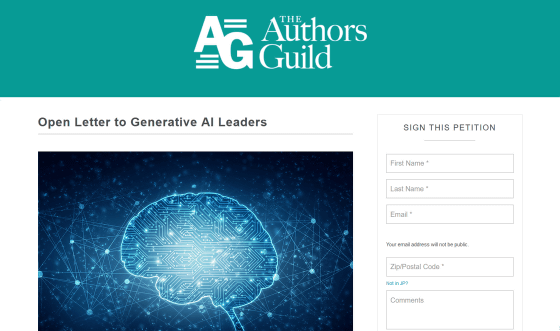 Nora Roberts, Margaret Atwood sign Authors Guild letter to fight AI : NPR
https://www.npr.org/2023/07/17/1187523435/thousands-of-authors-urge-ai-companies-to-stop-using-work-without-permission
Authors Guild begs OpenAI, Alphabet, Meta for fair pay • The Register
https://www.theregister.com/2023/07/18/ai_in_brief/
Thousands of authors sign letter urging AI makers to stop stealing books | TechCrunch
https://techcrunch.com/2023/07/18/thousands-of-authors-sign-letter-urging-ai-makers-to-stop-stealing-books/
Using state-of-the-art AI such as OpenAI's ChatGPT and Meta's LLaMA, it is possible for even people who have no experience writing sentences to generate professional-like sentences. ' can also be indicated. To build these AIs, AI development companies mainly use vast amounts of training data collected from the Internet, including copyrighted content illegally distributed on the Internet. It is also pointed out that the
Newly in July 2023, the National Writers Association, an industry group aimed at protecting copyrights and improving the economic status of authors, issued an open letter about using copyrighted content for AI training. , addressed leaders of various AI development companies. The recipients are Sam Altman, CEO of OpenAI, Sundar Pichai, CEO of Alphabet and Google, Mark Zuckerberg, CEO of Meta, Emad Mostak, CEO of Stability AI, Arvind Krishna, CEO of IBM, and Satya Nadella, CEO of Microsoft. increase.
In an open letter, the National Writers Association pointed out that a generative AI built on a large-scale language model imitates stories, styles, and ideas written by various writers to generate sentences. These trainings use a large amount of copyrighted books, articles, essays, poems, etc. as ``inexpensive and infinite food'', and without these works AI is mediocre and very limited. It claims to have only
According to tech media TechCrunch, ``Are AI companies trained on samples collected from bookstores and reviews, or borrowed all the books from the
library
? Did you download the archive?One thing is for sure,they were not officially licensed by the publisher.Licensing is the preferred method and the only legal It's a sensible and ethical way,' he said.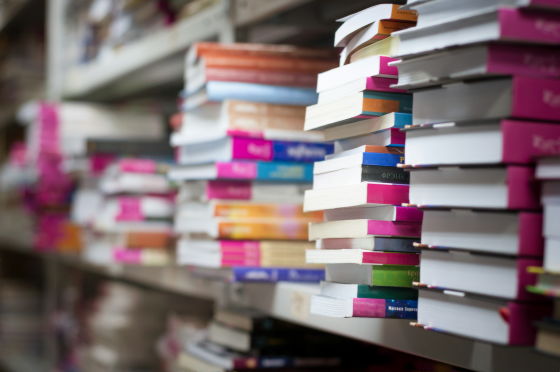 The AI development company has explained that the use of training data falls under fair use , but the National Writers Association has ruled the Supreme Court over the 'Prince Series' in which artist Andy Warhol used Lynn Goldsmith's photographs. As the commerciality was seen as a problem in the ruling , it is argued that the developed AI has high commerciality and is against fair use. ``There is no court that allows copying of illegally collected works as fair use,'' he said, arguing that there are problems with current AI development.

According to the Writers Guild of America, author income fell 42% from 2009 to 2019, with the median annual income for a full-time author to be around $23,000 in 2022. That's what I'm talking about. The National Writers Association points out that AI developed without author consent or compensation for use could have a further negative impact on writers as the publishing industry is hit hard.

In an open letter, the Writers Guild of America called on leaders of AI development companies to take the following steps:

1: Obtain official permission when using copyrighted content for generated AI.
2: Fair compensation to authors for the use of past and current works in generative AI.
3: Fair compensation to authors for their use of copyrighted material in AI output, regardless of whether it violates current law.

Writers Guild of America CEO Mary Lathenberger said, 'The open letter says it's not fair for AI to use our work without permission or payment. Please compensate us and start a dialogue.' According to Mr. Lasenberger, the National Writers Association is not trying to file a lawsuit against the AI development company, but to settle it. "Lawsuits are huge and take a long time," Rasenberger said.

However, some writers have already filed lawsuits against AI development companies for ``obtaining pirated copies of copyrighted works and using them for training''. Gina McCovey, a New York literary agent, says legal action is a necessary step to give writers fair compensation.

OpenAI and Meta are sued by three authors for copyright infringement - GIGAZINE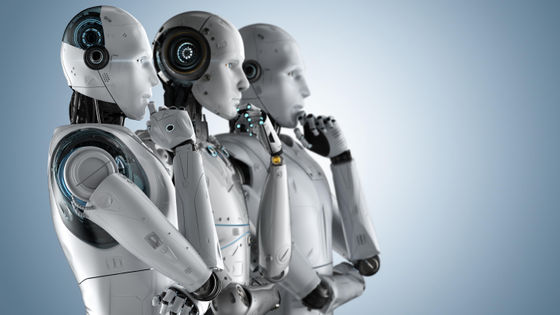 In response to this trend, AI development companies are also moving to ensure the transparency of training data. OpenAI announced in July that it has expanded its partnership with photo stock service Shutterstock, licensing it to access training data, including image, video and music libraries and associated metadata. In addition, we have partnered with AP, an American non-profit news agency, to report that we have obtained access to past articles.

OpenAI expands partnership with Shutterstock to enable access to images, videos, music and metadata - GIGAZINE