``Anker Power Bank (10000mAh, 30W)'' review that has the power to charge the iPhone 14 twice in an amazing compactness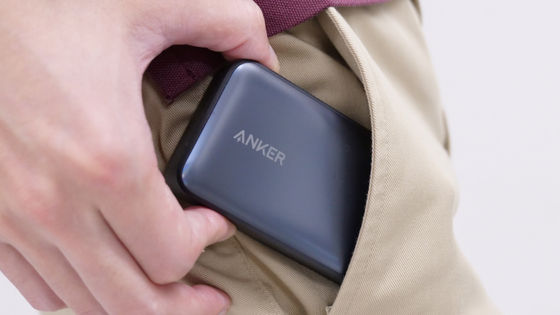 On June 30, 2023, Anker announced the mobile battery ` ` Anker Power Bank (10000mAh, 30W) ' ' packed with a large capacity that can charge the iPhone 14 about twice in the world's smallest size that fits in the palm of your hand. I got a mobile battery that has not only capacity but also the power to charge the MacBook Air, so I actually tried using it.

World's smallest class compactness! Launched mobile battery 'Anker Power Bank (10000mAh, 30W)', a new standard with a capacity of 10000mAh

https://www.ankerjapan.com/blogs/news/419
Anker Power Bank (10000mAh, 30W) | Mobile battery product information
https://www.ankerjapan.com/collections/mobilebattery/products/a1256
Anker Power Bank (10000mAh, 30W) was in a box like this.


I will check the contents of the box. First, the mobile battery itself. The size is 99 mm long x 52 mm wide x 26 mm thick.



The actual weight was 209g.



A cable with USB Type-C on both ends. The length is 60 cm.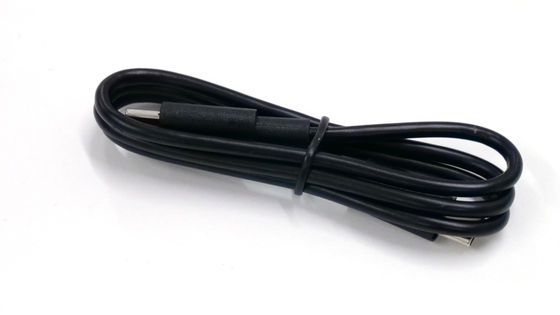 A pouch that fits the main body.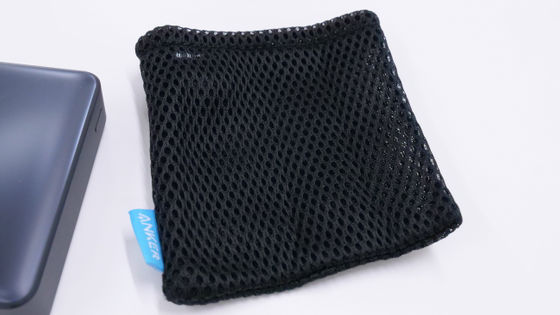 This is an instruction manual.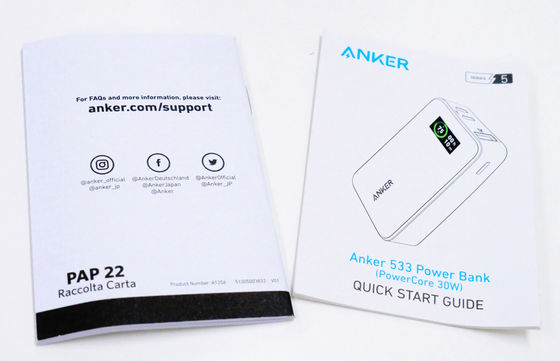 There is one button for operation on the side.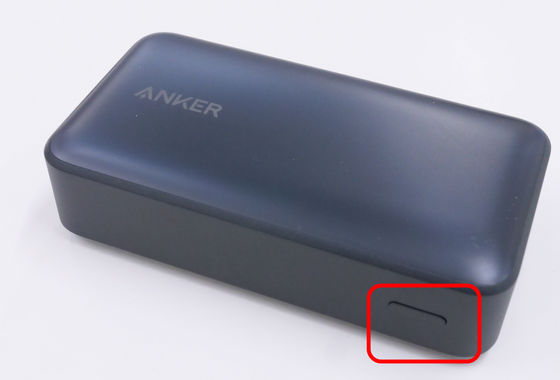 The USB port has one USB Type-A port compatible with
PowerIQ 2.0
and two USB Type-C ports compatible with
PowerIQ 3.0
. You can use this USB port to charge the mobile battery and charge the smartphone from the mobile battery.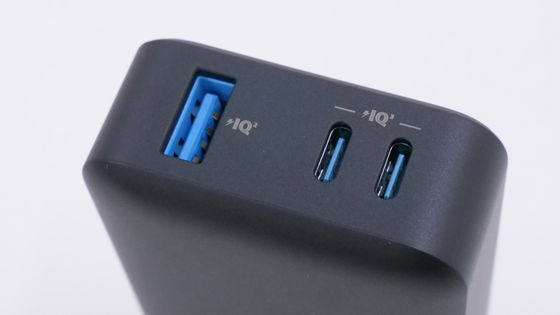 Press the button to display the remaining battery power.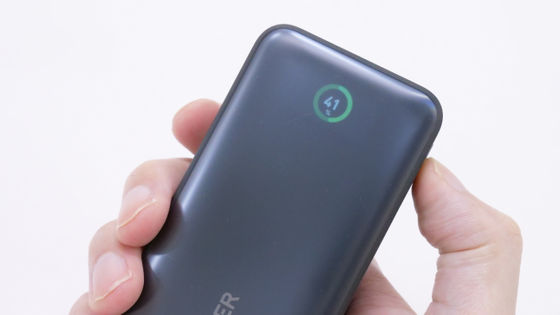 Try to connect to Pixel 6 Pro.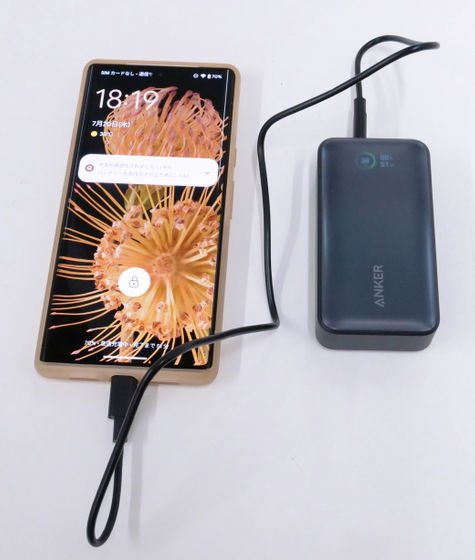 Pixel 6 Pro showed that fast charging was possible.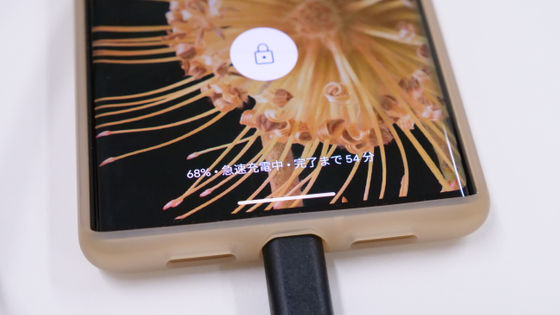 When charging, the remaining amount of charge is displayed to the right of the remaining amount. Since '03h03m' is displayed, it is possible to charge for 3 hours and 3 minutes with the remaining 40%.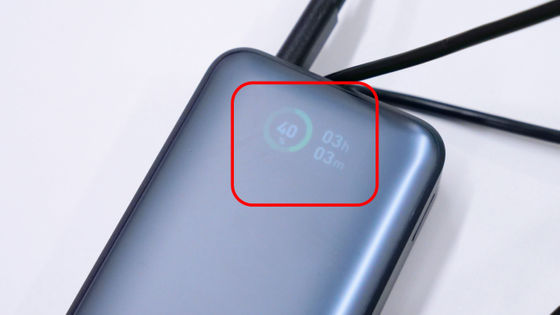 When I measured it using the voltage/current checker '
Satechi Type-C Power Meter
', the voltage was 8.73V and the current was 1.44A.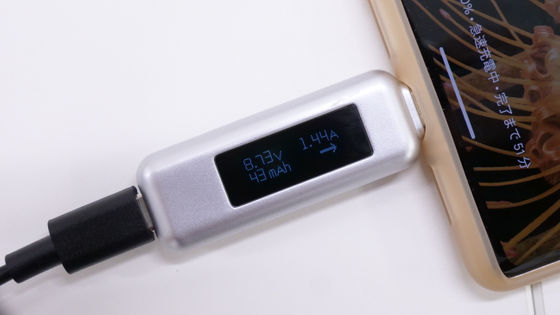 With the included pouch, you can store both the main unit and the USB cable.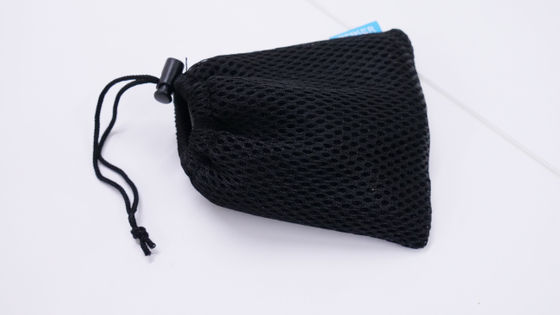 'Anker Power Bank (10000mAh, 30W)' can be purchased on
the official website
for 5990 yen including tax, and it is also available at Amazon.co.jp for the same price.
Amazon | Anker Power Bank (10000mAh, 30W) Black (mobile battery 10000mAh 30W output with large capacity LED display) [USB Power Delivery / PowerIQ installed / PSE technical standard compatible] iPhone 14 Android MacBook and other devices compatible | Mobile battery mail order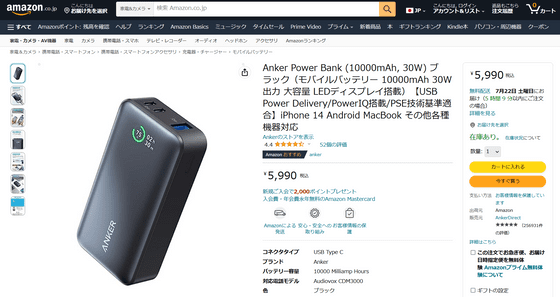 You can also get 'Anker Power Bank (10000mAh, 30W)' from the following gift article.

GIGAZINE Summer gift large release project ``Please answer the questionnaire and bring them all!''-GIGAZINE