Tasting review of Curry House CoCo Ichibanya's 'Massaman Spice Curry' where you can enjoy the sweet aroma of coconut milk and the gentle hot spiciness of ginger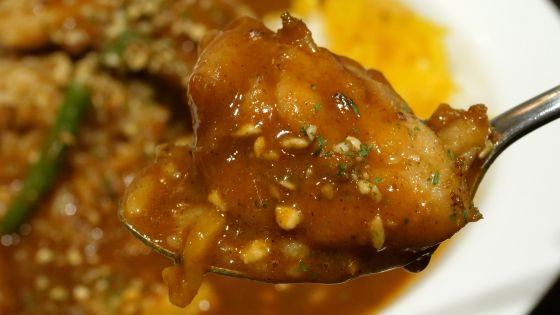 ' Massaman Spice Curry ', which is a Thai curry 'Massaman Curry' using coconut milk, arranged in the style of Curry House CoCo Ichibanya, will be released on Friday, September 1, 2023. It is said that the curry is finished with the sweetness of coconut milk and the mild spiciness of chili peppers and ginger, so I actually ate it and checked the taste.

Massaman Spice Curry | Coco Ichi's Menu | Curry House CoCo Ichibanya

https://www.ichibanya.co.jp/menu/detail.html?id=1714
Arrived at Curry House CoCo Ichibanya.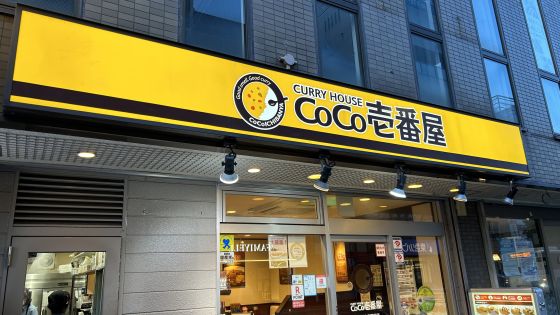 Near the entrance, the massaman spice curry I was looking for was being promoted.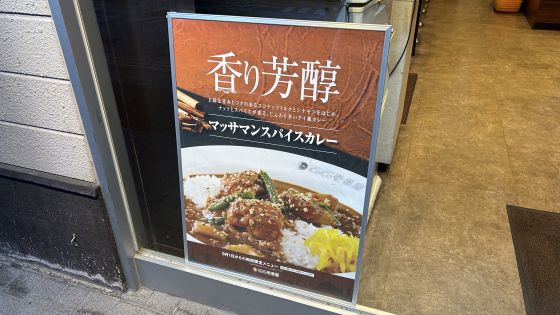 Order Massaman Spice Curry using the touch panel on the table. The amount of rice was normal, and the spiciness was normal.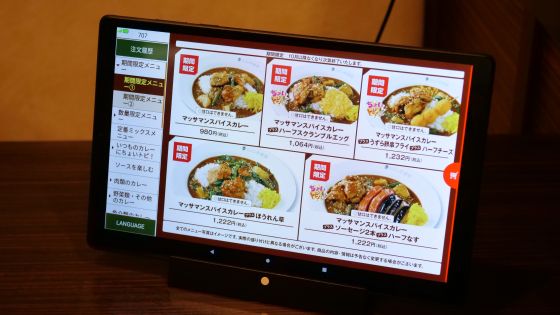 Massaman spice curry looks like this. From the moment it was delivered, I could smell the sweet scent of coconut milk. The rice is topped with chicken, green beans, pickles, and finely crushed nuts.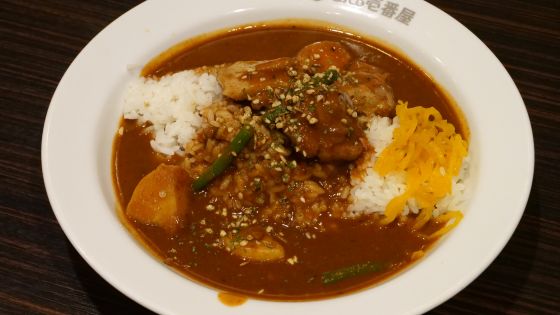 First, when you eat the roux and rice, the sweet aroma of coconut milk, cloves, and cinnamon spreads out, and after swallowing, the spiciness of ginger spreads on your tongue. The sweet scent of coconut milk was strong, so I thought, ``Maybe it's sweet?'' when I ate it, but it turned out to be a medium-spicy curry with a strong aftertaste.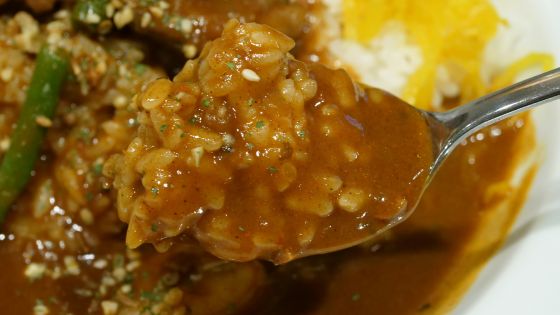 The chicken is cut into quite large pieces, and when you bite into it, the meat juices overflow. The finely crushed nuts add texture to the dish, making it a dish you'll never get tired of.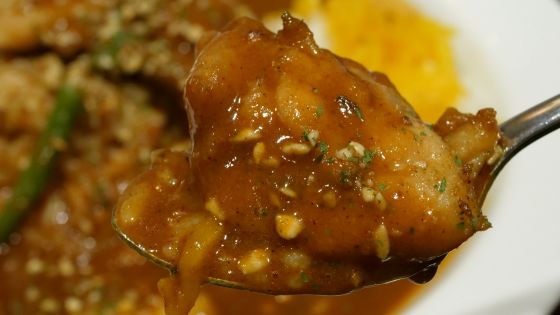 I was curious about how it would taste if I customized it to be spicy, so I ordered another dish with the spiciness set to 5. The roux has turned red and black.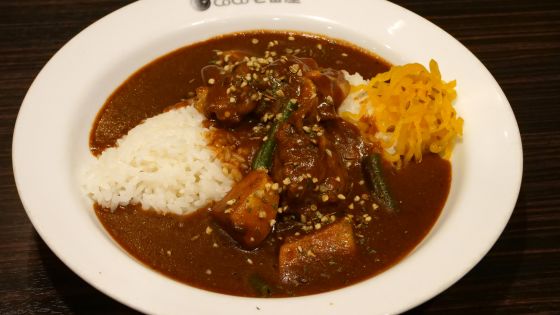 5 If it is spicy, the taste of coconut milk and spices will be hidden behind the spiciness. Although you can't completely taste the taste of coconut milk, I had the impression that the well-balanced taste would be disrupted, so I recommend enjoying the regular spiciness first.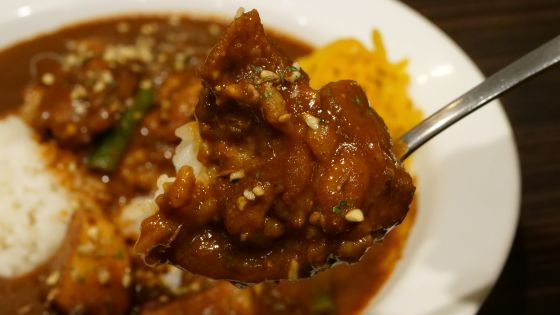 Massaman spice curry is priced at 980 yen including tax, and has been appearing at curry house CoCo Ichibanya nationwide, excluding some stores, from Friday, September 1, 2023.