I tried ``Suntory Oolong Tea Good Oolong'', a fruit juice with a stronger mango than oolong tea with 15% fruit juice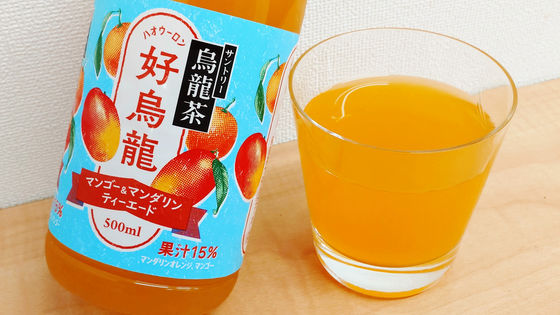 ``Hao Oolong'', which focuses on ``T-Ade'', which is popular at cafes and tea stands, and ``Ade Drink' ', which is popular overseas, will start selling ``Suntory Oolong Tea'' from September 5, 2023 (Tuesday). " joins the brand. I got a sample ahead of its release, so I gave it a try.

You can easily enjoy Eid drinks that are popular both domestically and internationally! New release of ``Suntory Oolong Tea Hao Oolong'', a slightly oolong tea with a pronounced mango | News Release List | Suntory Foods International

https://www.suntory.co.jp/softdrink/news/pr/article/SBF1409.html
'Suntory Oolong Tea Good Oolong' looks like this. The color is more mango-like than oolong tea.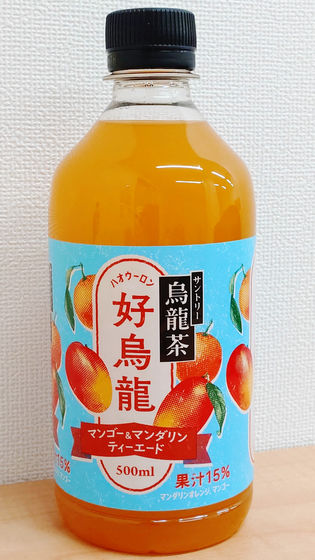 ``The mellow taste of mango is complemented by the gorgeous oolong tea.''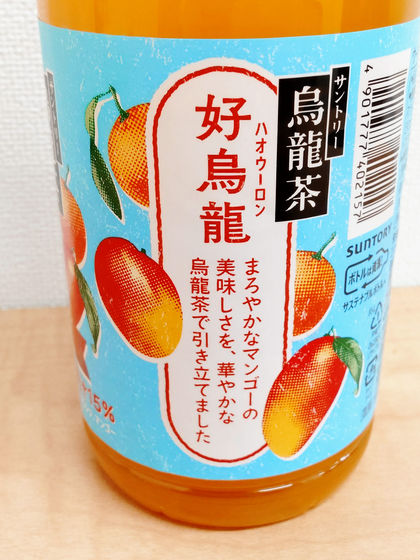 Ingredients include fruits (mandarin orange, mango), sugar, oolong tea, etc. One 500ml bottle has 220kcal.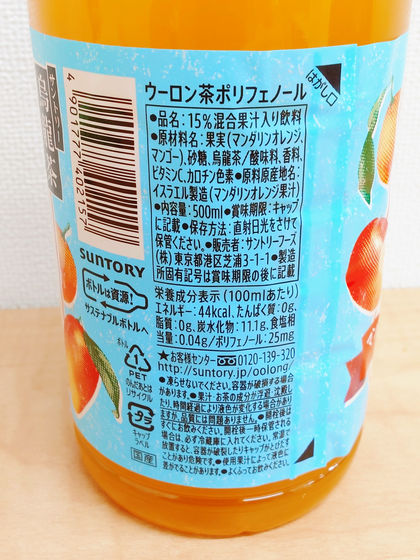 When poured into a glass, the citrus scent spreads out, and unless you know about it in advance, it's almost impossible to tell that it's oolong tea. Even when you take a sip, what spreads in your mouth is the sweetness and slight sourness derived from the mango and mandarin orange juice, and there is no bitterness typical of oolong tea. It tastes like slightly diluted mango juice, and has a very refreshing taste that you can drink in small amounts.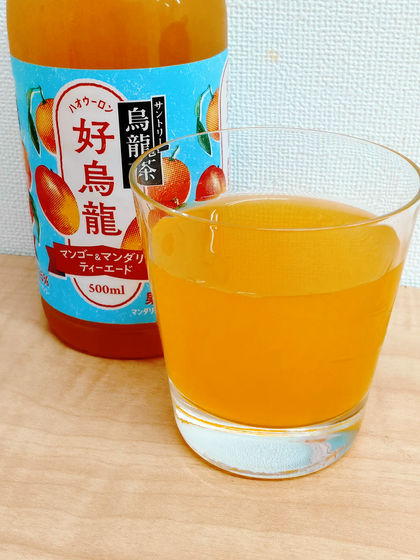 In addition, there was a recipe for ``Good Oolong Mango Lassi'' using yogurt and milk in the news release, so I tried making it. We use 70ml of oolong, 20ml of milk, and 50g of plain yogurt. In addition, you can add an appropriate amount of honey.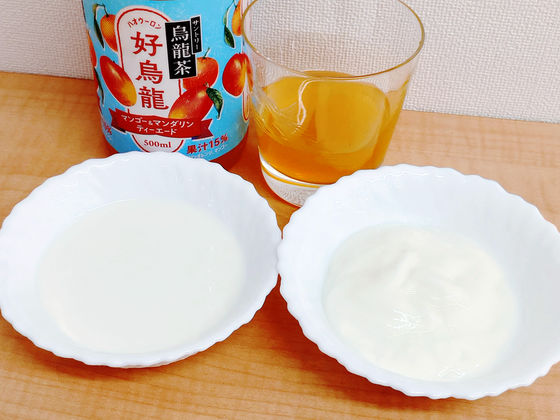 When I mixed it and drank it, it turned out to be a lassi with a faint mango flavor. If you want to get close to the mango lassi that is often served at Indian restaurants, it would be better to add quite a bit more honey or sugar, but if you don't mind the sweetness, just adding a little bit is enough. It will be a delicious lassi.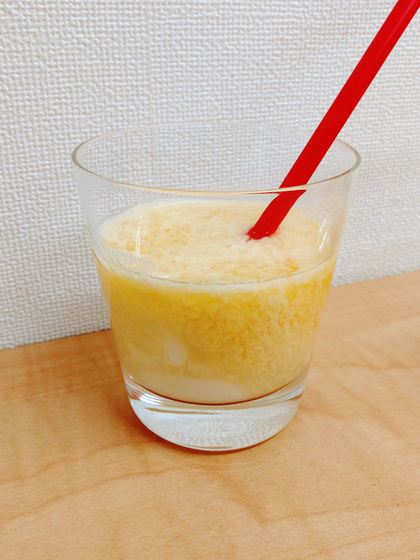 'Suntory Oolong Tea Good Oolong' is priced at 160 yen excluding tax and will be released on Tuesday, September 5, 2023.