A freshness burger with thick raw shiitake mushrooms that boosts the flavor of the meat. Tasting review of 'Raw Shiitake Mushroom Black Vinegar Burger - Fragrant Crispy Soy Sauce'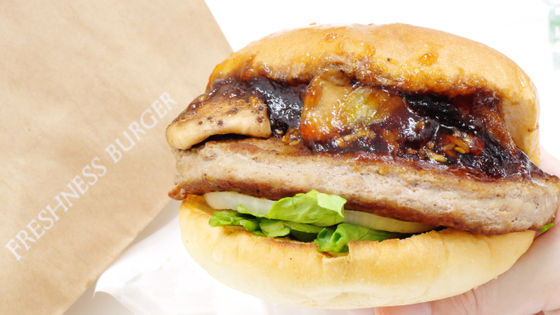 On September 6, 2023 (Wednesday), Freshness Burger started offering `` Raw Donko Shiitake Mushroom Black Vinegar Burger-Fragrant Crispy Soy Sauce-'', which uses plenty of seasonal ingredients in autumn. 1.5 thick shiitake mushrooms '
Hokuto Ichibantori Raw Donko
' are lightly grilled on an iron plate and sandwiched with beef patties and domestically grown vegetables that combine crispy texture 'edible soy sauce' and black vinegar sauce. In order to enjoy the taste of autumn with a burger, I actually bought it at Freshness Burger and tried it.
Two new types of luxurious burgers with freshness-style Japanese and Western autumn ingredients are on sale! | FRESHNESS BURGER Freshness Burger
https://www.freshnessburger.co.jp/brandnews/3206
Arrived at Freshness Burger.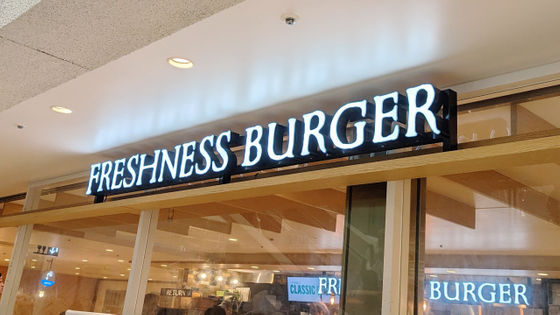 At the shop front, the appearance of a new burger is appealing.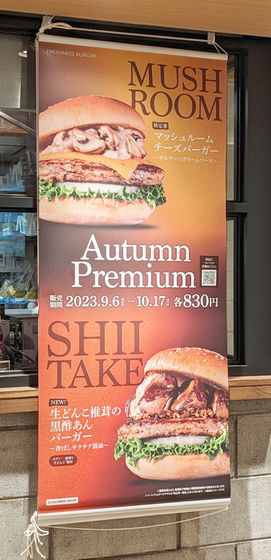 I bought 'Raw Donko Shiitake Mushroom Black Vinegar Burger ~ Fragrant Crispy Soy Sauce ~' and came back.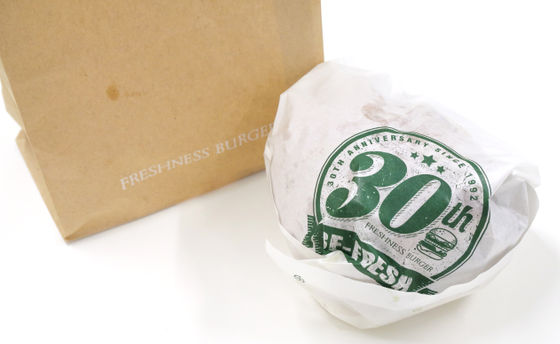 When you open the wrapping paper, it looks like this.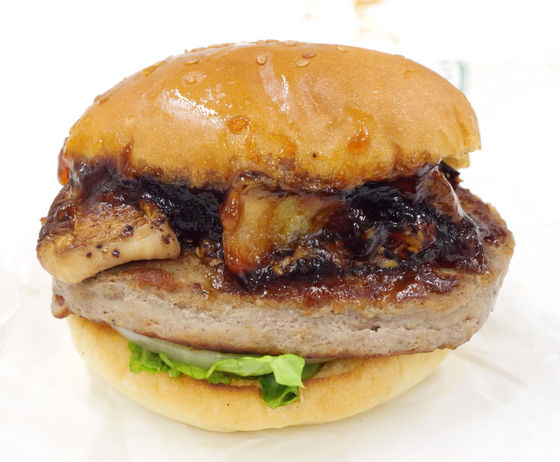 The ingredients under the buns are shiitake mushrooms with black vinegar sauce, edible soy sauce, quarter pound beef patty, sliced onions and green curls.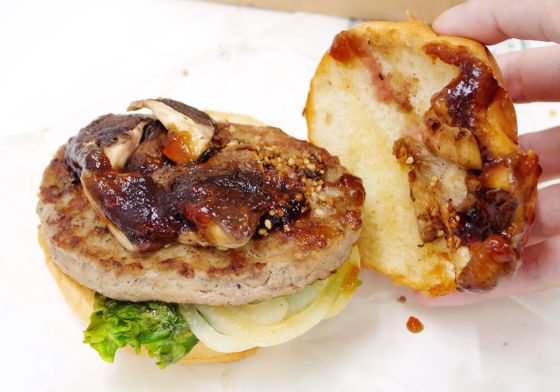 When you take a bite, the delicious taste of beef and shiitake mushrooms rushes into your mouth along with the crisp texture of mushrooms. The mellow and moderately sour black vinegar sauce and soy sauce bring out the flavor of the shiitake mushrooms many times over, and go perfectly with the juicy meat juices. It was a Japanese-style burger that perfectly harmonized the taste of autumn and the umami of meat.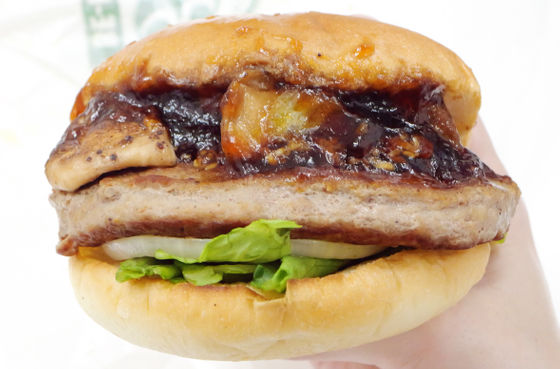 'Raw Donko Shiitake Mushroom Black Vinegar Burger ~ Fragrant Crispy Soy Sauce ~' can be ordered at freshness burger stores nationwide along with the autumn classic ' Mushroom Cheese Burger ~ Porcini Cream Sauce ~ '. will run from Wednesday, September 6, 2023 to Tuesday, October 17, 2023, and the price will be 830 yen including tax.