The number of users of SNS 'Bluesky', which has attracted attention as a potential alternative to Twitter, reaches 1 million


After Elon Musk acquired Twitter (currently announced that it had arrived.

Reaching 1 Million Users - Bluesky

https://blueskyweb.xyz/blog/9-12-2023-one-million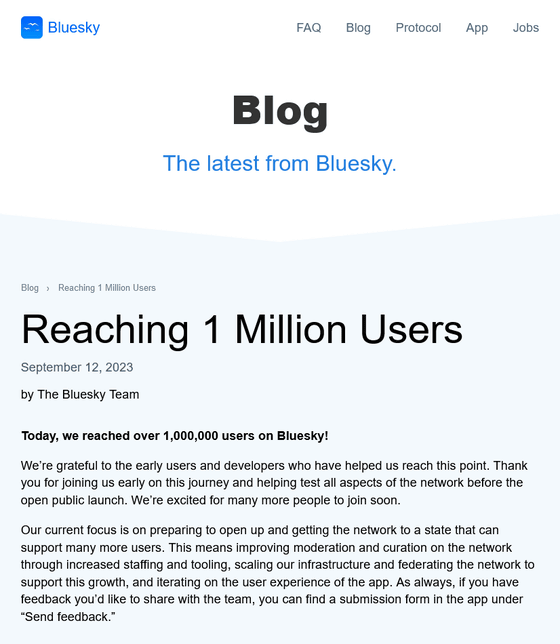 Bluesky will release a beta version of the app in January 2023. Bluesky is invitation-only, so even in February there were only a few hundred users. Since then, we have sent invitation codes to 2 million to 3 million people through the waitlist, and we are inviting tens of thousands more people every week, as well as sending invitation codes every week to users who have already joined. An invitation code has been issued.

The iOS version of the app will be released in March 2023.


Test distribution of new SNS 'Bluesky' developed by former Twitter CEO begins - GIGAZINE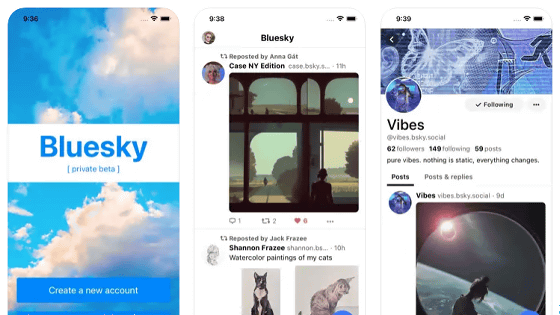 Furthermore, an Android version of the app will be released the following April.


The Android version of 'Bluesky' has appeared, and former Twitter CEO Jack Dorsey, who is regarded as one of the most likely candidates to switch to Twitter, has developed it based on Twitter's reflections - GIGAZINE


In July, we started a domain sales service as our first paid service.


SNS 'Bluesky', a candidate for Twitter relocation, unexpectedly launches domain sales service, allowing you to easily prove your identity with your own domain - GIGAZINE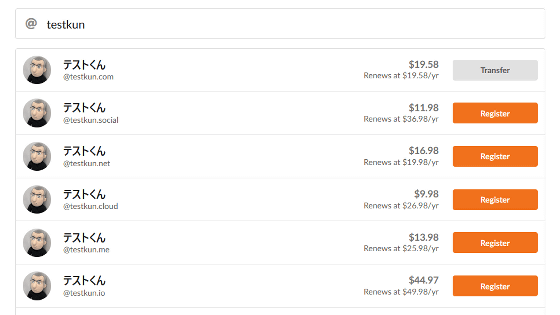 According to Bluesky, the management team is focused on preparing for the general release and being ready to support more users as of September 2023.