'iPhone 15' and 'iPhone 15 Plus' have arrived, finally abolishing Lightning and adopting USB-C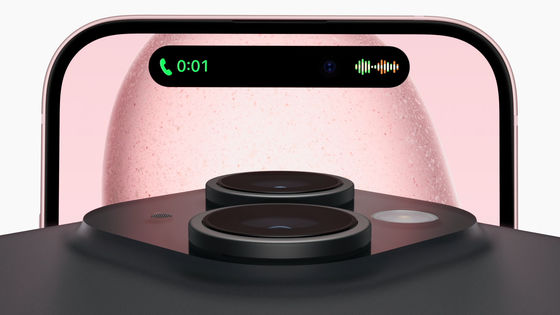 At the new product announcement event held by Apple on September 13, 2023, the `` iPhone 15 '' and `` iPhone 15 Plus '' were announced. The notch at the top of the display has been abolished and a Dynamic Island has been adopted. In addition, it was announced that Apple will be switching from Lightning, Apple's long-adopted proprietary standard, to USB-C.

Apple Events - Apple (Japan)
https://www.apple.com/jp/apple-events/

iPhone 15 and iPhone 15 Plus - Apple (Japan)
https://www.apple.com/jp/iphone-15/

iPhone 15 supports Dynamic Island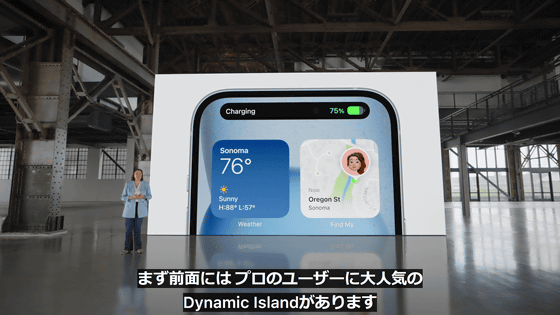 The display is an OLED (organic EL) Super Retina XDR display.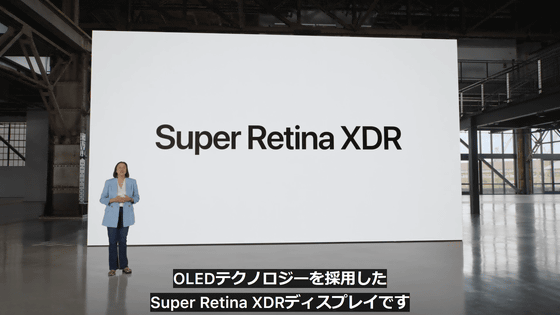 Also compatible with Dolby Vision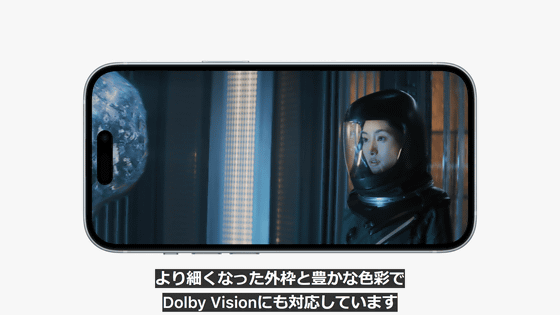 HDR peak brightness is said to reach 1,600 nits, and the iPhone 15's display can reach up to 2,000 nits on sunny days.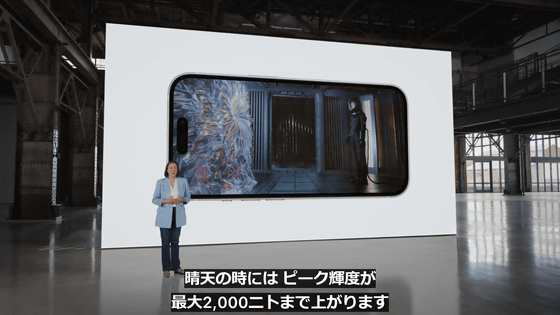 This is twice as bright as the iPhone 14.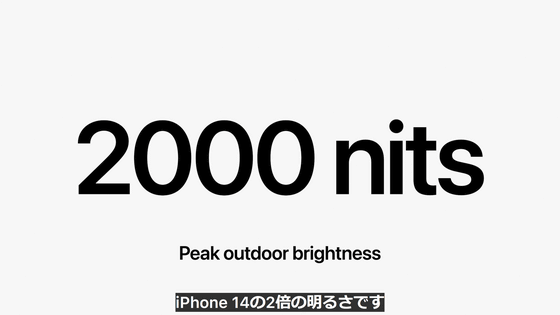 The iPhone 15's display size is 6.1 inches, and the iPhone 15 Plus's display size is 6.7 inches.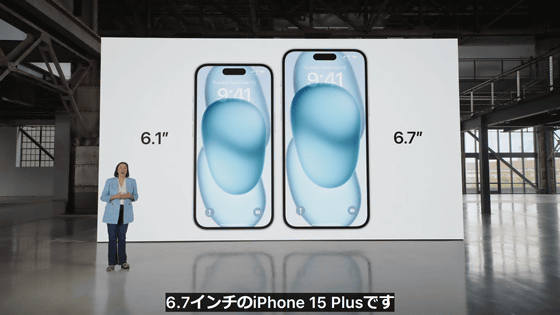 If your display is large, you can also display larger text.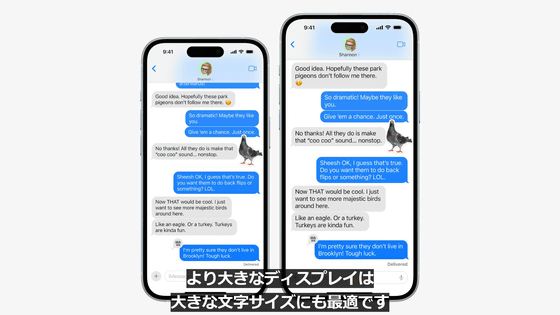 The body is made of aerospace industry-grade aluminum.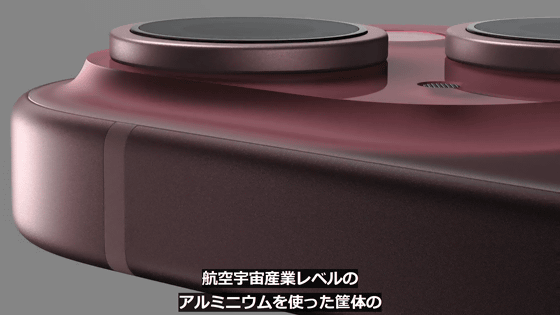 Durable color infused glass back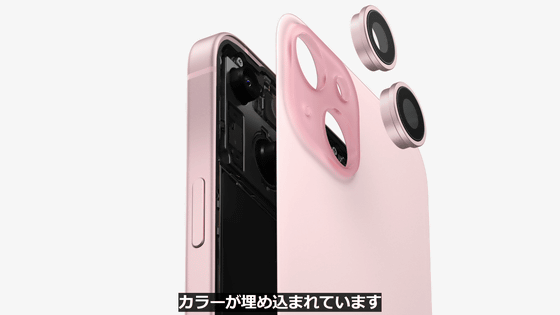 It is said that color is also incorporated into the material substrate itself using metallic ions.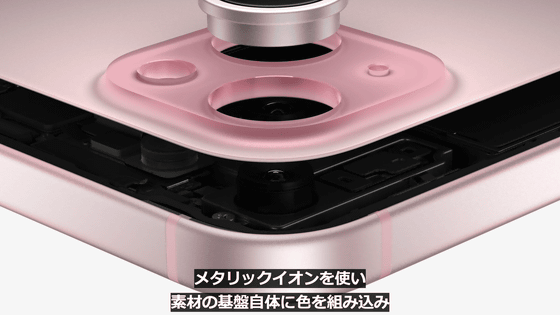 The main body color is black, blue, green, yellow, and pink.



The back glass has been optimized using a unique double ion exchange process and polished with nanocrystal particles. This seems to have resulted in a matte finish with a pleasant texture.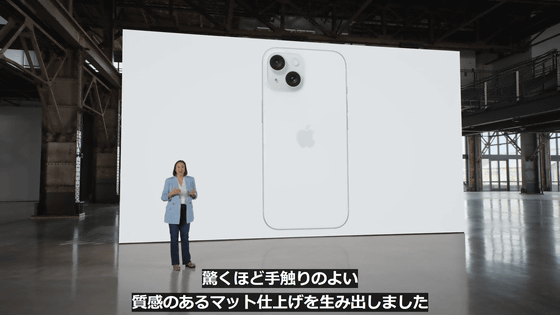 The iPhone 15 has Ceramic Shield, which is stronger than the glass on any smartphone, and is water and dust resistant, so it can be used for a long time.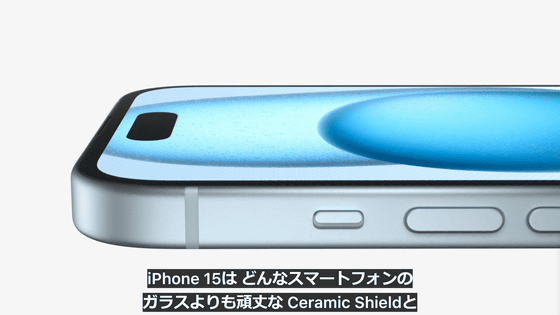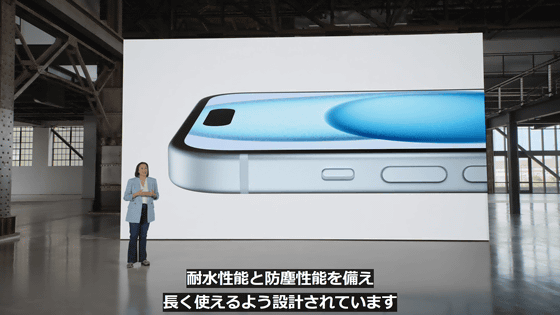 The housing is made of 75% recycled aluminum.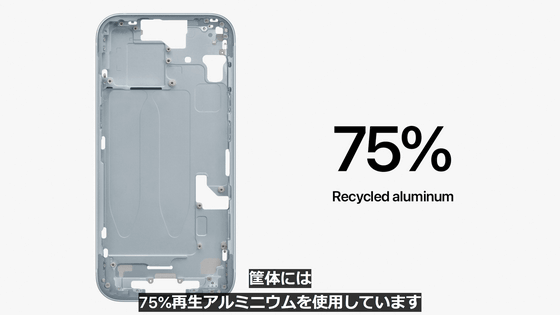 For the first time, the battery uses 100% recycled cobalt.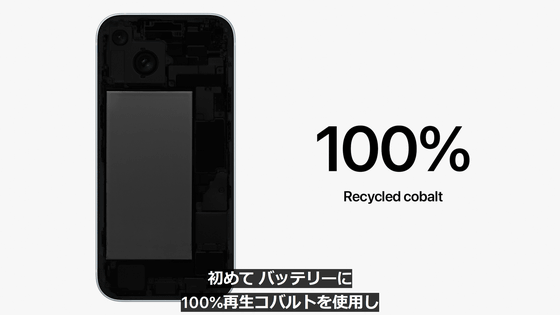 The main logic board and MagSafe charger are made from 100% recycled copper foil.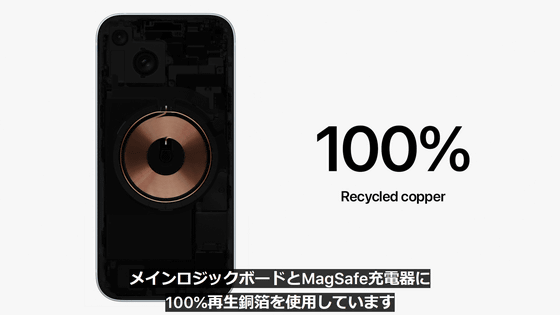 The main camera is 48 megapixels.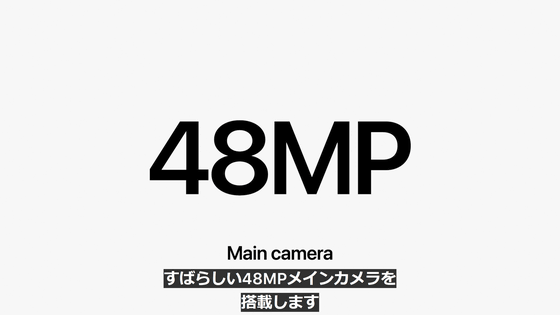 Features 100% Focus Pixels for quick autofocus.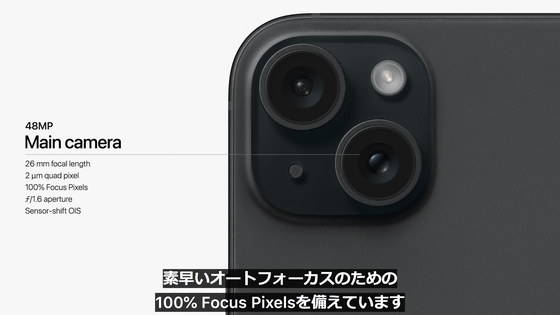 48 megapixel photos taken at maximum resolution.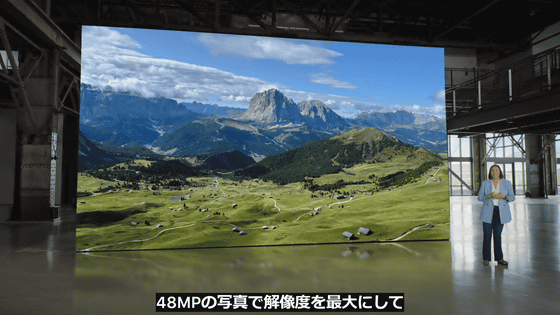 With a main camera that supports high resolution, you can do more than increase resolution.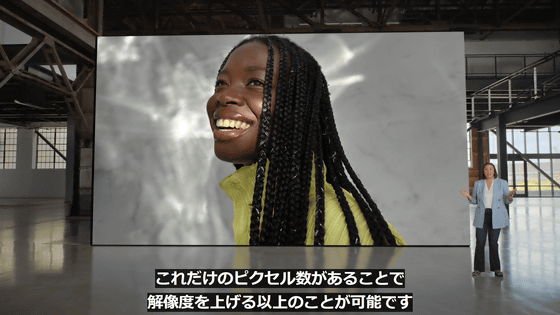 Capture photos and 4K videos in optical quality.



With the same f/1.6 aperture and center-shift optical image stabilization, you can take great photos even in low-light situations.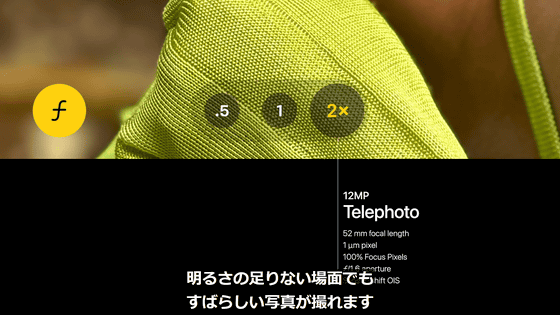 All photos can be taken with optical quality even at different magnifications.



Portrait mode has also evolved.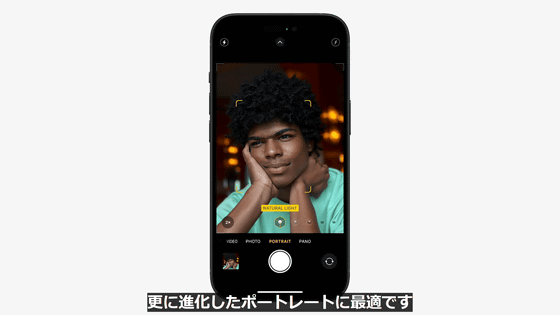 Create beautiful bokeh effects using rich depth maps.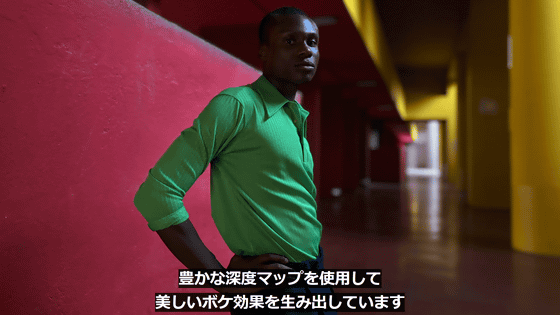 iPhone captures the perfect moment with zero shutter lag.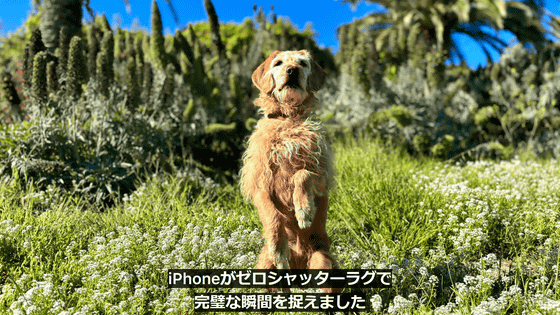 Using machine learning, it recognizes the presence of a person in the frame and automatically captures rich depth information.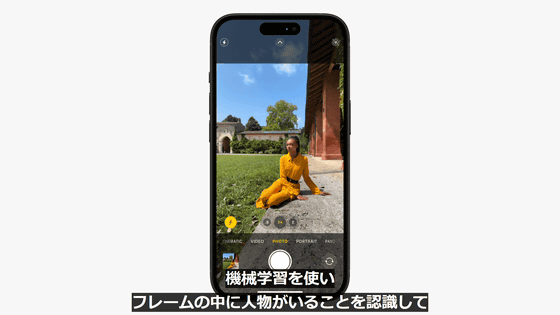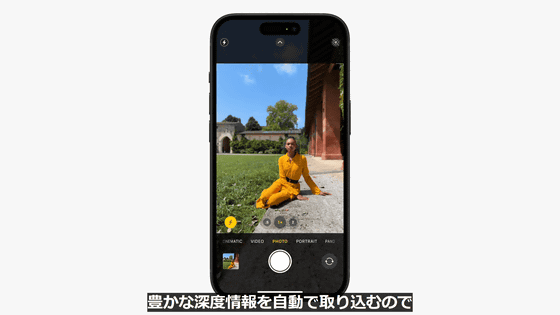 As a result, portraits will automatically be added to the pet album in iOS 17.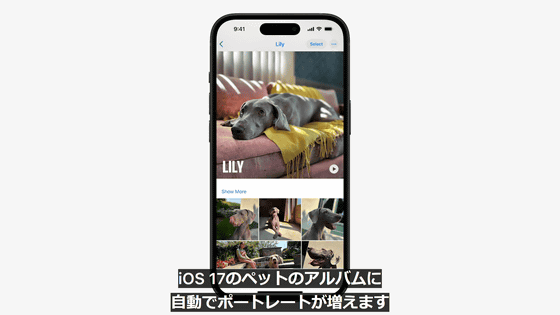 Introducing focus and depth controls for a new level of creative control.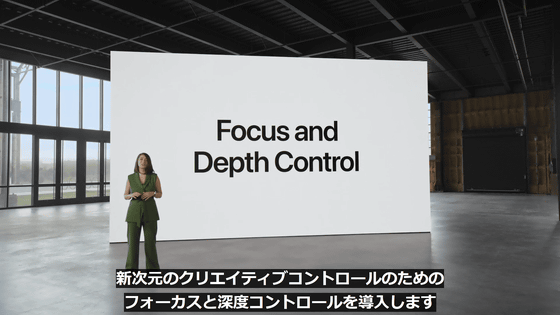 It is now possible to change the focus from one subject to another after taking a photo.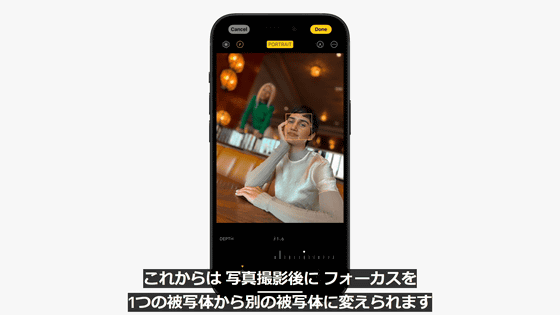 The night mode for when it's dark has also evolved.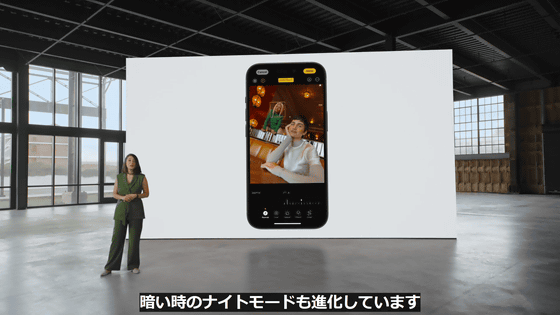 Furthermore, it is possible to beautifully capture the shadows of leaves falling on a shirt.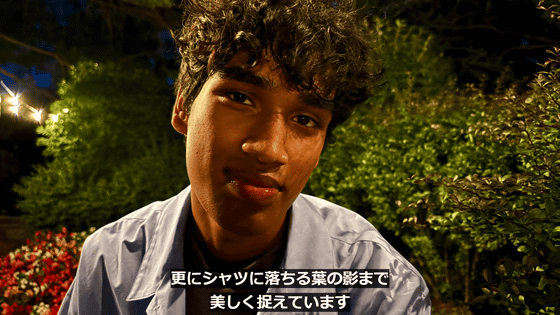 iPhone 15 feature list image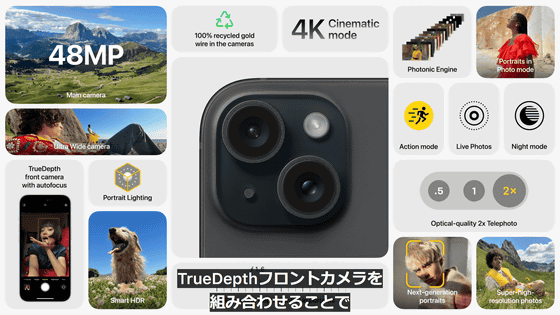 The iPhone 15 is equipped with the A16 Bionic chip found in the iPhone 14 Pro.



Neural Engine has 16 cores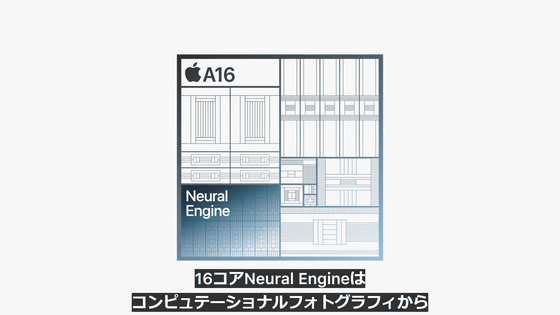 The GPU has 5 cores and 50% more memory bandwidth than the previous generation A15 Bionic.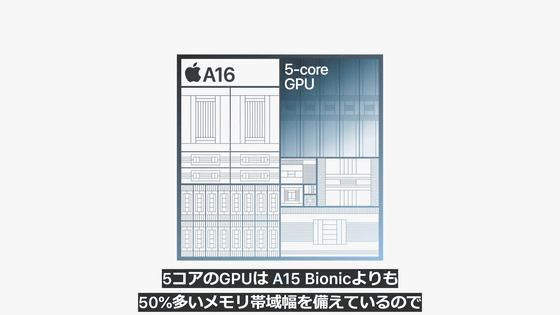 The CPU has a total of 6 cores, 4 high-efficiency cores and 2 high-performance cores.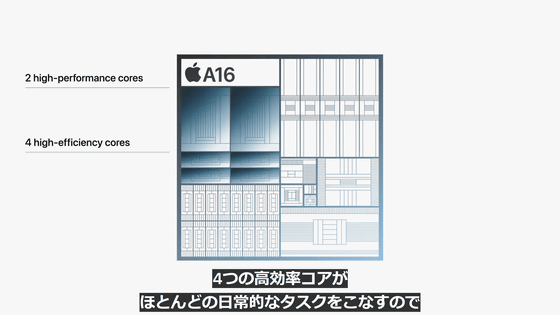 Uses 20% less power than A15 Bionic.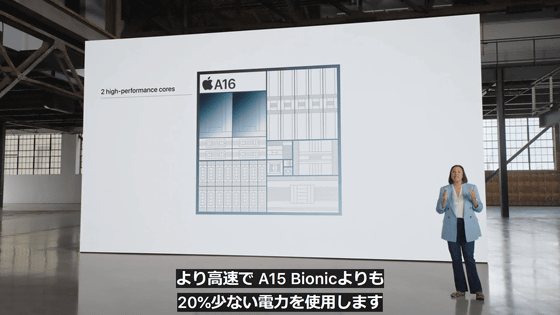 The battery life is said to be 'usable all day long.'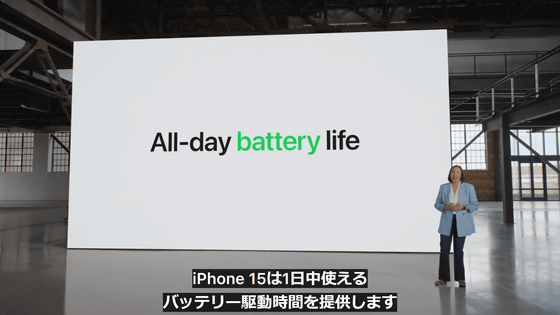 And about the emergency SOS function via satellite.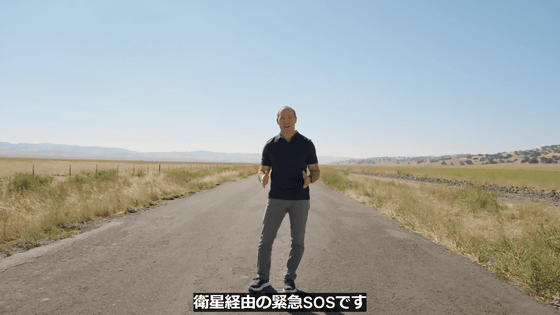 It will also be available in Spain and Switzerland in September 2023. As a result, the countries and regions where the emergency SOS function via satellite can be used will be expanded to the following.



Roadside assistance via satellite will also be newly introduced.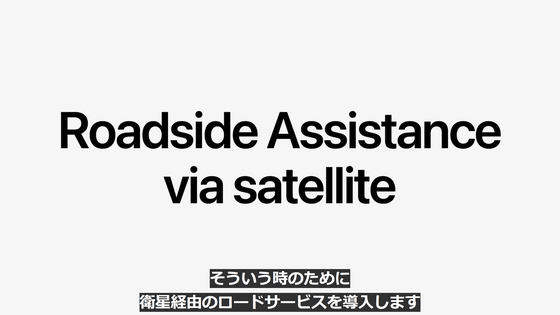 This satellite-based road service will be provided free of charge for two years.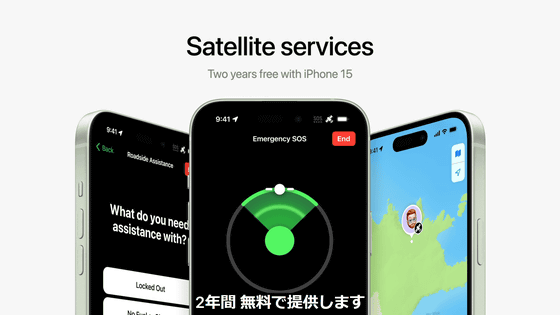 Next, about the connection terminals.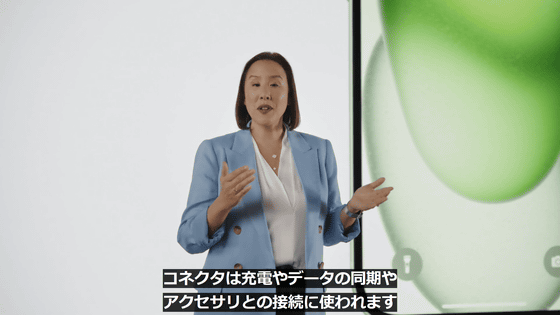 As previously rumored, the iPhone 15 has switched from a Lightning terminal to a USB-C terminal.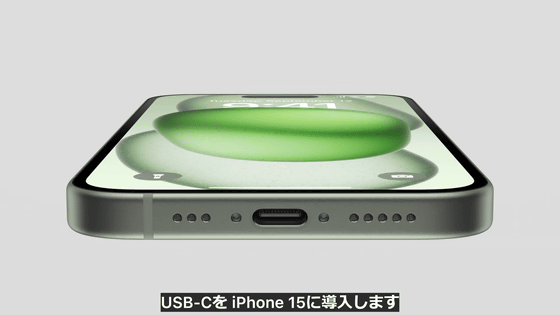 This allows you to use the same cable with the iPad and MacBook.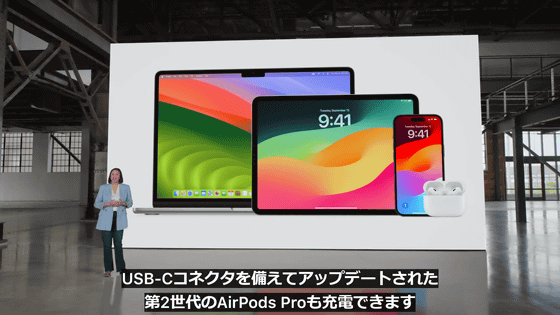 Furthermore, with the second generation AirPods Pro, you can charge the case from your iPhone.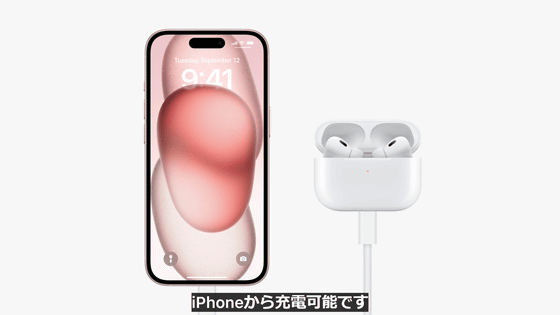 Of course, EarPods also support USB-C.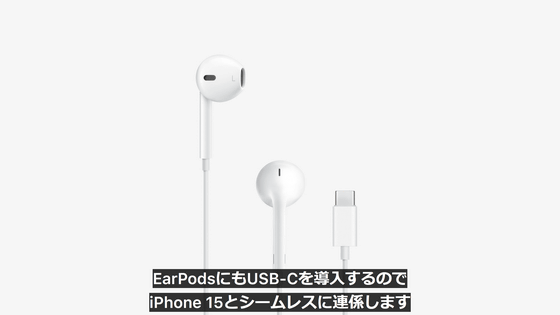 iPhone 15 is compatible with MagSafe and Qi2 compatible wireless chargers.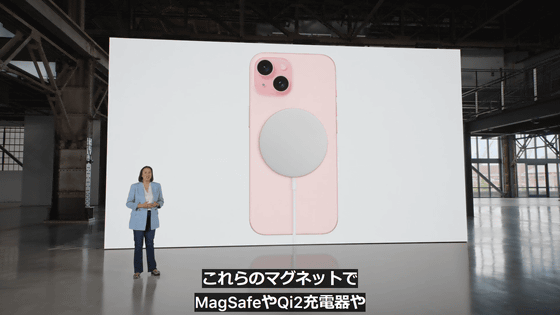 Below is an image summarizing the features of iPhone 15.



The selling price is 124,800 yen including tax for the iPhone 15 128GB model, 139,800 yen including tax for the 256GB model, 169,800 yen including tax for the 512GB model, 139,800 yen including tax for the 128GB model of iPhone 15 Plus, 139,800 yen including tax for the 256GB model. The price is 154,800 yen, and the 512GB model is 184,800 yen including tax.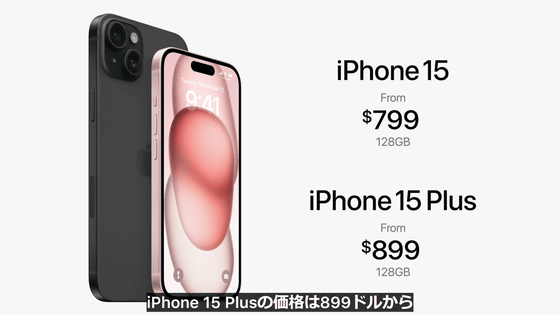 Sales have also started on Amazon.co.jp, and the iPhone 15 is sold from 139,800 yen including tax, but the iPhone 15 Plus is out of stock at the time of article creation.

Amazon | Apple iPhone 15 Plus (512 GB) - Pink | Home Appliances & Camera Online Mail Order

Amazon | Apple iPhone 15 (512 GB) - Green | Home Appliances & Camera Online Mail Order