Craft Boss Soy Latte, which aims to be a smooth and easy-to-drink soy latte, has a soybean flavor beyond the bitterness and gentle sweetness.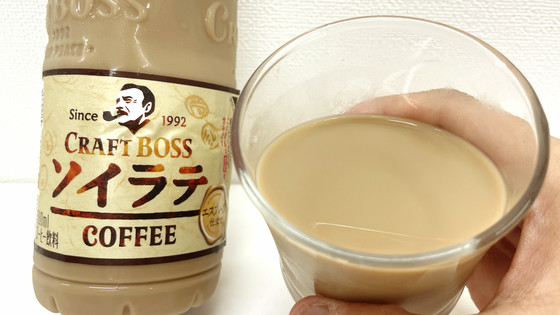 "Craft Boss Soy Latte" will be released as a new lineup in Suntory's " Craft Boss " coffee series on Tuesday, September 19, 2023. Soy latte made with soy milk has a unique flavor, and Suntory's original technology aims to create a soy latte that is ``easy to drink without any unpleasant taste.'' I tried drinking it first to see what it tasted like.

Even though it's a soy latte, it's not addictive and easy to drink! "Craft Boss Soy Latte" is now available! | News Release List | Suntory Beverage & Food International

https://www.suntory.co.jp/softdrink/news/pr/article/SBF1403.html
Craft Boss Soy Latte is like this.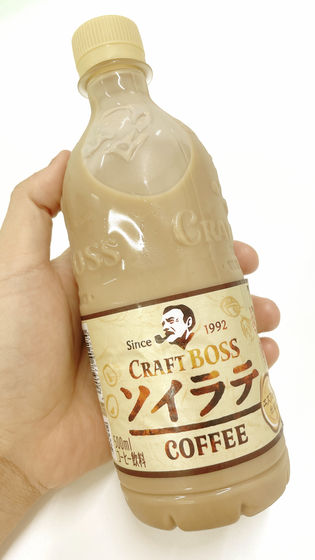 The label said ``This product contains soy'' and ``Made with espresso.''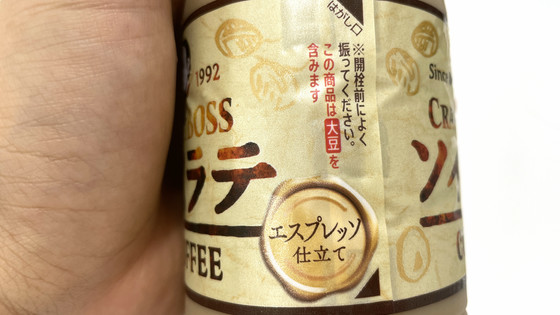 Ingredients include sugar (manufactured in Japan), coffee, soy milk, soy powder, edible oil, and salt. The content is 500ml. The calorie is 33kcal per 100l, which is 165kcal per bottle.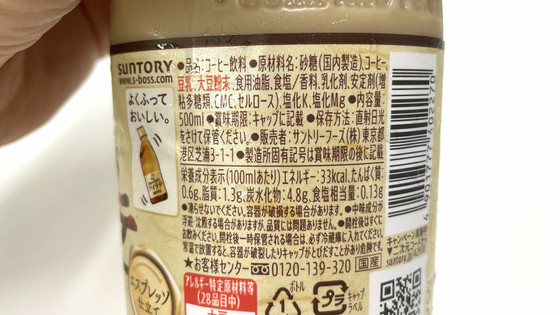 I poured it into a transparent cup.



The color is beige, like a regular latte.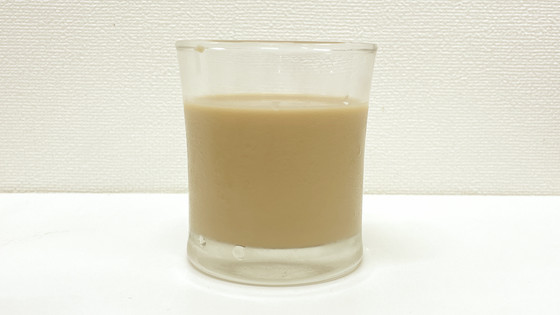 Since it is made with espresso, you can feel the bitterness of the coffee and the sweetness of the sugar. It is true that the unique flavor of soy milk spreads in your mouth after that, but the gentle sweetness and smooth texture give it a mellow impression. An editorial staff member who sampled the product commented, ``It definitely has the taste of soy milk, but it has less of a unique taste than regular soy milk, so it might be easier to drink.''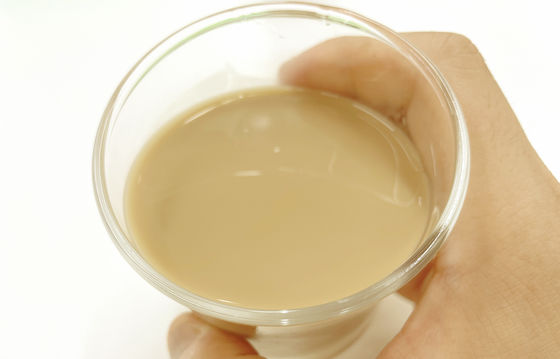 "Craft Boss Soy Latte" can be purchased from Tuesday, September 19, 2023. The suggested retail price is 200 yen excluding tax.