Google's chat AI 'Bard' has added a Google Lens function that allows you to ask details of images such as 'Tell me the name of this animal' so I tried using it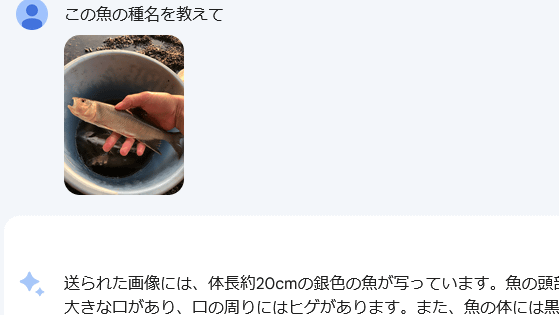 Google is developing a free chat AI called 'Bard'. On September 19, 2023,
Google Lens
, which searches for image details, will be integrated into Bard, making it possible to upload images and ask for image details. I was curious about how accurately it would explain images, so I actually used Bard's Google Lens function to check its performance.
Google Japan Blog: Bard updated to high-performance model
https://japan.googleblog.com/2023/09/bard.html
When you check the Bard screen, an image button is displayed on the left side of the input field, so click it.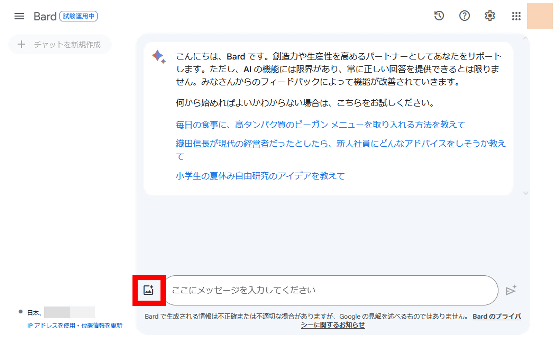 A notification regarding data management is displayed, so click 'OK'.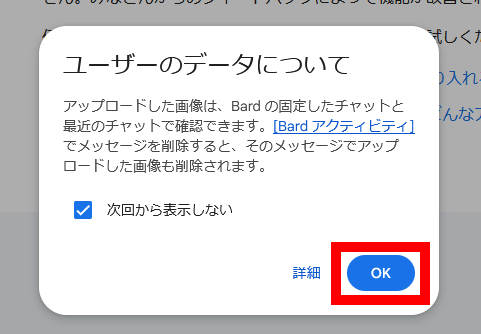 When I clicked 'OK', I was returned to the original screen, so I clicked the image button again.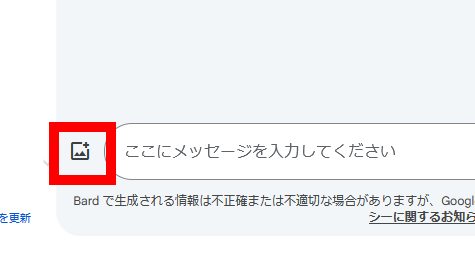 Then, a file selection screen was displayed, so select the image you want to ask Bard for details.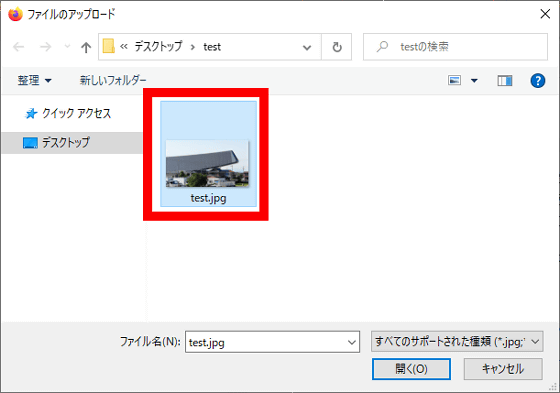 This time I chose a photo of the giant solar arc structure .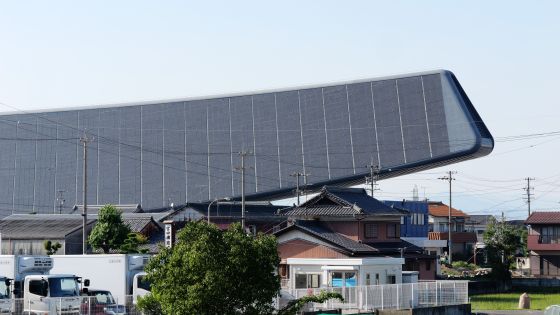 Enter 'What's in the picture?' in the chat input field and click the send button.




Then, I received a reply saying that the photo shows the solar arc. Although there are some questionable parts such as the ``two-tone color of white and blue'' and the ``design that imitates the Tower of the Sun,'' it seems that the subject is correctly recognized as a solar arc.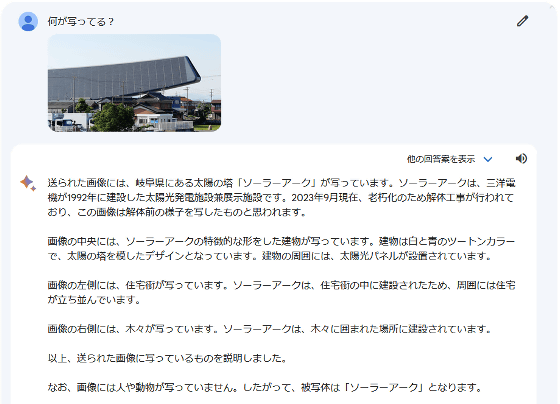 Next, we will ask about the details of the photo of the freshwater fish 'Has', which belongs to the carp family.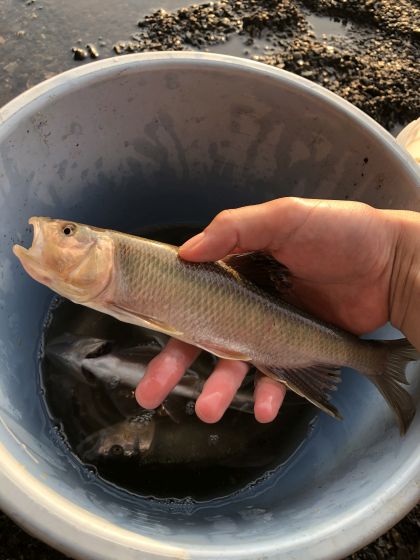 Enter 'Please tell me the species name of this fish' and click the send button.




The correct answer was 'Has', but the answer was 'Kawamutsu'. I may have misunderstood it because it looks like the black line that crosses the body, which is characteristic of Kawamutsu, appears due to the reflection of light. Since incorrect answers may be returned like this, it is best to avoid relying completely on Bard's answers.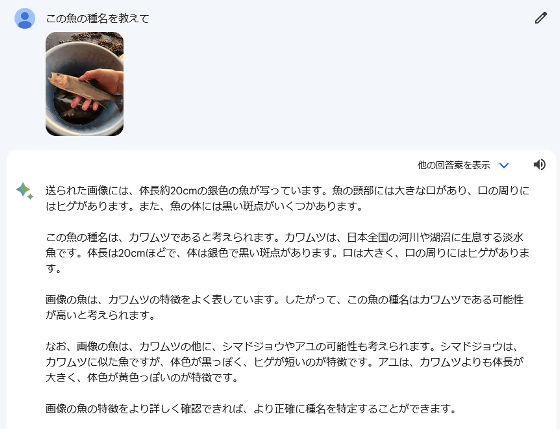 Next, I will ask about the details of the following photo taken by Elon Musk when he visited
Japan
in 2014.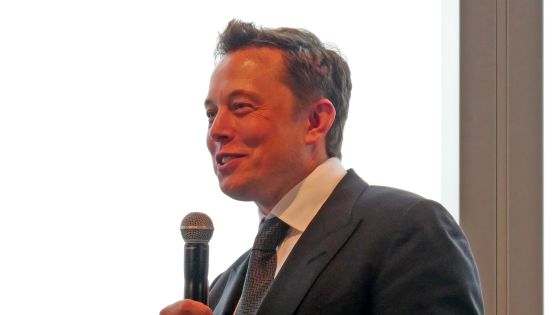 Enter 'Who is this person?' and click the send button.




However, I received a response saying, 'We do not yet support images of people.' Judging from the answers, it seems possible that it will also support images of people in the future.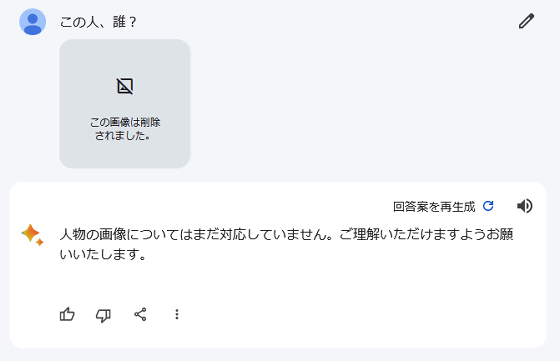 In addition, on September 19, 2023, ``Bard Extensions'' was also announced that allows you to include the contents of Gmail and Google Docs in Bard answers only for the English version. Using Bard Extensions, you can perform operations such as ``summarizing emails received in Gmail'' and ``checking schedules with people you communicated with in Gmail.'' The specific functions that will be available are also introduced in the following movie.

Introducing Extensions ✨ | Bard - YouTube