Amazon announces new lineup of Alexa-equipped smart glasses 'Echo Frames'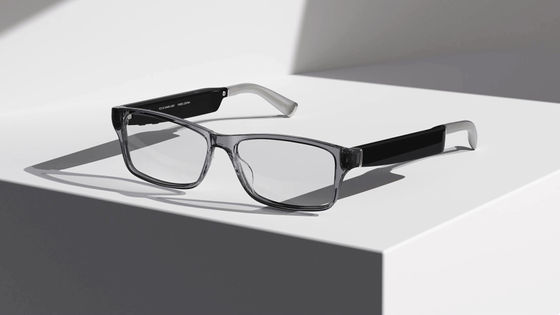 On September 20, 2023, Amazon announced seven new types of wearable devices ``Echo Frames'' that can be worn like sunglasses and have voice calls and Alexa-compatible smart speaker functions.

Amazon introduces next generation Echo Frames smart glasses

https://www.aboutamazon.com/news/devices/introducing-next-generation-echo-frames-carrera-smart-glasses-with-alexa
Amazon unveils next-gen Echo Frames starting at $269.99 | TechCrunch
https://techcrunch.com/2023/09/20/amazon-unveils-next-gen-echo-frames-starting-at-269-99/
Amazon announced 'Echo Frames,' the first smart glasses equipped with Alexa, at a new product launch event in September 2019. The situation at that time can be seen below.
Summary of Amazon's new products including smart ring 'Echo Loop' with built-in Amazon Alexa and smart glasses 'Echo Frames' - GIGAZINE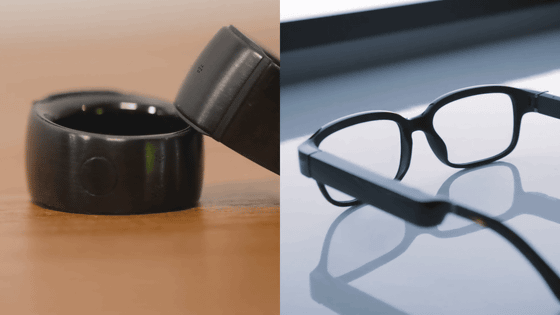 Amazon has announced the next generation of Echo Frames, which includes two styles designed by Carrera Eyewear, an eyewear brand from Italy's Safilo Group.
Check these out!????Introducing Echo Frames & Carrera Smart Glasses, new smart eyewear that lets you take @alexa99 on the go. These frames come in seven snazzy styles, and we worked with Carrera Eyewear and Safilo Group to design 'em . pic.twitter.com/BqIpktStBp

— Amazon (@amazon) September 20, 2023


The lineup includes seven styles with different glass designs: 'Modern Rectangle,' 'Rectangle,' 'Round,' 'Square,' 'Cat Eye,' 'Carrera Cruiser,' and 'Carrera Sprinter.'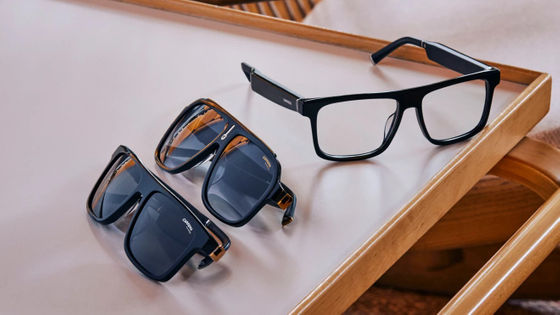 The new 'Echo Frames' are 15% slimmer than before and can provide 6 hours of continuous media playback on a single full charge, up to 40% of continuous audio playback time and up to 80% of continuous talk time compared to previous models. % has been extended. It is also packed with features expected from wearable devices, such as starting a playlist with two button presses and multi-point pairing, which supports smooth pairing with multiple devices.

It is also fully functional as a glass, and the main body is IPX4 water resistant and scratch resistant, and there are multiple lens options such as UV400 compatible sunglass lenses that block ultraviolet rays, prescription compatible lenses, and blue light blocking lenses. Prepared.

Audio features have been particularly enhanced over previous Echo Frames, with new custom-built speaker drivers and a redesigned open-ear audio architecture delivering improved sound quality and balance, with three times more bass. It is said that it is. Improved audio features allow you to enjoy music while minimizing the amount of noise heard by those around you, and double the volume for clear calls even in noisy places. We've also improved Alexa performance, delivering 10x better voice recognition than the previous generation, even in loud noises and wind.

'Smart Eyewear enables customers to feel and look their best with the world's best personal AI that instantly connects, entertains, and improves productivity,' said Gene Wang, director of smart eyewear at Amazon. 'That's why we're redesigning Echo Frames and adding two Carrera styles to give our customers more choice at the intersection of fashion and technology.'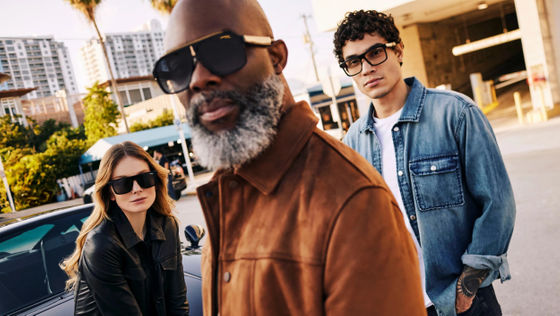 The price of the new 'Echo Frames' starts from $ 269.99 (about 40,000 yen), and its availability in Japan is unknown at the time of article creation.


Echo Frames Smart Audio Glasses Amazon Official Site