I ate Domdom Hamburger's 'Whole!! Crab Burger' garlic butter sauce with a whole crab sandwiched in a hamburger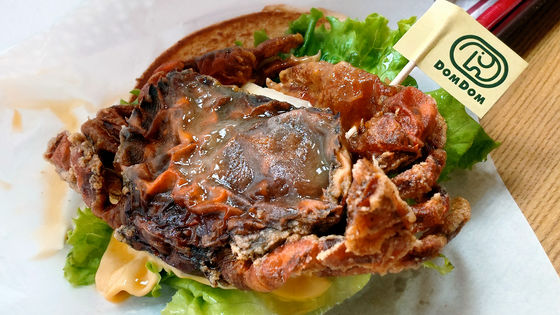 For several years now, the hamburger chain restaurant DomuDomu Hamburger has been offering a ``soft crab shell'' that uses a whole bowl of edible soft crab shells.
We sell '
Whole Crab Burger
', but in addition to the conventional 'Sweet Chili Sauce', '
Garlic Butter Sauce
' will be added from Saturday, September 16, 2023, so go eat it. I'm here.
Topics|DomDom Hamburger [Official website]
https://domdomhamburger.com/topics/4837.html
Arrived at Domdom.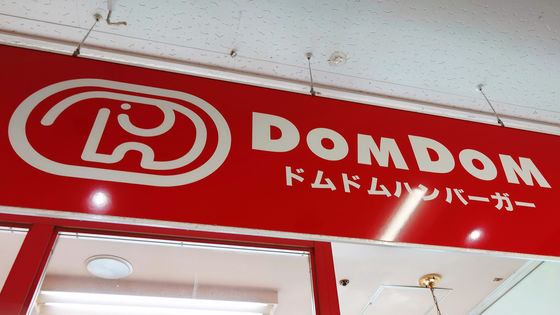 There was a poster of ``Whole Crab Burger'' in front of the shop. At the bottom right, there is a notation that says 'New species!! Garibata crab appears!'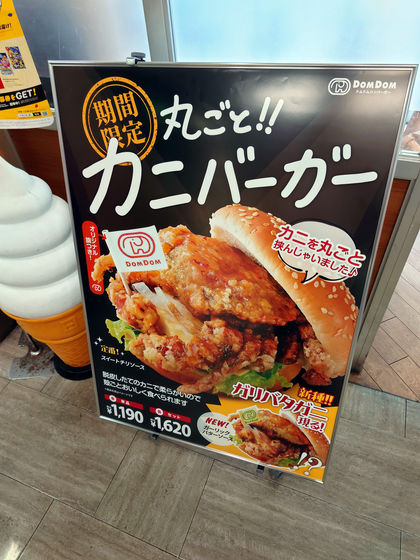 It took about 5 minutes from ordering to being served the menu.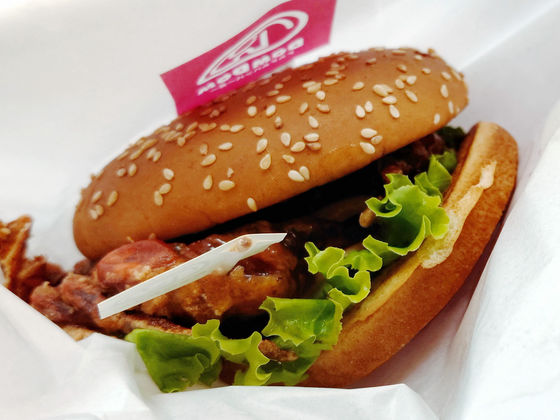 A crab raising a Domdom flag from between the buns.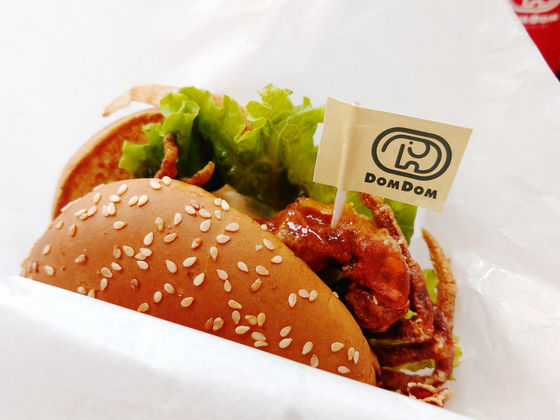 It's a hamburger that looks like crab is on the bottom bun.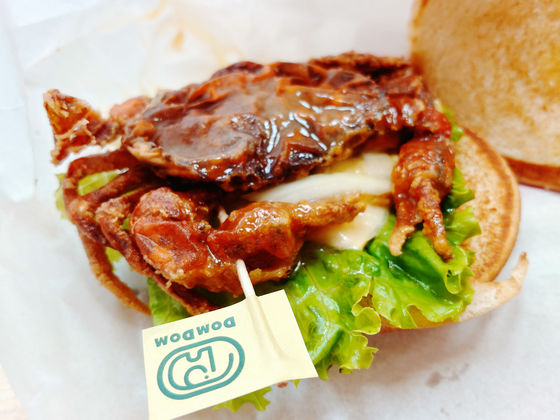 When I cut it to see the cross section, the crab slipped in the garlic butter and fell out of place. When using the sweet chili sauce, the outside of the crab was coated with sweet and spicy sauce, but the garlic butter clings to the crab and soaks into the bun, skillfully bringing out the fluffy sweetness and umami of the crab. There is a feeling like that. The texture of the crab shell is crispy when you bite into it, and although the burger itself isn't huge, it's satisfying enough to eat. By the way, it's even better if you order the fries as a set and eat them with the garlic butter left inside the wrapper.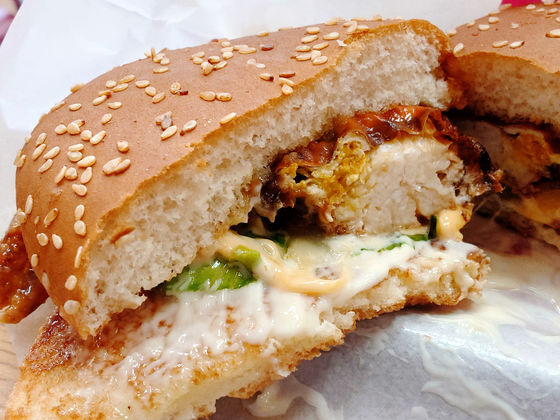 'Whole!! Crab Burger' Garlic Butter Sauce is 1,190 yen including tax, and 1,620 yen including tax as a set. It is sold at Domdom Hamburger stores nationwide , but the specifications and prices are different at the Domdom Hamburger Plus Ginza store, and only the single item is sold at the Asakusa Hanayashiki store and Ichihara Zounokuni store.