I tried ``Myojo Luxury Ippei-chan Night Shop Yakisoba'', a luxurious cup yakisoba drowning in super rich mustard mayo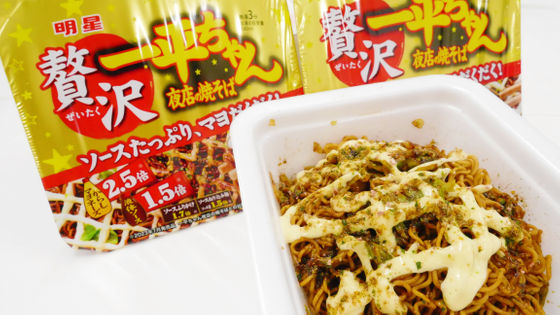 Myojo Foods' cup yakisoba `` Myojo Luxury Ippei-chan Night Shop Yakisoba '' has been released on Monday, September 25, 2023. The new product, which fulfills the luxury of ``I want more sauce and mustard mayonnaise'' of the classic
``Myojo Ippei-chan Night Shop Yakisoba
'', has increased the characteristic liquid sauce by 1.5 times, mustard mayonnaise by 2.5 times, and mayonnaise. The dish is said to be so rich that it almost hides the noodles. In order to see what kind of addictive feeling it is, I actually bought it and tried it.
"Myojo Luxury Ippei-chan Night Shop Yakisoba" (released on September 25th) | Myojo Foods
https://www.myojofoods.co.jp/news/11713
This is 'Myojo Luxury Ippei-chan Night Shop's Yakisoba'. The package states that compared to ``Ippei-chan Yoya Store Yakisoba'', there is 2.5 times more mustard mayonnaise, 1.5 times more liquid sauce, 1.7 times more sauce sprinkled, and 1.5 times the amount of sauce kneaded into the noodles. It is written.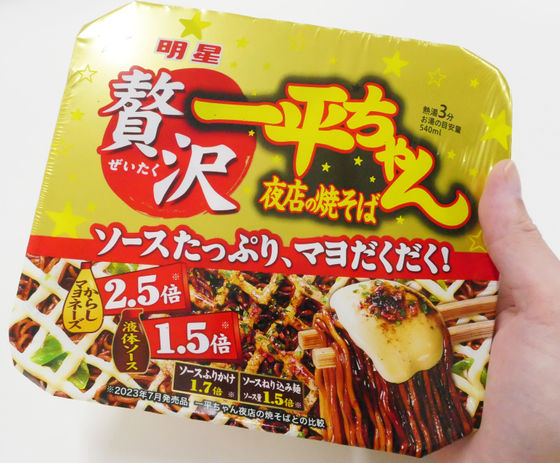 The raw materials are as follows.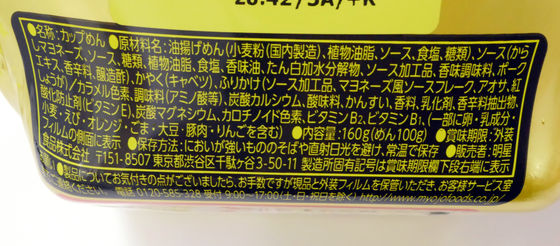 Calories are 716kcal per 160g serving.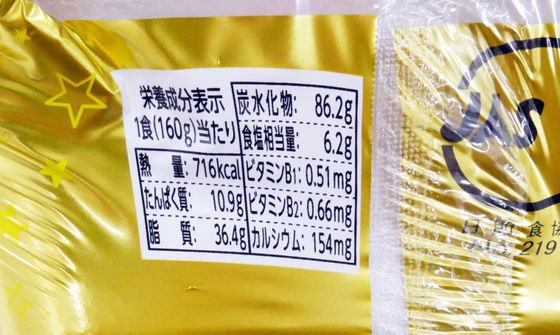 Inside was a bag of liquid sauce, sauce sprinkles, and mustard mayonnaise.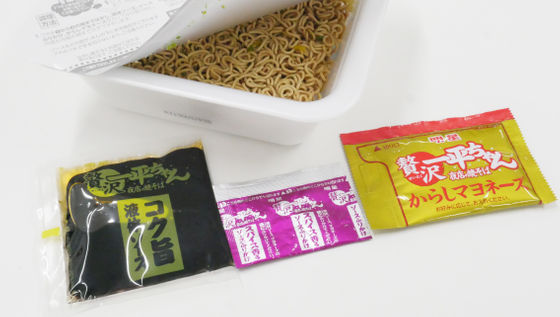 To make it right away, add hot water and set the timer for 3 minutes.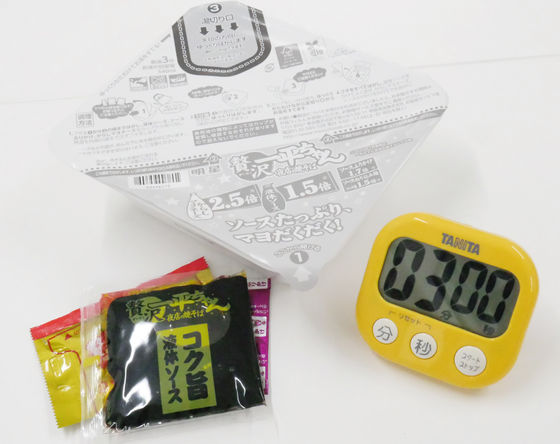 When the timer goes off, drain the hot water, add the liquid sauce, and mix well.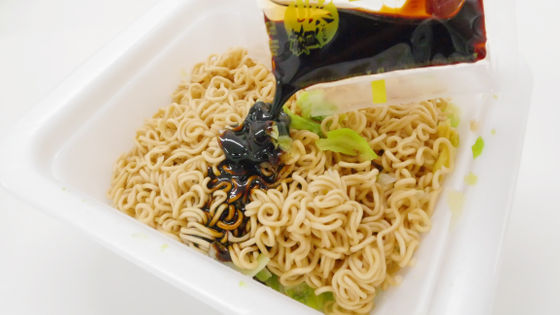 All you have to do is sprinkle with mustard mayonnaise and sauce and it's done.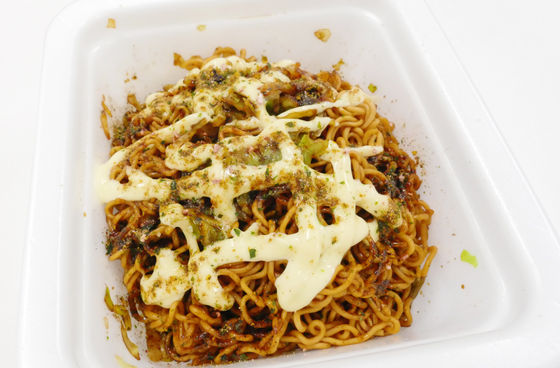 For comparison, I also made the regular ``
Ippei-chan Night Store's Yakisoba Omori
'' that was renewed in July 2023 and placed it on the right. You can clearly see that the ``Yakisoba at Luxury Ippei-chan Night Shop'' has more mustard mayonnaise than the regular large size version.


When you eat ``Yakisoba from Luxury Ippei-chan Night Shop'', the richness of the mayonnaise and the rich taste of the sauce will make your brain explode. The aroma of the spices sprinkled with the sauce forcibly stimulates your appetite, and the cabbage, which has been increased in quantity from the regular version, is a nice accent, so even though you are overwhelmed by the impact of the mustard mayonnaise, you can quickly swallow the next bite. It was an addictive cup yakisoba that you would want to eat.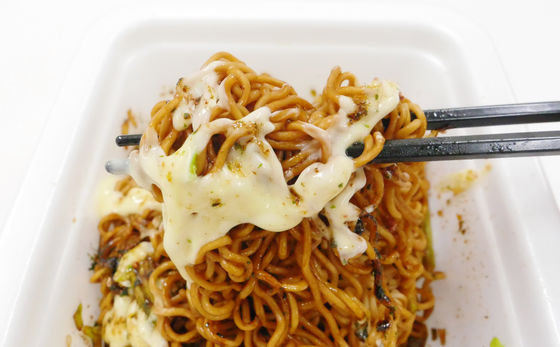 The regular ``Ippei-chan Night Store Yakisoba Large Size'' has a perfect balance between the flavor of the signature ``Mayo Beam'' and the aroma of the sauce. It's not that I was completely unsatisfied, but after eating the ``Yakisoba at Luxury Ippei-chan Night Shop'', I felt a little subdued.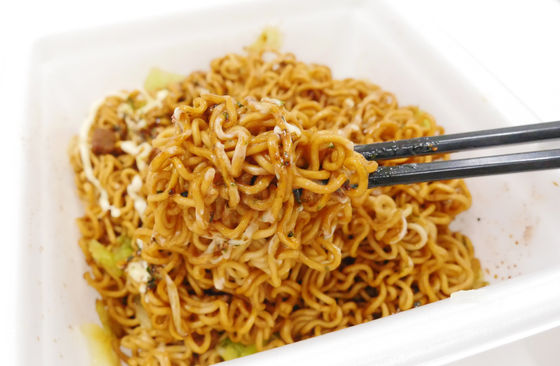 'Myojo Luxury Ippei-chan Night Store Yakisoba' will be available for purchase at retail stores nationwide from Monday, September 25, 2023, and the suggested retail price is 271 yen excluding tax, and at the store where I purchased it this time it was 247 yen including tax. did. It is also available on Amazon.co.jp, and the price at the time of article creation is 3134 yen including tax for a set of 12 pieces.


Amazon | Myojo Luxury Ippei-chan Night Shop Yakisoba 160g x 12 pieces | Myojo | Yakisoba mail order