Chinese EV manufacturer's smartphone 'NIO Phone' has arrived, equipped with Android-based 'SkyUI' and enriched with car-related functions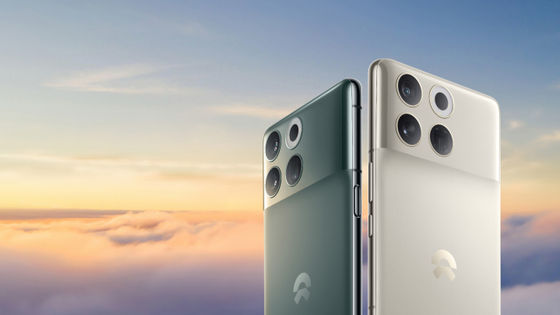 Shanghai Automobile (NIO)
, an EV (electric vehicle) manufacturer based in China, has announced its first smartphone, the
NIO Phone
. It is a flagship device equipped with a 2K/120Hz screen, a 5200mAh battery, and a 50-megapixel triple camera, and is characterized by the availability of many car-related functions.
NIO Phone
https://phone.nio.com/
Chinese electric car maker Nio releases an Android smartphone
https://www.cnbc.com/2023/09/21/chinese-electric-car-maker-nio-releases-an-android-smartphone.html
The back of the NIO Phone has three lenses: ultra-wide-angle, wide-angle, and telephoto.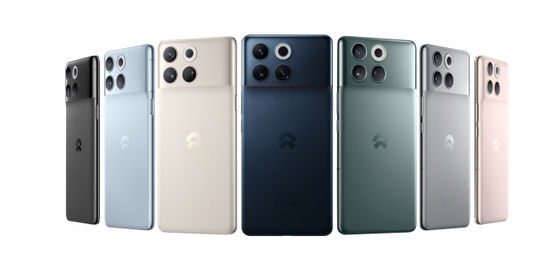 The top of the main body is slightly raised.




Filters designed to identify the contours of cars are available, allowing you to blur things other than the car and emphasize the color of the car.



You can also unlock your car with your smartphone using UWB (Ultra Wide Band) communication. Even if your smartphone runs out of charge, you can unlock it using NFC within 48 hours.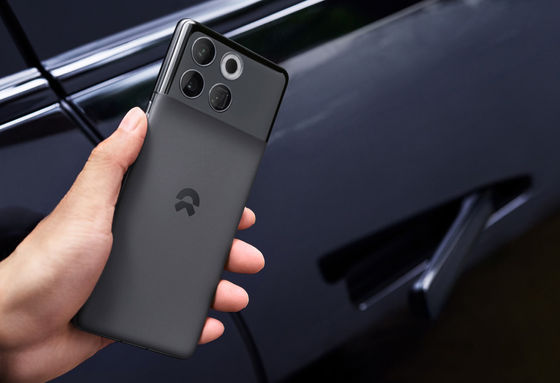 There are also plenty of in-car functions to adjust the seat position.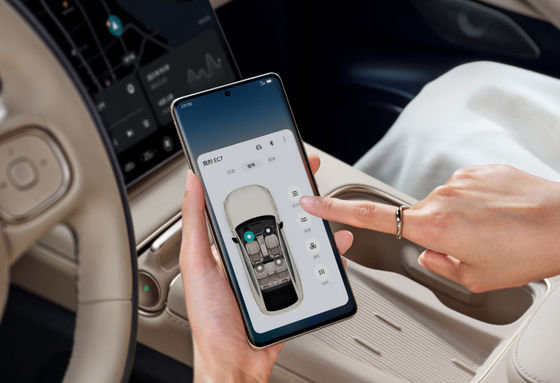 There is also an external function that calls the vehicle.



If you place your device in the slot 'Executive Island' that exists in some models of NIO's EV 'ES8', you will be able to immediately control music and adjust the air conditioning and light.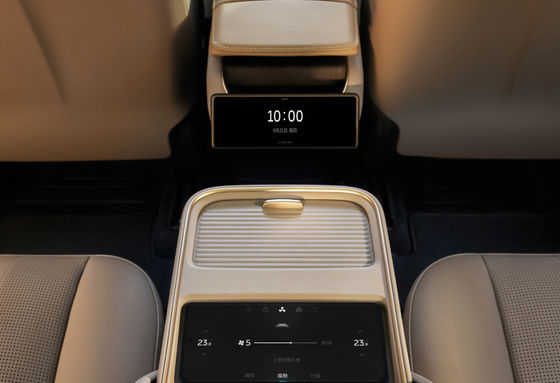 Executive Island looks like this.

Executive island in new ES8

pic.twitter.com/Xhlgn52pxo — Jason (@Jas0nYu) June 8, 2023


By connecting NIO Phone to your car, you can operate smartphone apps on your car's display, allowing you to start playing games, video conferencing, etc. in your car.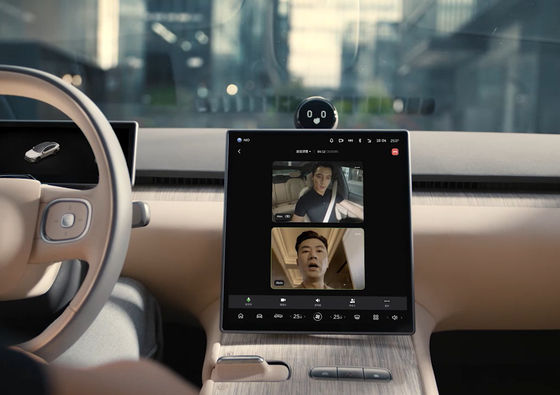 The chip uses Snapdragon 8 Gen 2. The OS is SkyUI , a custom OS based on Android. This is China's first OS for EVs, and it is said to cover autonomous driving, vehicle control, etc.

NIO CEO William Lee said, ``We expect that half of customers who own NIO cars will also purchase NIO Phones.''

Prices start from approximately 130,000 yen. CEO Lee said, ``It's about 20,000 yen cheaper than an equivalent HUAWEI smartphone.'' Pre-orders are already being accepted and shipping is scheduled to begin on September 28, 2023. At the time of article creation, it is only sold in China.

EV critic Jason has posted several review videos.

Part 1/10 NIO Phone Unboxing $NIO pic.twitter.com/DuUu0PctSS

— Jason (@Jas0nYu) September 22, 2023